Ecosystem
Bulgarian-founded Eilla AI secures $1.5M to help VCs and private markets with financial decision-making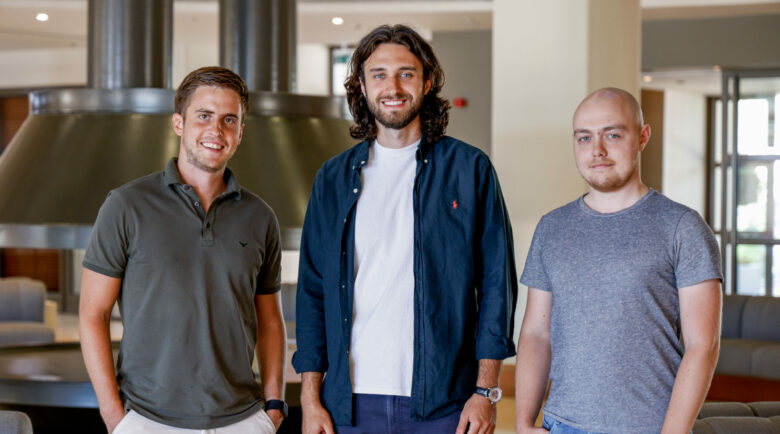 Eilla AI, a generative AI platform designed to assist M&A (merger or acquisition), venture capital (VC), and private equity (PE) professionals with financial research, analysis, and document creation, has raised $1.5 million in seed funding as it looks to grow the team and scale the company and its offering. The funding round was led by Eleven Ventures and supported by Fuel Ventures, with additional investment from Mark Pearson, Founder and Managing Partner at Fuel Ventures, in an individual capacity. 
"It was immediately clear from our own experiences in Venture Capital that Eilla's innovative, AI-driven approach will save a substantial amount of time and resources. Eilla will enable us in VC and others across PE, Corporate Finance and beyond to really focus on actually adding value. We're excited to be investing alongside Eleven Ventures, and are looking forward to building something great with the enormously talented Eilla team," says Mark Pearson, Founding Partner at Fuel Ventures.
N. Macedonian online marketplace Paket.mk secures €300K backed up by Eleven Ventures
Transforming financial decision-making
Eilla AI is an Artificial Intelligence platform designed to power the M&A, VC and PE deal workflow. The tool mirrors financial professionals using Generative AI to analyze large volumes of case-specific data, reducing the time spent on daily processes to a couple of minutes.
For M&A advisors and investors, one of the biggest time constraints is the volume of mundane tasks associated with the deal workflow. Eilla AI's technology unlocks new insights and supports complex decision-making through aggregation and analysis of large amounts of information from various sources in significantly less time than is currently possible.
"The bottom line is that financial professionals are paid to think, not waste time on mundane tasks. But the amount of time and effort it takes a junior at a financial firm to map out the companies in a specific industry, for example, can spiral quickly. We tackle this problem by analysing all of the essential information and then providing a report in the appropriate format for our clients. This funding will be vital as we aim to expand our technical team and product offering, while also positioning the business for growth across the M&A, venture capital, and private equity markets," says Nikola Lazarov, CEO at Eilla AI.
Eleven Ventures: "Eilla's generative AI platform is a total game-changer"
AI is rapidly transforming the global financial industry, which is second only to the tech sector in terms of AI investment and spend. With this trend set to continue, new verticalized financial AI companies such as Eilla AI are well positioned to quickly refine the industry.
Svetozar Georgiev, General Partner at Eleven Ventures, points out that: "The daily work of M&A, VC and PE professionals hasn't evolved much in the past 30 years, dominated by lots of manual data retrieval and analysis, as well as mundane document creation. Eilla's generative AI platform is a total game-changer, which will provide superhuman productivity. What previously took hours and days will take minutes, enabling people to focus on human interactions instead. We are excited to be leading Eilla AI's seed funding round and work with its talented team, which uniquely combines deep AI expertise with M&A domain knowledge."
To date, Eilla AI has been used by advisors and investors from more than 50 M&A banks and VC and PE funds to help optimize specific tasks by researching, aggregating, and analyzing information from key industry sources and internal data.