STARTUPS
N. Macedonian online marketplace Paket.mk secures €300K backed up by Eleven Ventures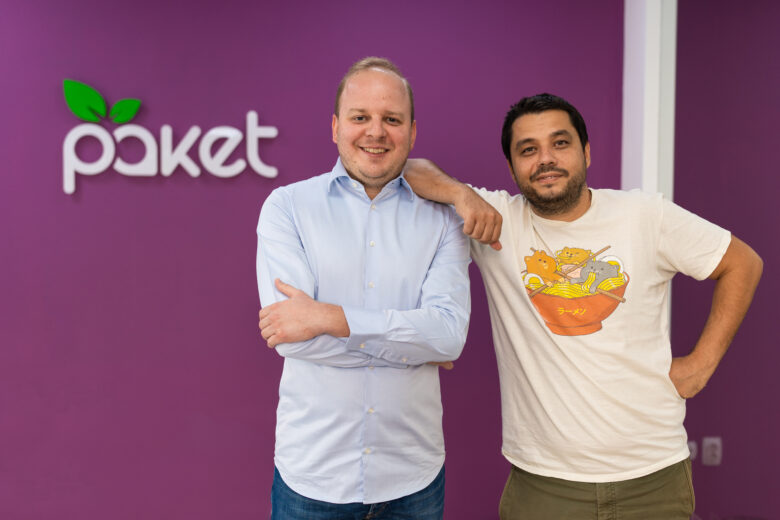 North Macedonia's leading online supermarket and marketplace, Paket.mk, has raised €300,000 in a Seed round of funding led by the Bulgarian VC Eleven Ventures. The investment will support Paket.mk's strategy for expansion into the Balkan region and further enhancing its platform to meet the unique needs of its growing user base.
"This collaboration with Eleven Ventures is not just a recognition of our achievements thus far, but also an endorsement of our strategic direction. It underscores the convergence of our pioneering technology, our commitment to customer-centric innovation, and our broader aspirations to redefine e-commerce in the region," pointed out Dragan Josifovski, Co-founder of Paket.mk.
Greek LANGaware secures €2M to develop tool for cognitive and mental health diagnostics
Paket.mk – All you need is just a click away 
Paket.mk has established itself as a preferred online shopping destination in Skopje, North Macedonia, despite fierce competition from major retail chains. The company offers a diverse product range, including big brands and locally sourced organic produce. This commitment to quality and variety has solidified Paket.mk's dominance in the face of intense competition from larger retail chains.
The company's success can be attributed to its use of advanced technology and efficient processes. During the COVID-19 pandemic, Paket.mk experienced significant growth, with a notable 400% increase in sales. Even in the post-pandemic phase, the platform continued its upward trajectory, demonstrating resilience and adaptability in a dynamic market. Positive feedback from its user base further validates the effectiveness of Paket.mk's approach to online shopping.
Innovation Map: Leading carbon technology startups and projects in CEE
Eleven Ventures back up Paket.mk
Paket.mk's €300,000 Seed funding round led by Eleven Ventures will fuel the company's expansion into the Balkan region and enhance its platform to provide a comprehensive shopping experience.
Dushko Jordanovski, Co-founder of Paket.mk shared, "Eleven is the perfect partner to Paket.mk in our mission to advance e-commerce in North Macedonia. Capital aside, they bring an invaluable trove of experience in the sector and a vast network of expertise."
The partnership with Eleven Ventures goes beyond financial investment. It reflects trust and belief in Paket.mk's vision, service quality, and ambition to expand into the larger Balkan region. With this strategic investment, Paket.mk aims to enhance its product assortment and transform its platform into a comprehensive one-stop destination for weekly shopping. The company plans to establish partnerships with new suppliers to exceed the expectations set by large premium supermarket chains.