Bulgarian Robotics: Success Stories Despite COVID-19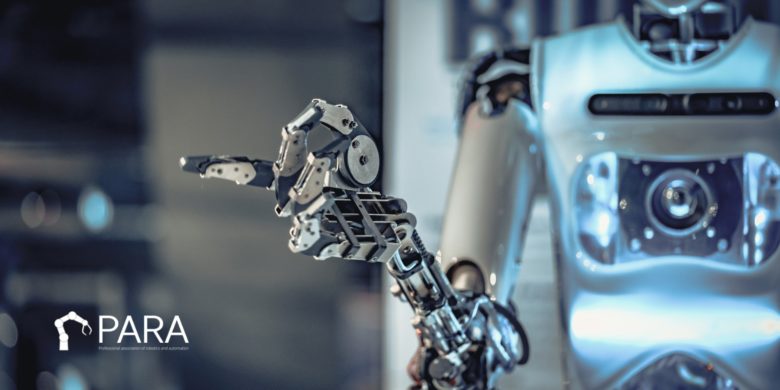 2020 saw a number of bold new robotics and automation projects in the Bulgarian manufacturing, banking, health & life science, and agricultural sectors, according to the latest annual report published by the Professional Association of Robotics and Automation (PARA) in Bulgaria. Despite the challenges posed by the COVID-19 pandemic, Bulgarian companies did a great job catching up with their European counterparts.
"In 2020, as we expected, the automation processes in the Bulgarian economy continued successfully," PARA co-founder Kristiyan Mihaylov told Trending Topics SEE. We expect an accelerating trend thanks to the better economic perspectives. We see more and more Bulgarian collaborative robots come into serial production," he added.
50 robots to help remote monitoring of hospital patients
Last year, Bulgarian IoT company Alterco Robotics became the first company in the world to produce robots to help monitor the vital parameters of patients with COVID-19 at home. The 50 devices are actually a combination of an innovative oximeter and system for monitoring patients at home together with the Military Medical Academy. They have already successfully passed tests in Bulgaria's leading medical institutions, and are currently being tested in hospitals in Italy and the United States. The company plans to provide a total of 500 oximeters free of charge for monitoring patients in Bulgarian hospitals.
Robots join chocolate production
Nestle Bulgaria AD, the Bulgarian unit of the international food giant, invested EUR 23 million in a brand new robotic production line for the packaging KitKat chocolate bars. Thanks to the innovation, the plant has been able to achieve a daily production output at its Sofia-based chocolate factory to 2.5 million bars daily.
Fully automated line launched for cutting bed foam
Bulgaria's leading mattress maker TED BED invested BGN 8.5 million in setting up the Balkan's first and only fully automated line for cutting polyurethane foam. The line can profile over 30 tonnes of polyurethane foam a day.
Educational robotics: raising the future talent
In its report, PARA noted the importance of education for the future of the robotics and automation industry. One of last year's success stories was Garden Spark – a small robot capable of supporting farmers by reducing losses through a better way of sowing. Developed by a group of students at the Technical University of Plovdiv in competition with over 250 participants from around the world. The robot works with the Arduino Uno prototyping computer and a program with many preloaded variables. Its first field tests will be taken in March 2021.
Kristiyan Mihaylov from PARA is hopeful to see more successful educational robotics and AI solutions to come. "PARA will encourage and support the young innovators by its AI and educational robotics incubator to be launched in October 2021," he told Trending Topics SEE.