STARTUPS
byrd: logistics scale-up raises €50M and positions itself as an Amazon alternative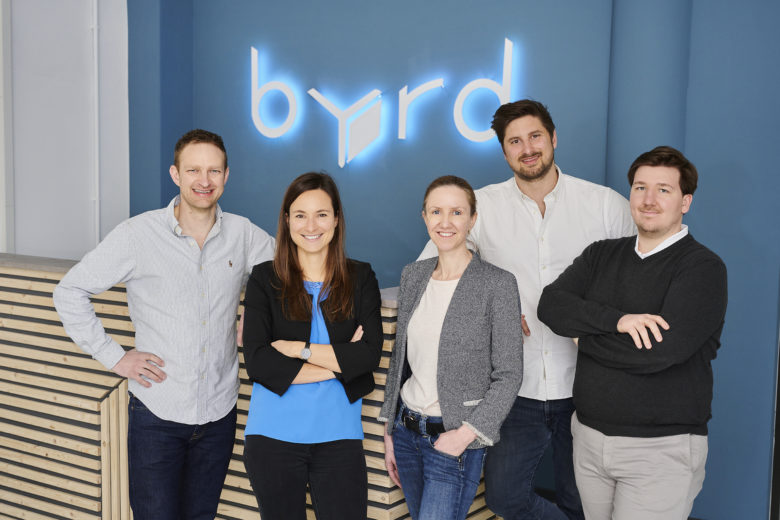 They quietly and secretly did what other scale-ups are doing with a lot of media fanfare: raise €50 million in a financing round and on top of that become one of the most important providers of logistics software in Europe. byrd from Vienna, founded in 2016, has now grown into a company with 200 employees and 20 fulfillment warehouses in 7 countries.
Now the investors Speedinvest, Elevator Ventures, Uniqa Ventures, HK Incube and Hermann Hauser from Austria are investing a total of €50 million in Series C under the lead of Cambridge Capital from the USA (specializing in logistics). Byrd, founded by Alexander Leichter , Sebastian Mach and Petra Dobrocka at the i2c incubator of the TU Vienna, along with other scale-ups such as Deliverr, Flexe, Shipbob or Stord, show that Europe can also keep up in the hotly contested fulfillment market for online shops.
Now the task is to use the fresh capital to grow to over 30 locations in 10 countries by the end of the year and to double the number of employees to 400. There is no unicorn status (yet), but that is not the aim of the founders at all.
"We're on the right track, but not quite there yet," says Petra Dobrocka, co-founder and Chief Commercial Officer at byrd, on Trending Topics. "But that's not our goal at all, we're building a company that wants to be profitable in the long term, and are we already profitable at the shipment level. But we are not exit-driven or focused on unicorn status. We want to build a business that can function in the long term. Sure, it's cool to be able to call yourself a unicorn, but that doesn't change that much in day-to-day business."
"We swim away from this crazy hype"
The fact that byrd is able to present a large round of financing right now is actually unusual and comes at an exciting time. Because in VC circles the words "recession" and "downrounds" are already haunting the unicorn portfolios, nobody is even remotely expecting a new edition of the record year 2021.
"We swim away from this crazy hype. We've been building the business for years, we didn't fetch crazy sums last year with a crazy idea," says Petra Dobrocka, co-founder and Chief Commercial Officer at byrd, on Trending Topics. You don't have to show high growth rates like some other companies that have only recently and very aggressively entered the market.
byrd is positioning itself as a European alternative to Amazon in the logistics sector through the integration of online shop systems such as Shopify, WooCommerce, or Shopware. Brands such as Durex, Scholl, and Campari already rely on byrd for online sales. And there are more and more companies that rely on the "Direct to Consumer" (D2C) business model on the Internet.
"Building your own D2C infrastructure for the whole of Europe with your own fulfillment centers does not make sense for many. There are certain brands that see logistics as their core competency, but the majority of brands want to outsource this to someone who specializes in it," says Dobrocka. "The challenge is to set up a Europe-wide network of warehouses. That is why the decentralized approach is what many online shops are looking at. When Amazon delivers the same day or the next day, you have to be fast, and you can only do that with multiple locations."
Why unicorns are now facing more difficult times after the hype of 2021
Amazon is the frenemy
This makes byrd one of those software companies that is benefiting from the e-commerce boom and a new self-confidence among European brands on the internet. "Many brands that used to rely on other channels see that if they want to retain customers in the long term, they have to build personal relationships. When you buy from Amazon you don't see which brand you bought from and when the package arrives it is also Amazon branded. Many brands notice that. Marketing costs go up and nobody can afford to generate non-recurring purchases," says Dobrocka.
In addition to Amazon, there is enough room to grow, and in the end, the US giant is actually also a byrd partner. Dobrocka: "Amazon is a double-edged sword. Amazon does not want to and cannot do complete fulfillment for all brands, nor can they process an infinite number of orders. We also offer ourselves as a service provider through the Amazon Seller Program, but at the moment we are not a threat to Amazon."
EU charges Amazon with a $887M fine for unethical advertising practices