Open Call
ClimAccelerator Black Sea: Accelerator for Eco-Innovation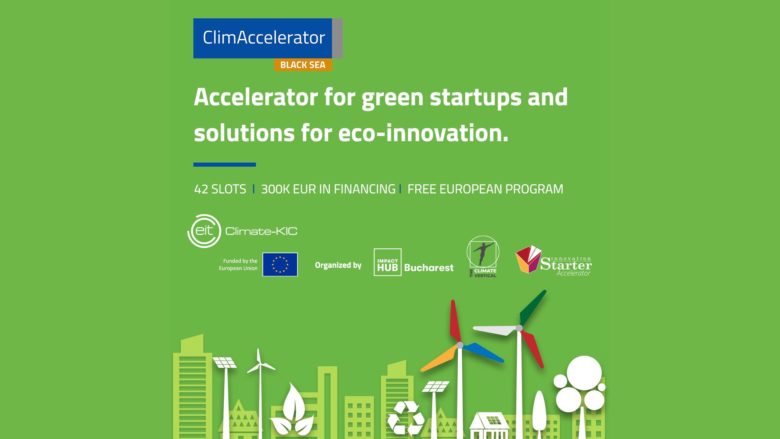 ClimAccelerator Black Sea is a Romania-Bulgaria consortium funded by the EIT Climate-KIC of the European Union that gathers ideas for tackling climate change.
The program aims to accelerate and fund solutions for eco-innovation, which contributes to environmental sustainability and the reduction of carbon dioxide emissions in the atmosphere. The accelerator for sustainable startup projects is suitable for teams that have the ambition to develop their business models in the circular economy and work towards overcoming the negative effects of climate change.
In Bulgaria, the program will finance:
8 startup ideas in the "validation" phase with a grant of 5,000 euros. The teams will undergo a two-month intensive accelerator training program and learn how to adapt their ideas to the local market and choose their first customers, partners, and niches for development.
3 companies in the "initial phase" will have the opportunity to receive training and grants funding of 20,000 euros to develop their sustainable idea. 
3 green companies in the "advanced phase" will also get mentoring support for seeking funding and investors for the "scaling" phase.
Start-ups with eco-climate ideas can apply to the program HERE from now on until August 15th, 2021.
ClimAccelerator Black Sea is an accelerator for sustainable business solutions, clean technologies, and eco-innovation. In Bulgaria, the project is implemented by Innovation Starter Accelerator with a leading partner Impact Hub Bucharest and Climate Vertical.