vol. 2 with Avtoikonom
Corporate Innovation Fails: Three Months Later We Realized They Have Copied Our Service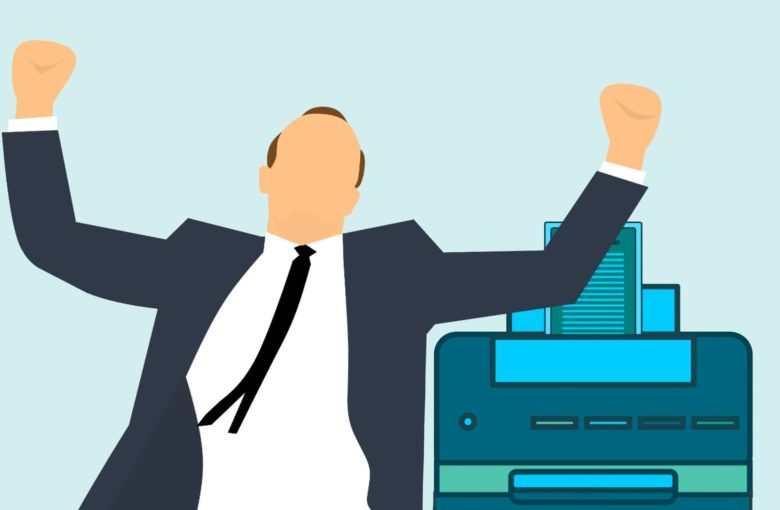 It all sounds great on paper and in press releases. Corporates have established user bases and customers that trust the brand. Startups have innovative technologies and energy to disrupt the status quo. Joining forces they add value to the customer while generating more business for both companies. So far, so good. Yet, in reality, outside the PR it's rarely all roses.
We are starting this series, in which we ask startups about their experience with corporate incumbents. About their real experience – rejections to pay for the Proof of Concept after promising, no governance and painful processes. No names of corporations will be mentioned as the goal is not to expose anyone, but to gather learnings and contribute to the improvement of the processes and communication.

Our second guest is Emil Stavrev co-founder of Avtoikonom. The founded in 2016 Avtoikonom has developed a platform to improve and simplify the way people and businesses maintain and service their vehicles. The main product of the company is a mobile app that connects a car owner to a professional driver who would pick up the car, service it and return it to the owner. Changing tires, oil, carwash, but also technical exams and insurance are part of the service portfolio.
Earlier this year, the startup announced successful collaboration with a corporate partner. Together with a corporate partner, Avtoiknom recently introduced car-as-a-service in the Bulgarian market for the first time. Before this success came to live, however, co-founders Stavrev and Todor Gigilev had plenty of awkward situations and learned a lot of lessons. And while reading, have in mind, that Stavrev also has some corporate experience, being a Supplies Program Manager for EMEA at HP for over eight years.
Trending Topics: With how many corporates have you had discussions and negotiations? 
Emil Stavrev: We've talked to almost all of the Bulgarian and Sofia based insurance and automotive industry players, this is more than 20 companies. It turned out those are the two least customer-oriented services and experience-centric oriented industries (according to CAP Gemini and Roland Berger market analytics on a WW level).
What are the usual topics – selling them a product, PoC or something else?
Service, PoC and integration of a CRM platform including digitalization of processes and services. Sometimes the topics are more general – like vision for the future, innovation readiness, readiness for engagement with end customers.
Do you already have a proof of concept with corporate partners? 
Yes, we do. We PoC all of our goals, including white-label, franchise, license subscription to our platform.
While trying to work with a corporate client or partner, is there a case that you could call a disaster or a lesson on how things didn't work? Can you describe it briefly?
Yes, plenty. One of those is the following: the CEO of the biggest Bulgarian insurance company says to all C level officers "We want this, we have to have this implemented" and then we got blocked by the bureaucracy within the corporate structure. 
There's another interesting one. Again, we went to another CEO for CEE of one of the biggest carmakers worldwide. Three months later we realized they copied our service in a very bad way with very bad feedback, but again as corporate, they didn't care as long as in their presentations everything looks positive 😉
What was the problem from your point of view? What could have happened better?
We are far ahead in time (5-10 years), in terms of digitalization and customer service and experience in those industries. Even their (of the corporations – ed.n.) own customers are our clients, and taking into account my previous statement, the industries themselves, with a 100 years old internal bureaucratic structures and processes, are not ready yet to be part of the digital era.
What's the lesson you learned from these situations?
To stick to our initial strategy for "pull"  marketing, behavior and development. In other words, the value and innovation of our platform, the digitalization level, and service are big enough not to go after and chase people with an analog understanding of the world. The customers of those industries are subscribing to us, so why should we chase the CEOs who cannot even understand why!
When does corporate innovation make sense and when doesn't? For you as a startup? Can you think of good and bad examples from your experience?
It makes sense when the corporate is really customer-centric. Most of them only state that on the advertising materials. Our focus industries are the oldest…so there is a need of knowledge and vision, and willingness to change within, otherwise, we are just talking. 
From a corporate perspective, our innovation is adding customer value, it increased customer retention, increased NPS, part of it are – automated processes, customer processes and service digitalization,  cost savings, innovation, customer engagement, etc.
But again with so many layers within the corporate structures, those activities, when they reach the top C level, are only words in someone's presentation.
Do you see any patterns or issues that need to be addressed in the communication between startups and corporates?
Yes, mainly the fact that startups are better and faster than the corporates since they are not bound with bureaucracy. 
Startups don't have time to do a meeting after meeting. They are working, developing, driving and pushing the change they want to see. In the corporate structure, the managers have to fill their boring day… 
Corporate representatives behave very egocentrically only because they are part of the big company and with a solid paycheck..they don't value other people's time, especially the time of startups. History has many examples like Kodak, Blockbuster, Sony, Nokia, Ericsson and many more companies lacking the innovation culture, getting failed.
In the West at least they are already saying they don't know and that they are slow, and they are looking for innovations, but they also say that they don't have the capabilities to adopt them … So in the West, they listen, while in Bulgaria is just ego.