KNOW-HOW
Corporate Innovation In Practice: 5 Models For Internal & External Experiments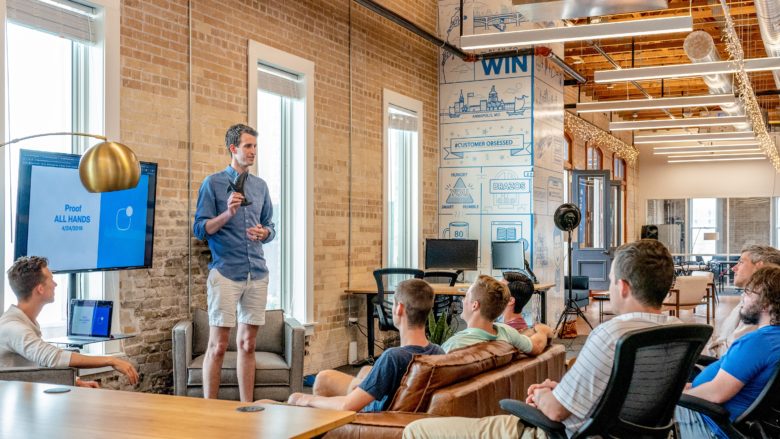 Incubators, accelerators, corporate venture capital, intrapreneurship programs, innovation labs… The wide spectrum of programs and vehicles Western corporations use to boost innovation and stay ahead of the competition might be overwhelming and needs a bit of explanation. "Usually, it all starts with the desire of a corporate to build an image of an innovator. The first steps are usually hackathons and small events with a rather PR function, and soon the management realizes that these activities don't bring value," explains Daniel Tomov of Eleven Ventures. 
Real innovation, means innovation that has the opportunity to generate business, from a corporate perspective comes down to these three things: "innovation we know of" – everything that optimizes and improves own processes; "known to the world but not known to us" or things that exist but the corporation doesn't apply, and "new to the world", where the true disruption is buried. 
Real needs and proven approaches 
Depending on the particular needs of a corporation, regardless of its sector and vertical, there are also different approaches and different partners a company could reach out to. In some cases, it's more suitable to create some space for creativity for the employees and run intrapreneurship programs, in other – to bring in the startup founders and their fresh take on corporate's challenges. 
There's a popular framework elaborated by the US consultant Scott Lenet that divides corporate innovation into external and external attempts and explores the spectrum of programs reaching from R&D units to corporate venture capital.  
Having in mind, that corporate innovation is just starting to make its way in Eastern Europe, we decided to explore the concepts that are already out there, but also ask local and regional players about their experience.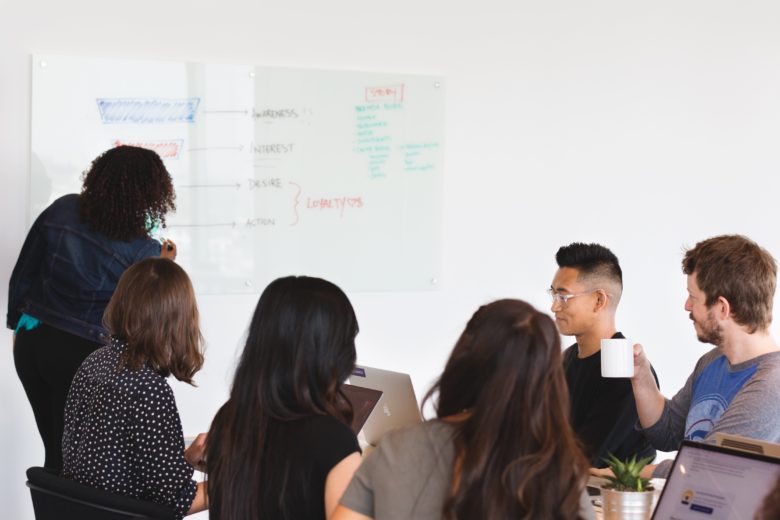 Completely Internal
R&D is the oldest and best-established form of innovation, where corporates rely on the internal capacity to generate new ideas based on the current challenges of the company. Such efforts usually start inside the company's structure and stay there. In Bulgaria, for instance, we have examples like the German software giant SAP, that opened up its unit SAP labs. Interestingly enough, within SAP (which has innovation attempts across the whole spectrum), the Bulgarian unit ranks second by the number of patents registered in the US Patent and Trademark Office, a publication by Capital reveals. Usually, these corporate innovation efforts start inside and stay inside. 
+++ How SAP does corporate innovation +++
Internal with an external outreach
Internal innovation programs 
These programs are a form of corporate innovation, that aims to generate new business lines or improve existing processes, explains Jordan Petrov of innovation consultancy Kickflip. He's recently been involved in the internal innovation program SOinveture of Bulgarian pharmaceutical company Sopharma Trading. Such programs might be targeted at developing innovation inside the company but also at preparing – employees to work with external disrupters e.g. startup founders. 
This is partly the case of SOinventure, that features a separate track for startups aiming to mix the employees and the founders and support them in starting pilots together at a later point. As part of the program, employees generate ideas while getting in touch with methodologies like design thinking, lean and agile, that are typical for startup businesses. 
Intrapreneurship
Intrapreneurship, on the other hand, is aimed at developing products and services inside the company spinning out new business. The local system integration company Telelink also has experience in the area: Develiot, an industrial IoT division, was an internal startup that is already operating under a different brand, and will possibly have its own legal entity soon. 
In any case, as it turns out to boost these two types of innovation, a corporate incumbent needs to develop some sort of structure. Based on Petrov's recent experience, the corporation should free up some space for its employees, structure a program that excludes daily business for a certain period of time, and dedicate budget to allow people to come up and test new ideas. "Also, we need to have in mind that true innovation rarely happens in an isolated environment," says Petrov.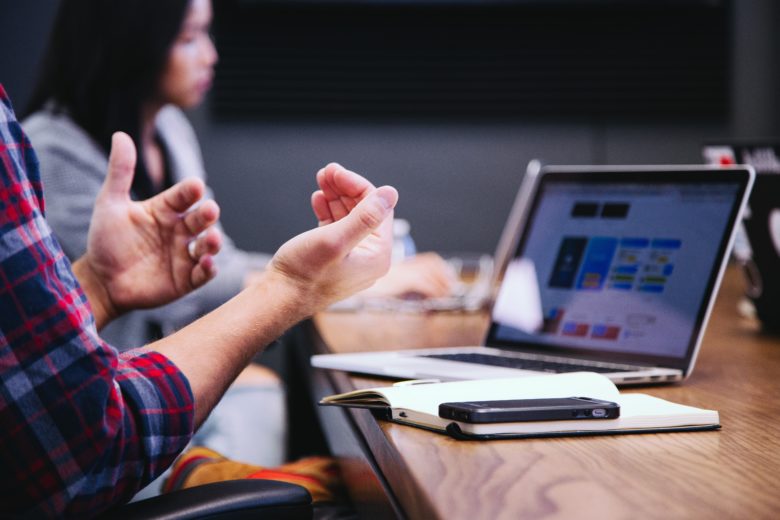 Rather external corporate innovation
Accelerators are usually set up to look for innovation outside the corporate structure with the ideal goal to find common ground with startups and pilot new solutions. They may come in diverse forms: accelerators that are run by the corporate and it's innovation office (like the case of Raiffeisenbank) or run by an external company – consultants, or even VC funds with acceleration experience, like in the case with SOinventure. Some of these accelerators feature funding vehicles. In order for such a partnership to work out, startups need to have a product, clients and to have already secured some funding – at least seed, explains Daniel Tomov.
The programs deliver benefits for startups – access to industry, know-how, and client base. For the corporation, it's an opportunity to offer new products and services to its clients faster. In most of the cases, such accelerators are managed by third parties. On a global level, one of the recognized brands that run such programs alongside corporations is Techstars, which works with Amazon, Barclays, SAP etc. In Bulgaria, currently, Eleven Ventures is facilitating two such programs – The Visa Innovation Program, which aims to support fintech startups and Sopharma Trading's SOinventure for startups in the digital health sphere. In the case of Visa Innovation Program, for instance, the idea is to support fintech entrepreneur with resources so they can reach a pilot with a client or a partner, part of the Visa network.
There are also acceleration programs with multiple corporate stakeholders. The MIT Enterprise Forum CEE is an affiliated acceleration program to the worldwide recognized Massachusetts Institute of Technology and run by a Polish consultancy company. The program has a long list of corporate partners and only admits a startup after one of those corporations has expressed interest to work on a pilot with the founder.  
In the established scenario, corporate acceleration programs offer investment, which only sometimes is in exchange for equity ( usually 5–10%) This, however, is still not the case in Bulgaria.
Veolia, the French group, that operates Sofiyska Voda and the district heating system in Varna, Bulgaria, hopes to introduce this model next year, we learned from Lyubomir Filipov, who is responsible for the strategic development on the local market. Although not strictly structured as a particular program, part of Veolia's strategy is to look for solutions developed by early-stage companies whenever a challenge in one of the business areas of the company (waste management, energy, and water utility management) is identified. In Germany, the company runs an accelerator called U-Start. The Bulgarian team, however, has different ambitions – they are currently developing a program to work with startups but also are interested to provide funding. Ultimately, Veolia wants to partner with a local venture fund to develop the structure. 
Completely External
Corporate Venture Capital (CVC) is another ongoing trend – In Europe, over 50% of the corporate VCs were founded in the past two years. The model is not implemented locally yet. In this model, startups are funded by corporations that are seeking to accomplish a mix of strategic and financial objectives. This is a form of venture capital where corporate funds are directly invested in external private companies, and CVC funds are managed and invested by specialized divisions of a larger company, defines it CBInsights. Typically CVCs invest in later-stage companies. This way corporates have the opportunity to add valuable new products and services to their portfolio. Yet, without facing any reputational risks featured by accelerators and pilots that reach customers under the corporate brand. 
There are also examples of CVCs that are managed by separate investment funds. Such examples coming from Austria, are UNIQA Ventures and Elevator Ventures (by Raiffeisen Bank International), that are managed by VC fund Speedinvest. 
"There are already indications that local companies are willing to start such initiatives. In my opinion, they should be in partnership with VCs. The main reason for this is that VC investments have a longer term – 7-10 years. In corporations, the strategy may change in three years, and they will be left with a portfolio of companies that don't match the strategy anymore," explains Tomov.
Corporates meet startups' methodologies
Regardless of the form, if a corporation chooses to innovate, there are certain steps that need to be taken to prepare – a mindset that is to be acquired and also a very good understanding of the different methodologies that could be implemented. In a previous article, we outlined the first three steps of the corporate innovation journey. In the next edition, we'll introduce the methodologies that are typical for startups and are proven to bring good results for corporates too.