Corporate Acceleration
Will SAP Reach Out to Startup Ecosystems in CEE  in 2019?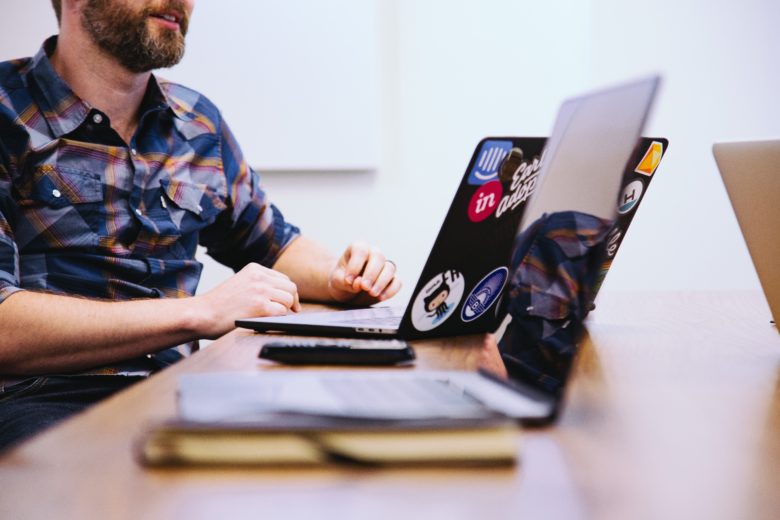 "In 2019 we'll come bold and strong with SAP Cloud Platform Accelerator for our ecosystem in CEE", Rumyana Trencheva, CEE Head of Global Channels at SAP, stated on LinkedIn in the first day of the year. It came as a comment to the new announcement that SAP offers partners free access to its Cloud Platform to test, demonstrate, and develop licensing services. Now, openness and integrations is not real news as the giant in enterprise software SAP has been trying different approaches to source innovation, talents and partners outside its structures. One message is clear: SAP is trying to set its cloud platform as a standard among its partners and the surrounding ecosystem of interested startups, explained Alexander Nestorov, regional marketing manager of the company.
We still don't have details whether SAP is planning more direct approach to the startup ecosystem in CEE. Last month Trending Topics had the chance to see firsthand how SAP is working with the tech and startup ecosystem in Europe and the US, and the conclusion is the company has learned some lessons on opening its structures for external entrepreneurs.
One case from Bulgaria
Three years ago, SAP together with local accelerator and early stage investment fund Eleven organized HCP Startup Challenge – a contest for tech companies from CEE with the promise to give them access to their HANA platform and mentor them to develop business solutions. We cannot speak of overall result of the Challenge, but have closely observed one of the cases. Back then, two Bulgarian companies ShopUp, venture of the cofounder of Data Science Society in Bulgaria Sergi Sergiev, and Scalefocus, were chosen. ShopUp developed its big data solution for retailers on the platform and was said it would get access to the client base of SAP.  "Of course, it is not so easy to get directly to their clients, and that is understandable, and in addition they had a problem with the sales back then. The free version of HANA we were using had no support. However, on a more positive note, SAP invited us to a lot of their forums and conferences, we had access to their products and integrations, which was cool", Sergiev told us. Due to different corporate processes and miscommunications between the levels, the things did not go perfectly and didn't lead to great news back then. But Sergiev is rather optimistic. "I see them making progress towards a better relationship with the startup ecosystem recently", he added. He would, however, advise SAP to focus on their clients' needs and utilize open source technologies to serve them instead of making it all more complicated with acceleration programs.
Three years later, it seems that SAP has learned some lessons and started couple of fast track initiatives for startups and from the stories, we heard they are working far better and the commitment within the company has grown significantly.   
Keep calm and open up for the next generation
Apart from corporate clichés like openness and acceleration, the giant has indeed chosen an interesting strategy and launched several internal and external programs to boost entrepreneurship that will allow the company to stay ahead in the time of hungry young tech hustlers. We talked to two companies going through SAP's startup programs – the German Ruum, a project by two employees who later went through the internal acceleration program SAP.io Studio and are now developing a separate venture for task management (SAP is the majority shareholder), and the Bulgarian OKR software Gtmhub, which went through the joint acceleration program with TechStars.
We got quite similar feedback from both the companies – SAP does indeed bring potential leads and its client base is accessible. In the case of Ruum, the product is already on the menu of the sales team. Gtmhub, on the other hand, have a seat in the Berlin-based SAP.io Foundry, a co-working to the acceleration program, where managers sometimes bring clients and have experienced more direct contact. It all looks as a win-win situation – SAP has a stake in new generation companies, while the same companies get access to what they need the most – market. Furthermore, after we saw the demo day of SAP.io, we cannot deny the fact that some of the companies didn't present "never-heard-of" products, but they seemed well ahead of the competition in terms of deals and such in the pipeline.
What and where
SAP has been active in building and nurturing a relationship to startup ecosystems for some time. For example, the $2.4B fund Sapphire Ventures that was founded in 1996 and spun off SAP in 2011 has over 60 exits on the track record. But all the effort have started gaining a more structured form in the past three years and now SAP has five programs that are in one way or another related to entrepreneurship. The initiatives are located in Western Europe and the US, but most of them are accessible for any geography. However, as the mentioned examples show, physical presence and local commitment play a major role.
And the acceleration program, Trencheva mentioned, might be the first step towards SAP really opening up for innovation also in the CEE region. At the end of the day, there are already several R&D centers – SAP Labs,  in the region – in Bulgaria, Czech Republic, Poland, Hungary and Slovak Republic. Here is how SAP works with entrepreneurs on global level:
Program

Location

Description

Eligibility

Intrapreneurship

–

2-months internal mentorship & training program

employees

so far 9 teams have been through and two of them got funded

SAP IoT Accelerator

Berlin, Palo Alto

Accelerator for selected B2B startups that are innovating around Digital Supply Chain, Manufacturing, Digital Assets and Industry 4.0; internal selection process + application windows + scouting; specialization:

Machine Learning, Blockchain and IoT

usually takes companies that have been through private acceleration programs or are 3+ years old

SAP.io Venture Studio

Internal program for employees, SAP owns the subsidiary and supports their starts

early stage & seed companies founded by employees

SAP.io Foundry

San Francisco, New York,

Paris, Berlin, Tel Aviv

The SAP.io Foundries are SAP's global network of top-tier startup programs, including accelerators, that enable startups to build innovative software; some in partnership with TechStars; targeted at broader paced companies

early stage & seed companies

SAP.io Fund

Global

$35M fund for

external, early-stage enterprise software startups;

$

250K tickets

only seed & series A rounds;

Sapphire Ventures

Palo Alto

Investment fund founded in 1996 and spun out of SAP in 2011. $2.4B capacity

expansion stage companies across the information technology landscape
SAP has covered travel and accommodation costs during the SAP Press tour in December 2018.