#CVC
Sopharma Trading and Eleven Ventures Are Launching E-Healthcare Corporate Acceleration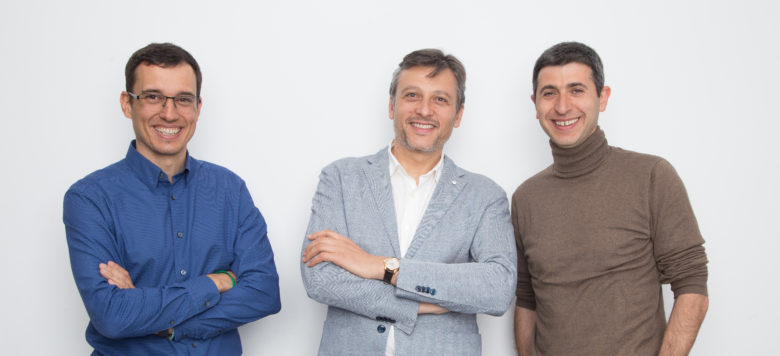 Corporate acceleration and corporate venturing are quite new topics in Bulgaria. So far, primarily the banking sector has started opening up towards incubating innovative ideas and projects in-house or mentoring an investing in startups as part of structured programs.
Sopharma Trading, the distribution company of the largest pharmaceutical player in Bulgaria, has just announced SOinventures, its own corporate acceleration program in the e-healthcare domain. The strategy and execution partner is the local investment fund Eleven Ventures.
"This is the first health-tech program of its kind in East Europe. I believe the outside start-up world will provide us with a unique perspective that we wouldn't imagine living inside the sector and the company," says Dimitar Dimitrov, CEO of Sopharma Trading.
The first season which starts now (applications are open till June 7)  and will last until the demo day in September is targeted at primarily at the local Bulgarian ecosystem but is open towards companies from the whole CEE region. Smart Pharmacy, lifelong digital health management, and geriatric care are the three main topics of the new corporate accelerator. 
Who is it for
Sopharma Trading and Eleven are launching two tracks – one for internal innovation and one for startups. On the one hand, employees of the company will be able to develop ideas and products and there will be a structured process so that they indeed find their way to potential commercialization. In the first year of the partnership between the pharma company and the investment fund, this structure will be set, and a new unit within the company is to be established.
The other, and more interesting for the tech ecosystem is the acceleration program for product startups. The call for applications is already open. The accelerator is designed for companies that have already developed a product, have at least one Proof of Concept (PoC), and have either received external funding or have worked with a corporate client.
"As the goal of the program is to have first commercial pilot ready companies by the end of the year, we are looking for businesses in a more advanced stage of their development – series A and above," tells us Daniel Tomov, partner at Eleven Ventures.
With an eye on the local market
In its first edition, the first e-healthcare corporate acceleration program in Bulgaria aims to works with five or six companies. The accelerator is free, and no equity will be taken. At the end in September will be decided which one of the startups Sopharma is starting commercial pilots with. Eleven Ventures could also choose potential investees.
As in any type of venturing, be it in the corporate or free market environment, the ultimate goal is to invest in internationally scalable products. In the case of healthcare, there's also high potential for disruption and innovation also on the local market, and this is an important focus. Not least, because Sopharma, the pharma producer and owner of Sopharma Trading, is a Bulgarian company with a strong local presence.  
Indeed, Sopharma manufactures mainly in Bulgaria, Serbia, and Russia, but distributes its products to 32 markets globally. For startups, this means shortening the sales cycle and more direct access to customers and markets. Of course, if they manage to sell their products to the accelerator managements first and prove they're able to work with corporate partners too.
The startup acceleration program will take place in Campus X, where Eleven Ventures has its headquarters.
A small step towards corporate innovation in Bulgaria
Corporate innovation seems to finally set a foot on the Bulgarian market as well. Sopharma is the first pharmaceutical company to make this step in the healthcare domain. Recently, telco operator Vivacom mentioned an upcoming startup program and opened up a physical space for collaboration with tech entrepreneurs. Last year card operator Visa and local investment fund Eleven Ventures started a partnership to accelerate fintech startups and assist their entry into the market through VISA's client base. Raiffeisen Bank, with its Elevator Lab accelerating program in CEE, is also a corporate venturing pioneer in Bulgaria.
Read Also:
+++ Raiffeisen is Scouting for Fintech Startups. Read This Before You Apply.