media ❤️ technology
Data Science, UX and Business Analyses. Here's What Financial Times is Doing in Sofia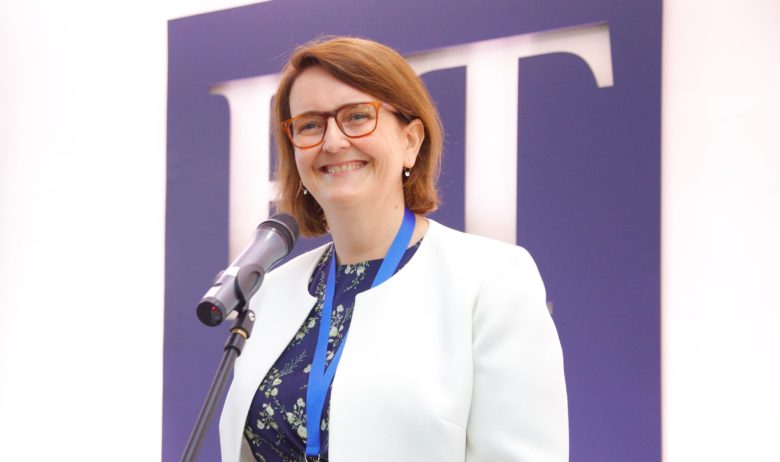 Less than a year after the official announcement, Financial Times has officially opened its new engineering office in the heart of Sofia. Till the end of the year, the local team should grow to 130 people who will be taking care of the digital products of the media company.
"By investing in our digital transformation, we have proven that quality journalism could be a quality growing business," said Cait O'Riordan, Chief Product and Information Officer at Financial Times, during the official ceremony. According to her, Sofia will play a central role in the further growth of the media.
Sofia was chosen after the company had looked at multiple locations across Europe, the UK, and Asia. The specialization of the engineering talent in Sofia in data and artificial intelligence turned out to be the key factor for the final choice.
Strong data science focus
More than three-quarters of around one million paying subscribers of Financial Times are digital and the numbers are expected to further grow. To ensure this the company invests a lot in digital transformation and data science. User experience and business analyses are the spine of the process.  
The local team that currently consists of 77 specialists was expected to grow to 100 by the end of the year. As the first months of operation in Sofia have exceeded the expected result, the media is now adding about 30 positions more. The additional capacity will be dedicated to the digital performance of FT Specialist, a set of 60 specialized media brands, including the third oldest magazine globally Investors Chronicle.
All in all, the engineering unit of FT consists of around 400 people working between Bulgaria, the Philippines and the UK.
Raising talent
FT, which is owned by Japanese publisher The Nikkei, seems to have long term interest to invest in Bulgaria and raise its own talent and audience. Following the established model of giving a free subscription to high school students between 16 and 19 to nurture talent and readers, the company has started partnerships with selected schools in Sofia, O'Riordan shared.
Stay tuned for an exclusive interview with Cait O'Riordan on the present and future of digital media and the experiments of FT in this direction.