Policy
A New Declaration Signed by 14 Countries Aims to Enhance the Tech Entrepreneurship in CEE and Western Balkans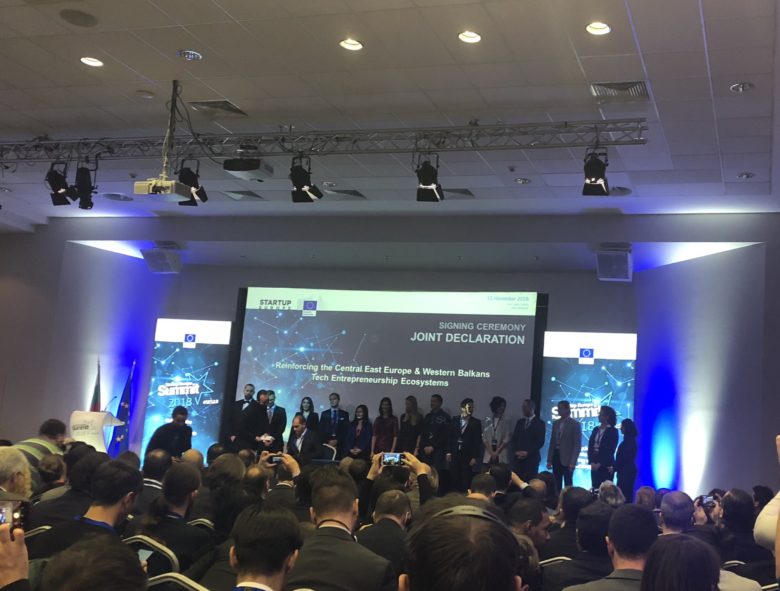 During this year's Startup Europe Summit, a policy event organized by the European Commission and held for the first time in Sofia, a new declaration was signed. The initiative  aims to connect key startup players and to foster entrepreneurial culture in the Western Balkan region. As patron of the initiative, the EC promises to help entrepreneurs in accessing funding opportunities and best practices, but also work to release legislative burdens across markets and promote the region as an attractive entrepreneurial ecosystem. The declaration was signed by startup organizations from 14 countries.
This is indeed the second initiative of this kind and follows a memorandum signed in November 2017 in Sofia by the ecosystem leaders of Bulgaria, Macedonia, Serbia and Croatia. The agreement had the goal to foster the development of the Western Balkan in three key areas: pan-Balkan startup ecosystem, female tech entrepreneurship and cyber security.
During the Startup Europe Summit, one clear thesis was formed – despite the great IT talent pool and the vivid startup ecosystems in the region, bureaucracy and capital shortage are still great challenges.
Disruptive policy models
Red tape and unsuitable for digital businesses and startups legislation and tax laws seem to be a burden, especially in the countries from Western Balkans which are not part of the European Union yet. Even though the startup ecosystems in the region are relatively young, local policies have a long way to go to be able to support their development.
There are, however, some interesting first steps and initiatives like in Serbia for instance. According to Ana Brnabic, Prime Minister of Serbia, the government is working on an initiative for 80% tax profit deduction for companies that invest in innovations. This initiative might get passed in the upcoming weeks and this would turn the country into a very favorable place for both corporates and startups.
The magic ingredient?
While lowering taxes and reducing bureaucracy are activities in the domain of policymakers, there are areas that require initiatives in the private sector. Corporations are an important stakeholder of innovative ecosystems and incentivising them to invest more is an important step.
It is not a coincidence that one topic was sneaking through different discussions during the conference – Corporate VC. "This is one major thing that is missing is the CEE startup ecosystem. New emerging markets have always been driven by foreign corporates. This region needs to connect to foreign corporate capital", Martin Haemming, international researcher and venture capital consultant, stated during the conference. According to him not the startup founders themselves, but rather VCs from the CEE ecosystems need to establish good network with corporations from Western Europe, the US and even Asia. The corporations on those markets have already gone through this cycle once, gathered experience and could serve as role models for corporates in the region as well, he explained.