Apps
Deepstash, The Romanian Startup That Aims To Help People Deal With Information Overload, Announces A €3m Seed Round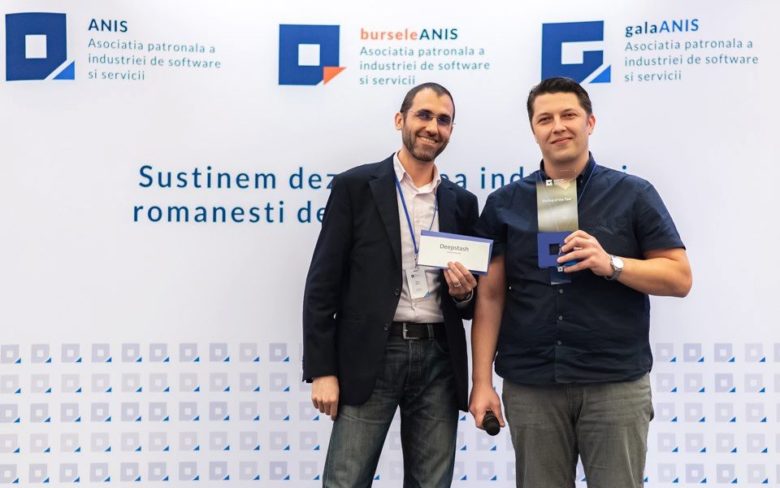 The Romanian startup Deepstash announced on Thursday a €3m Seed Round led by Connect Ventures, GapMinder VC and Cultivate Capital. The company has created a content aggregation platform that gathers information from various sources, including social media, so that the content matches the user's preferences, thus dealing with information overload. What is more, as noted by The Irish Times, Deepstash aims to stimulate education and self-improvement in its users by breaking down the information gathered to present it in a plausible manner."Deepstash is gaining ground in a market segment that has grown tremendously. That's why we made an additional investment of over half a million dollars. The application aggregates texts from various content platforms, and the fact that it has gained more than a million users in less than a year, proves this startup's success," said Cosmin Ochisor, partner at GapMinder VC for Ziarul Financiar.
The solution to a Common Problem
As the pandemic has made life without an electronic device almost impossible, the amount of time one spends on social media, especially while consuming negative news around the virus, has increased dramatically. This is exactly the problem that Deepstash is tackling. "We started to realize that the way we spend our attention is kind of how we spend our lives, and I think there is a deep need for more meaningful interactions with good information," said Vladimir Oane, chief executive and co-founder of Deepstash in front of Sifted.com. In a nutshell, the startup aims to prevent users from consuming negative content connected to, for example, the pandemic or politics, by providing them with a personalized flow of information in the form of articles, videos, and podcasts, which one can save and share with others, thus enriching his/her knowledge. Every user has an individual home page with content collections organized in different categories such as "Business", "Society" and "Innovation". The platform can be modified to show trending stories, content from a specific category, or a combination of categories. Apart from a news feed, a user has his own profile, where all the content he/she has saved is kept. 
In the Process of Development
Currently, the startup has launched a beta version of a desktop platform, as well as apps for both Android and iOS where one can easily register for free. Deepstash is also ad-free. According to company claims, the number of users of the platform has passed one million, as it is used in more than 150 countries. "We are not at the point where the product is fully baked, there are a lot of things that we are working on, and focusing on early monetization we think can kill our growth," adds Oane about the stage of development at which the company is. 
The money from the seed round is to be used for further development of the platform, as the ambitions of the co-founder are to compete against big players such as Netflix and TikTok, which also offer personalized content. Oane, who has also co-founded uberVU, a social analytics platform that was sold to HootSuite for a reported $15-20m in 2014, believes that the approach of the founders when developing Deepstash is more of a Silicon Valley-type than European. While most local venture capitals invest in companies that have a developed product, the three companies supporting Deepstash are willing to support the startup from its very beginning. "I think in the past in Europe, the VC sector has under-capitalized ambitious projects and companies. It is very early [for Deepstash], and we know it's very early. It's not a pre-product, but if in a year Deepstash looks like it does now I'd be really shocked," concluded Sitar Teli, who is a general partner of Connect Ventures.