Events
DevReach 2020: One of the Largest Developer Conferences in CEE Returns Online with the Latest Trends in App Development & Lots of Learning Opportunities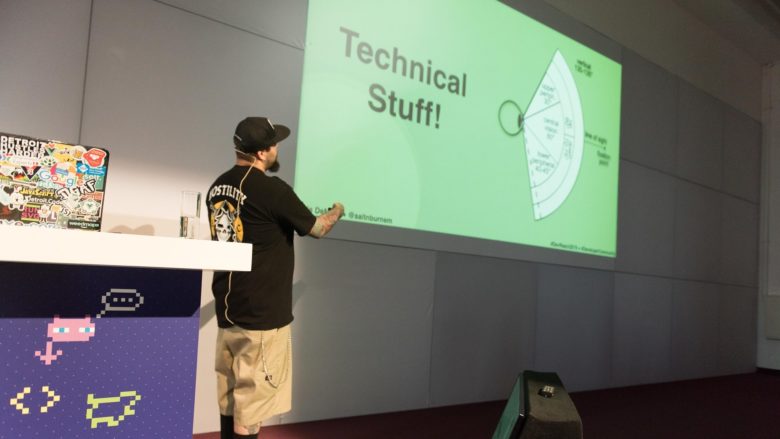 Progress, a multinational tech company with a strong presence in Bulgaria, announced that this year's edition of DevReach, its popular developer conference, will stream live on popular video streaming service Twitch, from 19 to 23 October 2020. The event will be free to attend for software and technology professionals across the globe. In previous years, DevReach used to take place in Sofia but due to the coronavirus, it's now moving online.  
"Due to the Covid-19 pandemic, DevReach 2.0(20) will be virtual, but that doesn't mean it won't be interactive and engaging. True to its spirit to be an event from developers for developers, it will provide numerous opportunities for learning and collaboration. The online environment inspires us to be even more creative and find new ways to keep our community connected," says Sara Faatz, Director, Developer Relations, Progress.
Spanning five days, DevReach will bring together renowned industry experts and influencers for hands-on sessions and exclusive interviews about the latest app dev technologies and best practices. With each day dedicated to different technology and framework, attendees will also be able to dive into live coding with Blazor, React, Xamarin/MAUI, and Angular. 
Some of the DevReach 2020 speakers include: Alyssa Nicoll, Angular Developer Advocate at Progress, Chris Sainty – Microsoft MVP, Corey Weathers, Developer Evangelist at Twilio, Daniel Roth, Principal Program Manager at Microsoft, Michael Chan, Producer and Host at React Podcast, and Stephen Fluin, Angular Developer Advocate at Google.
Attendees will have many opportunities for collaboration and learning, including live-pair coding, live chats, and an option to pre-submit questions to the speakers. Before and during the event, they will receive event updates, important information about Twitch, and tips for engagement. DevReach will also include a virtual code party and surprises for the attendees.
Considered one of the largest developer conferences in Central and Eastern Europe (CEE), DevReach aims to help software professionals enhance their skills and offer a forum for them to connect with their peers. DevReach has attracted an average of 800 software professionals from over 20 countries each year.
You may also read:
+++ Progress launches Women in Technology Scholarship Fund at the American University in Bulgaria
+++ Maria Atanasova: Authentic Leadership Will Be The Number One Employee Perk In The New Normal