Digital Wellbeing
Digital Detox: My Personal Logbook of 10 Days without Smartphone and Web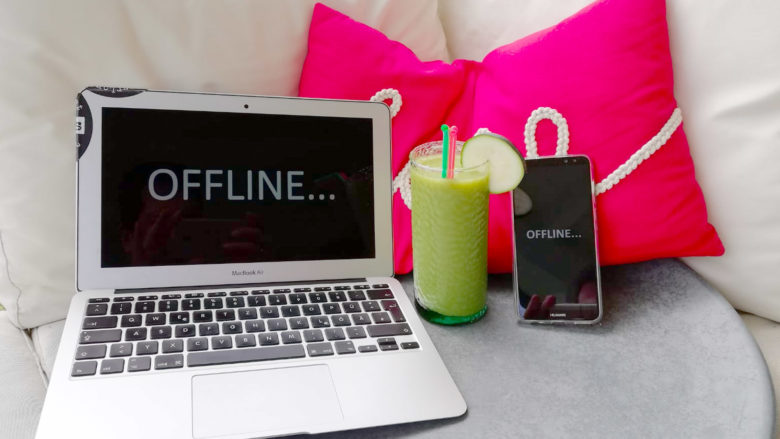 10 days without my smartphone, no internet, no WhatsApp or other Social Media. Yes even without Instagram…
While my life is dedicated to being digital, I keep the tradition of regularly erasing all digital for some days. Twice a year I do a digital detox or "ditox".
My deep physiological reason for taking a digital break: to get more time for myself. Smartphone/internet-usage became a habit that made me feel being in another world, rather than being with my family or taking care of myself.
Being with myself turned out to be the basis for recreation.
Ditox logbook:
Day 1, Saturday:
I really enjoy that I prepared myself some weeks ago for the ditox, so all projects are stalled or delegated and all emails are done. All channels show an out-of-office message, including my voice box. I always put a later return date into these messages, so I can get up-to–speed before the "public" digital return day.
Day 2, Sunday:
My family and I drive to our wellness hotel. I ask my wife to use her smartphone for navigation. Halfway the battery is gone, because the smartphone also has to serve as a Wi-Fi hotspot for our kids. I find my way but it feels awkward to drive without navigation.
Day 3, Monday:
Switching off is the hardest thing. I feel guilty for not being contactable by my business partners. The magnetic power between my hand and the smartphone lying on the desk in my room is tremendously high. I resist. (I only deactivated mobile data, for real urgencies so I am still available via GSM and text/SMS)
Day 4, Tuesday:
My parents tried to call me. A few hours later I return the missed call. It was important but not urgent, as my mother reminded me to send a postcard.
Day 5, Wednesday:
My wife enjoys a spa treatment and I play the whole day with my kids. Not having a smartphone with me feels awkward. What happens in case of an emergency? However, it also means full attention to the games played.
Day 6, Thursday:
My kids are tired of playing with me and demand Wi-Fi for their iPods. I am forced to switch on the hot spot on my phone and over 100 notifications are pouring in. I use my ditox superpower: blurring my sight, so I do not see the content of the notification previews, but still can find the delete-all button.
The feeling of guilt and insecurity arises.
Day 7, Friday:
A colleague sends me a very personal message via text ,which I answer. No further follow-ups needed. All is good. I am happy that the weekend is approaching, less business interactions are expected, henceless likeliness for me to get contacted.
Day 8, Saturday:
My wife and I are watching our favorite series on Netflix on the iPad. I realize that this is internet usage, but I declare it as non-interactional and therefore as a no-breach of my ditox.
The web is everywhere.
Day 9, Sunday:
I did a lot of meditation sessions and spa treatments this week and I really enjoy not using my smartphone. My wife is constantly on her WhatsApp and enjoys the chats with her friends, I envy her so much.
Day 10, Monday:
I see an access request for an online folder from my business partner as notification on the iPad: I promptly grant access, my partner sends me a text and welcomes me back to work. I try to correct the impression instantaneously
Day 11, Tuesday:
I didn't realize that I already made it through the 10 days and secretly use the smartphone to buy shoes online. My feeling of guilt for the assumed breach is low. I use the phone to take pictures from my favorite wines from our hotel and put them online in the Vivino app.
Day 12: Wednesday:
I write a draft for this post. I enjoy having my data back, but I realize that I will go on with internet fasting throughout my coming months: no data usage before 8am and after 6pm and using a non-smart-phone during weekends. Intermediate fasting, the doctors would call it.
To sum it up: I really felt deeper relaxed and recovered than in online vacations I did before. And that was the aim.
Also on Trending Topics: Your mindmap with 25 preparation tips for your perfect digital detox vacation
---
Martin Giesswein believes that in the digital age we need to adapt to new business lifestyles and redefine our learned way of working. After 25 years of traditional work as CEO, founder and trainer and 5 years as a happiness-seeking solopreneur, Martin is sharing his experiences, methods and tools for digital wellbeing and business mindfulness.
Martin Giesswein is an investor of Trending Topics.