DIGITALIZATION
Digital Champions CEE: Digital Poland launches a new project to promote investments in digitalization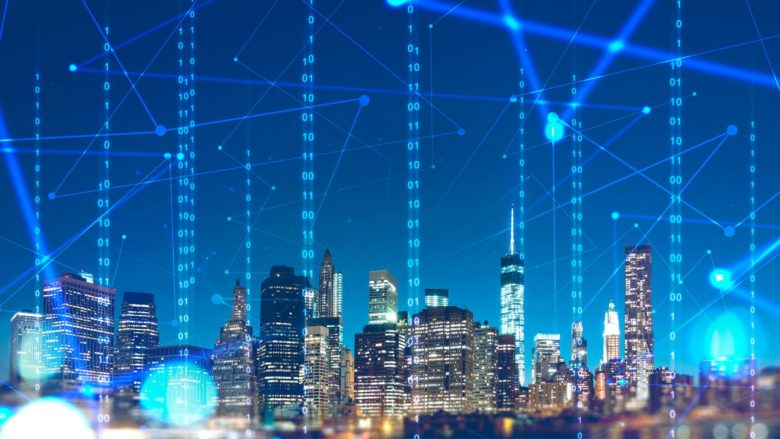 The COVID-19 pandemic strongly increased the importance of digital solutions and digitization in every industry, revealing how crucial digital and technological transformation is for the future development of a healthy society and efficient economy. The Digital Poland Foundation has recently launched its latest project "Digital Champions CEE", setting as the main goal to promote investments in digitalization in Central and Eastern Europe and build stable relationships for cooperation among the key players and innovation ecosystems in the region.
The first step Digital Poland will take towards achieving this goal is gathering representatives of the most respected companies in the CEE region to share their experiences and ideas for digital solutions. This meeting will be accompanied by the publication of a report which presents an overview of the "digital champions" in Central and Eastern Europe.
When it comes to the ranking of choosing the digital champions, Digital Poland wants to establish a clear and transparent framework. Companies can apply to participate in the Digital Champions CEE Ranking by August 8th.
According to a previous report from 2020, Poland is one of ten countries in the region that can be seen as the so-called Digital Challengers, due to their digital potential. Bulgaria, the Czech Republic, Croatia, Hungary, Latvia, Lithuania, Romania, Slovakia, and Slovenia are also on the list.
"We want to show investors not only in Poland but all around the world, that our region is full of interesting and valuable companies. One of our biggest problems is market fragmentation and the lack of a place that would integrate champions and allow them to exchange experiences," emphasizes Piotr Mieczkowski, Managing Director of Digital Poland Foundation.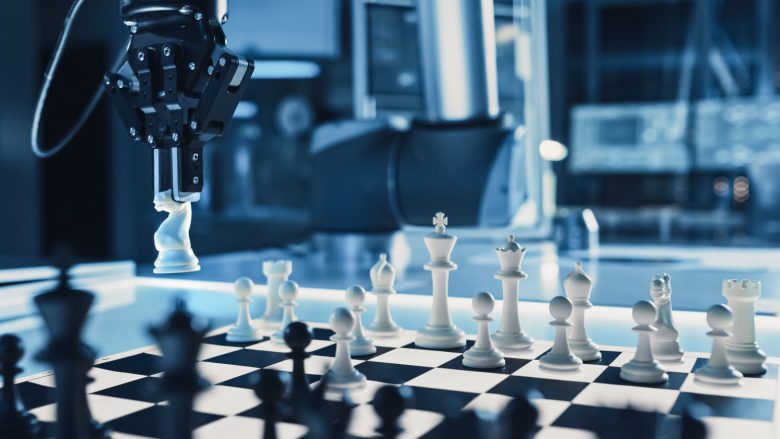 In an interview, Piotr Mieczkowski, Managing Director of the Digital Poland Foundation, offers more insights regarding the initiative behind the Digital Champions CEE.
Where did the idea to create Digital Champions CEE come from and who is this initiative addressed to?
In short, we want to promote the most digital and technological companies in the region. We indeed use the term CEE, i.e. Central and Eastern Europe, but this area is more extensive – from Estonia to Albania and from Poland to Ukraine. Although it is a business initiative, not a political one, geographically fits into the idea of ​​the Three Seas Initiative.
One of the reasons for creating Digital Champions was that this entire region is not very well "screened" by foreign investors – they are not aware of its potential. Of course, there are various publications on CEE markets, but they mainly concern small start-ups and so far no one has created a ranking of the largest digital companies from these countries. 
We recently published a report on artificial intelligence (AI), and while creating it, I found out how fragmented the ecosystems of Central and Eastern Europe are. I had no problem getting in touch with companies from Great Britain, but it was much more difficult to establish relations with Slovaks or Hungarians. That is why we decided that there is a need for an event that will connect, be it investors or companies from the countries of the region, but above all the entire ecosystem. 
By creating the "Digital Champions" ranking, which will premiere at the start of this year's edition of the event, and the next editions are to be published every year, we applied to foreign associations of VC and Private Equity and PFR Ventures' counterparts. Thanks to this, we were able to map companies and important contacts in individual countries of the region. I believe that even doing just this job is a great help for foreign investors who will have key information contained in one place. 
When preparing the ranking, we relied on our own, very thorough research, but also on data from Dealroom and PitchBook. With each initiative of this type, we try to be painfully detailed and professional, because only thanks to this, such rankings or competitions make sense. In addition, by August 8 this year. on the website, we also accept company applications to participate in the ranking. 
Apart from the report's premiere, what events are you organizing as part of this initiative?
One of the aspects of the program is meetings, which may be partly held – due to the pandemic situation – virtually, but I hope that we will all meet live during the Economic Forum in Karpacz.
These meetings are to be held approximately once every two months, and their main goal is to show the stories of true digital pioneers, not only from Poland but from the entire region. Of course, in Poland we have InPost, CD Projekt, but we also want to present companies such as Romanian UiPath, Estonian Bolt or Lithuanian Vinted. We strive for their representatives to share their knowledge and tell what was behind their success. These are not to be rigid, corporate interviews, but conversations that bring a large dose of practical, thematic knowledge. We want to support start-ups in chasing the largest companies.
It is no coincidence that we chose the Economic Forum in Karpacz for the first meeting and the premiere of the report – I must admit that there are not many events – both in Poland and abroad, which gather significant players from the region. There are events aimed at smaller startups or industry events. We wanted to give the international initiative "Digital Champions CEE", because we want it to present companies from all over Central and Eastern Europe. The Economic Forum in Karpacz turned out to be the best place for this. 
You said that CEE ecosystems are very fragmented and their specificity varies. And is there a common denominator for all of these markets?
Is. In the McKinsey report, I found the countries of the region, called by us "New Europe", as "Digital Challengers". What we have in common is the fact that we have a lower digitization base than Western Europe, but on the other hand, we are seeing very large increases and their acceleration. In all these countries there is a whole lot of technology companies that are not yet discovered and more widely known. There are countries that, such as Estonia, have great PR and, thanks to the constant emphasis on their innovativeness, are strongly associated with digitization, but all these markets are similar. The market debuts of Allegro, Answer and Huge Games have shown the great potential of technology companies in Central and Eastern Europe. 
When I started working at the Digital Poland foundation in 2017, it was not obvious for most VC or PE funds that technology companies in the region would grow so dynamically. While working on the "Digital Champions" report, I had many interviews which showed me how the way of thinking about Polish start-ups and their potential has changed since then. 
And which companies can call themselves the "digital champion"?
We can distinguish several groups – the first of them are companies that have always created digital solutions from the very beginning, e.g. the already mentioned Allegro. The second are companies whose level of digitization enables the implementation of certain functions, such as InPost. From our point of view, it is a digital logistics company, not a purely digital business. The third group we want to show is enterprises that have transformed. A great example is Netflix, which started in 1998 as a traditional DVD rental via mail. At some stage, they made a pivot and became a digital giant. 
In Poland, for example, Polsat and PKO BP have made the digital transformation. We assume that at least 50% of revenues should come from digital channels to recognize a company as digital. Such companies are also slowly becoming press publishers, which are slowly moving from paper to electronic forms.
The pаndemic greatly accelerated the processes of digitization and the slogan is often repeated that currently acquiring digital competencies and moving to the virtual world is no longer a choice, but a necessity. Is it not a coincidence that the companies we call today "digital champions" are a model that other companies should follow in order not to go out of business tomorrow?  
Exactly. I recently prepared presentations for the National School of Public Administration on how digitization is needed and according to the data I have gathered, over the last 1.5 years, we have made progress that would normally take us 10 years. Sure, the dynamics will drop now, but many things, such as instant messaging meetings, will stay with us because it's just convenient. 
Last year, we organized the Digitization Festival (this year it will already operate under the name Digital Festival because we have joined several European countries to organize it), whose slogan was "Go digital!". His guiding principle was precisely this belief that if companies do not move to the digital world, they will simply die on the market. Entrepreneurs have to start using the Internet because their clients are already there. Telemedicine services are becoming the norm, as are psychotherapy, fitness training, theater, and online educational services. There are more and more start-ups around these services. 
These processes are a gigantic opportunity for smaller cities and we observe an increasingly progressive trend of moving out of large urban centers, as there are more and more opportunities to work outside the office. This is not only the case in Poland – Ireland recently announced a national remote working strategy to boost the local economy. 
Summing up, I agree that ultimately almost everyone will have to find their place in the online world because consumers are more and more used to its opportunities.