report
Diversity And Inclusion In A Company Results In Better Financial Performance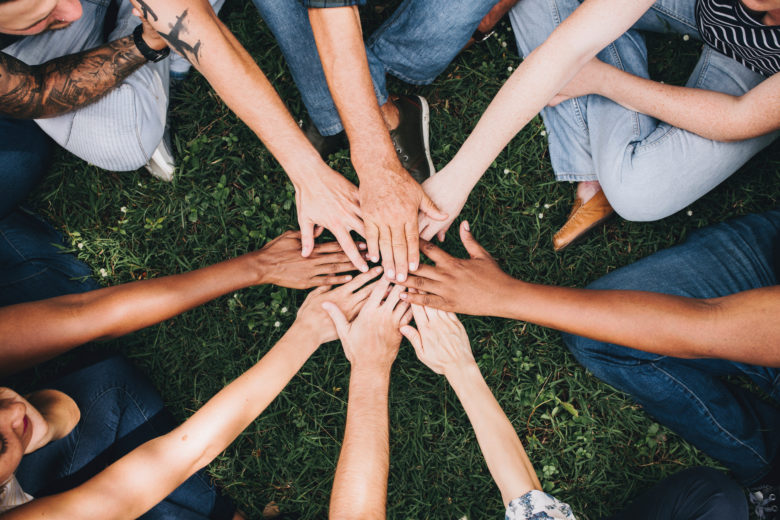 With the rise of the Industrial revolution 4.0 the working environment for global companies and startups slowly but surely becomes more and more attractive to the young innovators. Class A office buildings with open spaces, coworking environment, options for remote working and so on. Yet this is just the other side of the coin. An important cultural aspect – diversity and inclusion (D&I) still stay massively underestimated topic, whereas a lot of innovative and open-minded approaches were implemented in the business itself.
Talking about diversity the common focus is usually put on gender, sexual orientation, race, and nationality, as they are perceived as "easier". Whereas areas like contingent or gig worker diversity, mental health, and people from socio-economically disadvantaged areas are a low priority to the majority of companies.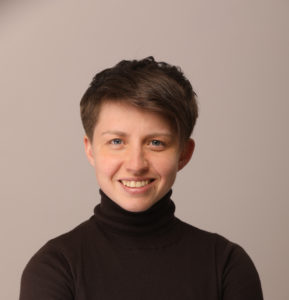 "Through the years I have worked for several companies where different D&I issues weren't addressed properly or have been objectively ignored" shared with Trending Topics the author of the "2019 Diversity in the Workplace" report Vessy Tasheva, herself an LGBT startupper.  According to Tasheva, many of the companies don't see it as a big part of their culture or just don't prioritize it as something of high importance as the straight-forward business problems.
19% more revenue and much more
The report itself includes 10 company profiles from 10 countries and is based on interviews with 22 individuals from 19 companies, predominantly from the tech sector. It addresses D&I approaches in dozens of countries. Capturing from 2-year-old to more than 100-year-old companies, from ones with 20 to 16K employees that focus on different fields like personal growth, education, design, entrepreneurship, banking, consulting. It features companies like Techstars, Atlassian, Swedbank, Zoona and the Bulgarian Software group and LimeChain. "I wanted to show how companies from different industries and focuses are tackling such topics and to motivate even small startups to understand what an important part of the company culture D&I is. There is no way you can get far off with a rotten culture." Tasheva stated.
According to the report, they are two key success factors that a company should follow. First, are the values that the founders and the leadership channel to the rest of the team. Second is the authority and influence of each company's D&I champion. This could be a dedicated part or full-time position or someone already in the high management of the company like CEO, CTO or COO. Organizations with leadership values strongly aligned with D&I efforts, and those organizations who grant authority and influence to their D&I champion, have a greater opportunity to embed D&I in every aspect of the culture of the company, which results in innovation and business success.
Аccording to EY and Boston Consulting Groups it not only creates better company environment with 19% greater employee retention and 57% better team collaboration but also companies with better D&I approaches are 45% more likely to improve market shares and has 19% more revenue, the report states.
Creating a butterfly effect
In 2019, when the global political climate is shaped by major events such as President Trump getting into office and Brexit on its way, far-right attitudes get validation and has become more acceptable. The US is already dealing with institutionalized racism, and some European companies will have to address Afrophobia as well.
According to the author of the report, active work is needed inside and outside of the companies where D&I leads work. Partnering with companies sharing a healthy attitude toward D&I brings the good practices outside of the company environment. Such complex collaborations, both private and public, should engage the full range of stakeholders, regardless of the sectors and geographies they are positioned in.
The Diversity fatigue
The main point when building D&I strategy, that companies tend to miss, is that it is not a course that one takes for a year or so, but rather a cultural change. It is a process with no end point and with unrealistic expectations. Putting it into a time frame, it usually results in apathy, low efficiency, doubts in the importance of the process. In some cases, it even results in bad consequences to the employee that invest time in D&I and not on the hard matter. All this is resulting in the so-called Diversity fatigue.
Having put all that effort into such delicate topics and not meeting understanding for many people, the only option is to look for better company culture elsewhere. Seeing how people isolate themselves feeling disappointed and frustrated, Tasheva also created an online community for D&I Champions to provide emotional support, education, and stage to share knowledge, resources, experiences and perspectives. It already attracted people from the US, Portugal, Germany, Ireland, Finland, Estonia, Israel and Bulgaria that also seek collaboration. "D&I is in a way like a climate change. You can't work out the issues only in your company, isolated from the ecosystem" Tasheva explained.
On September 4th Vessy Tasheva comes to Tuk-Tam's careers event, Career Hive, to share her vision. She will show us how Diversity & Inclusion impacts the growth of a business, as well as how any employee can be a D&I champion and foster a healthy and inclusive culture in the organization they work in.