PETS AT WORK
Dogs in the office: stress relief for some, conflict point for others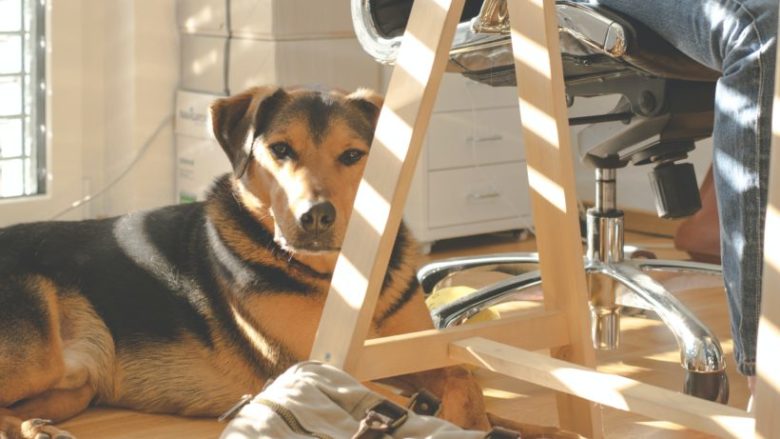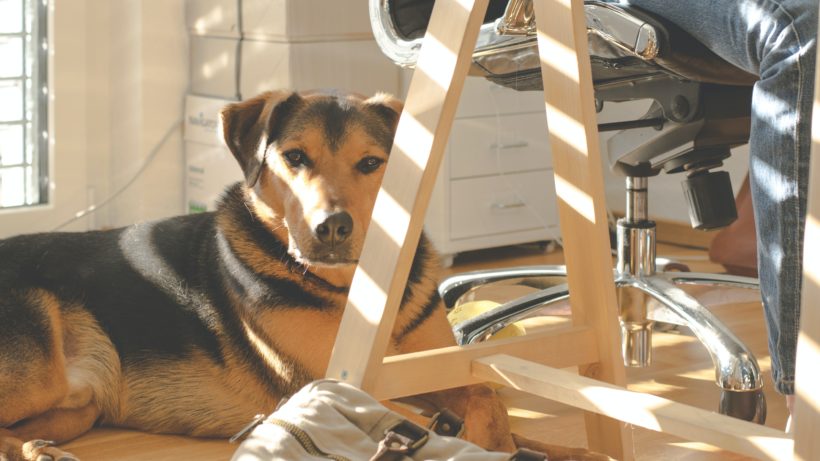 Today's typical startup includes informal clothes, organic drinks, foosball table, "Get Shit Done" mentality and posters on the walls, and a more recent addition – office dogs. The latest trend of bringing your dog to the workplace has proved to be quite the valuable asset. Pets freshen up the office space and offer a friendly moment between stressful office work with a walk outside.
Dogs in the office have become a bargaining chip when recruiting new employees. Recently, German media group Flunke made its own podcast and appointed two managers to be Chief Dog Officers with high public profiles. Editor of the Westdeutsche Allgemeine Zeitung, Katja Bauer, and press officers Dennis Jerchow are the people responsible for introducing employees with the rules before they bring their dogs to the workplace. This trend has been employed by many digital companies.
Dogs reduce stress levels
"Dogs create a good atmosphere in the office, just being there can reduce stress and increase well-being, owners spend their breaks more actively and thus recover better. These and many other advantages have long been proven by dozens of studies," says Bauer. "With the project we want to increase the satisfaction of all colleagues, whether with or without a dog."
However, this new business model doesn't work with every company. In most instances, the people who bring their beloved pets are less than those who don't, so they are left with just putting up with their employer's decision. Loud barking, cynophobia (the phobia of dogs) and allergies are just some of the potential problems for many co-workers. These are some of the reasons why the Austrian animal tracker scale-up, Tractive, currently has a no-dog policy. Another reason is their larger workforce of 125 employees.
"It's difficult at this size," says Michael Hurnaus, CEO at Tractive. "In an open-plan office, having dogs everywhere is not the ideal solution. That's better in agencies or smaller companies." Before founding Tractive in 2012, he worked for Amazon in the USA. "Companies in the animal sector were the first to allow this," says Hurnaus. At PetSafe, a manufacturer of electronic gadgets for pets, the dog permit even had to be withdrawn because it didn't work. "That was even worse for everyone than if it hadn't been allowed at all."
Clear rules
This is why clear rules need to be set up. The more employees, the more dogs, the more potential problems. "You have to look at it realistically. There are certainly good options that can be found that also work for all employees," says Hurnaus.
At Martin Rütter, a recognized dog professional and trainer in German-speaking countries, as well as at the Federal Association of Office Dogs, you can find helpful tips on how to deal with dogs and the dog policy in the company. Among other things, you should pay attention to the following points:
It needs to be clarified whether any of the employees are either allergic to or scared of dogs or any other animals;

The pet needs its own space in the office, near its owner, a basket or even a dog crate where the pet can withdraw;

The pet must know basic commands and follow its owner;

The dog must be friendly towards other pets in the office. This depends on the coordination of the owners;

Other employees must respect the dog's diet and resting periods, and not be seen as a cuddly toy;

Dogs need to go out on walks regularly. That is why there needs to be a park near the office;

The landlord of the office needs to be notified, and it has to be clear if pets are allowed;

Dogs can damage expensive equipment. The appropriate insurances need to be in place – just in case.