GADGETS
(Mind)blowing: Dyson announces headphones with an integrated air filter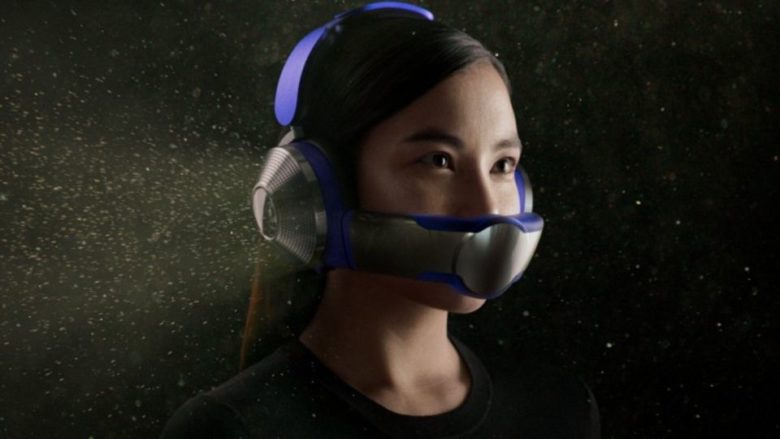 British company Dyson is best known for its vacuum cleaners, fans, and fancy hair driers but the company is now entering the headphone market. Founder Jake Dyson works on combining the two products. On March 30, the company announced the "Dyson Zone," over-ear headphones with a built-in air filter. The portable air purifier should be used particularly in the polluted air of cities.
Compressor for air filters in the ear cups
According to the World Health Organization (WHO), 9 out of 10 people worldwide breathe in air that exceeds the pollutant limits recommended by the WHO. In addition, it is estimated that more than 100 million people worldwide are exposed to long-term noise pollution exposed in excess of WHO guidelines.
Dyson seems to be taking these problems seriously. After six years of development and around 500 prototypes, the first working model of Dyson Zone is scheduled to hit the market in autumn 2022. "Air pollution is a global problem – it affects us everywhere we go. In our homes, at school, at work, and as we travel, whether on foot, on a bike, or by public or private transport. The Dyson Zone purifies the air you breathe on the move. And unlike face masks, it delivers a plume of fresh air without touching your face," says Jake Dyson, chief engineer at Dyson.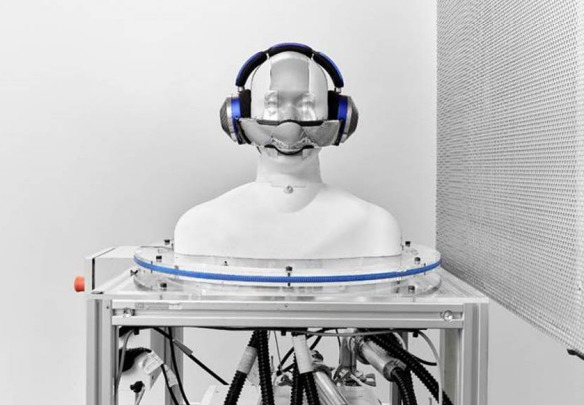 Compressors in the ear cups suck in the air through a double-layer filter. The negatively charged air filters catch ultrafine particles such as allergens and fine dust, while a potassium-enriched carbon layer absorbs pollutants such as NO2 (nitrogen dioxide) and SO₂ (sulfur dioxide). The compressor directs the cleaned air to the nose and mouth of the wearer via the non-contact bracket. According to their own statements, 99% of the particles down to a size of 0.1 microns are absorbed, including dust, pollen, and bacteria. Depending on the air pollution, users can choose between four different filter modes. For countries that impose an FFP2 obligation, there is an FFP2 face attachment. This is included in the scope of delivery.
Active noise-canceling headphones
The headphones themselves are equipped with active noise cancellation (ANC) and should reproduce the sound undistorted and, above all, free of background noise. The headphones also have a conversation mode and a transparency mode to receive ambient noise despite the earphones. The headphones have a running time of 40 hours but without active air purification. With the air filter switched on, the headphones have to be plugged in again after 1.5 to 4.5 hours.
Dyson ensured that the Dyson Zone was not an April Fool's joke. However, further details and the price are still pending and should be announced in the course of the next few months.