Funding
Everything You Need to Know About Eleven Ventures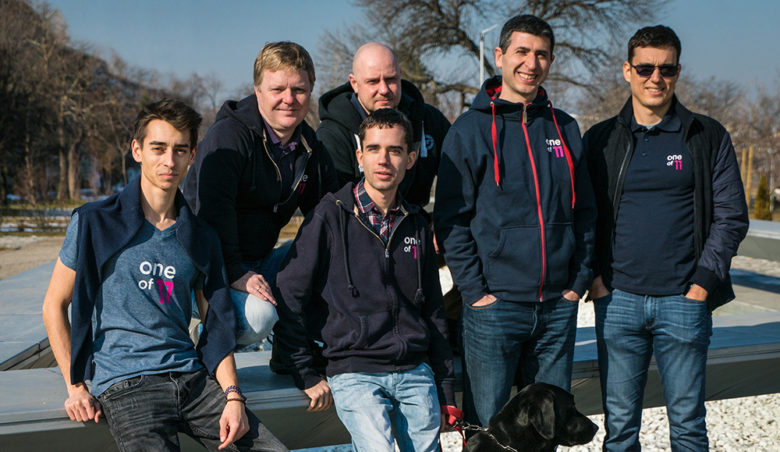 Eleven was one of the first two investment funds in Bulgaria that played a major role in catalyzing the local startup ecosystem. Back in 2012 Eleven got the mandate to deploy €12M to companies in acceleration phase. The truth is, a lot of the 116 project their first fund backed weren't really capable of surviving. This, as well as the fact that the ecosystem was not completely aware of how a VC market functions, was what earned them the reputation that they were not doing as greatly.
However, from the distance of time, Eleven proved that its job has been done. "What we have today is to a large extend the result of what Eleven with their almost 120 investments catalysed. A large percentage of their investments were not successful, but thanks to that many founders had the chance to fail once, learn their lessons and start more valuable businesses", Thibaut Taittinger, the founder of the largest co-working space in Bulgaria Puzl, told trending Topics.
New strategy
Recently Eleven Ventures has raised its second fund. Unlike the first one, this time it's 100% private and follows a different logic. Eleven learned some valuable lessons from the years on the market and chose a new strategy. Оn the one hand, Eleven targets verticals alongside with partners that would allow startups to have direct access to clients and to the market. The fund recently announced a partnership with digital payment provider Visa to boost the fintech ecosystem (Trending Topics reported).
On the other hand, this time Eleven won't be investing in rounds, but will consistently supply companies with capital for their development in a period of 9 to 18 months. In addition to that, instead of working as a typical accelerator with groups of companies and batches, Eleven 2.0 wants to develop an individual approach to every new company in the portfolio.  "We've learned our lesson from our first accelerator and we know that startups need support beyond the three months in an accelerator, so we've changed the strategy", said Daniel Tomov, partner at Eleven Ventures. In 2017 Vassil Terziev, one of the founders of Telerik, Bulgaria's major IT success and one of the most active local business angels, also joined the team to support companies with his business development experize.
It is expected Eleven to announce its first deals by the end of the year, so stay tuned. Meanwhile, here are all the hard facts one needs to know about the fund:
Eleven 1
Eleven 2
Investment capacity
€12 million
€6 million
Public/Private capital
1%/99% private to public (EIF by Jeremie program)
100% private
Investments
116
8 (undisclosed)
Exits
2
0
Tickets
€25K – €200K
€100K – €300K
Number of potential investments
–
25-30
Тerm
10 years, 3 years investment period
10 years, 4 years investment period
Focus
SaaS, Cloud, Hardware, Mobile, Marketplaces
B2B software, Fintech, SaaS, Hardware, eCommerce
Investment types
Early-stage (Acceleration and Pre-Seed)
5-20% equity
Early-stage (Pre-seed and Seed)
5-15% equity
Partners and experize
Daniel Tomov – involved in startups since year 2000 as investor and a founder in diverse domains ranging from software to cleantech.
Ivaylo Simov – 20 years of Venture Capital and Private Equity experience
Dilyan Dimitrov (2012-2017) worked on deals in healthcare, media, and financial services as VP at Bedminster Capital Management
Vassil Terziev – Co-founder of Telerik (acquired by Progress for $263 mln.), Co-founder of Telerik Academy
Daniel Tomov – involved in startups since year 2000 as investor and a founder in diverse domains ranging from software to cleantech.

Ivaylo Simov – 20 years of Venture Capital and Private Equity experience

Vassil Terziev – Co-founder of Telerik (acquired by Progress for $263 mln.), Co-founder of Telerik Academy

Decision Making
Investment Committee, EIF not involved
Investment Committee
Competitive advantage
Tight-knit community. Wide mentorship network.
Strong base of industry LP's. Tight-knit community. Wide follow-up investments and mentorship network. 150+ investments of Fund Partners
Key Partners
GAN, EBAN, Springboard, Google, Microsoft, Unicredit Bulbank
VISA, GAN, EBAN, Google, Microsoft