CEE Star of the Week
Eligma: the New Slovenian Startup on the Fintech Map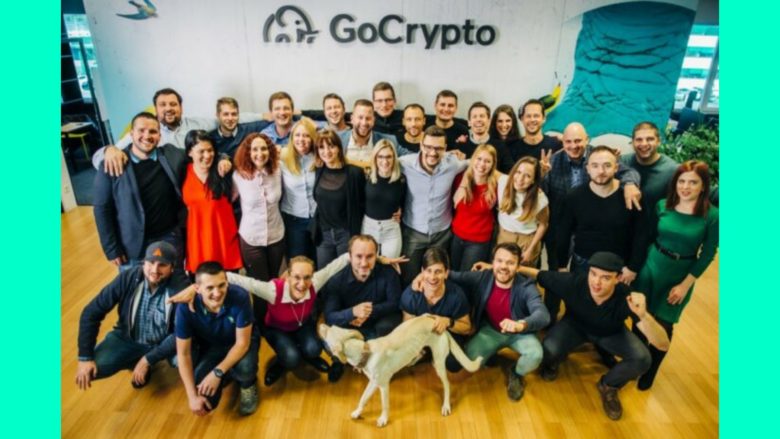 For a long time cryptocurrencies have been a source of mainstream enthusiasm in the fintech world. According to data, the cumulative market capitalization of cryptocurrencies increased by nearly 300 percent in 2020, as digital money became a popular investment tool. While the trend is not something new, the emerging startups from Central and Eastern Europe are certainly bringing some ingenious products to the market. Today, we are going to tell you about Eligma.
In its latest investment round made through Bitcoin.com, the Slovenian cryptocurrency startup raised €4m from the bitcoin evangelist and angel investor Roger Ver and boosted its total valuation at €50m. Eligma and Bitcoin.com share the goal of making cryptocurrencies mainstream and disrupting the world of payments with the latest digital advancements. According to Eligma, its all-in-one crypto solution has the potential to disrupt the world of payments, by not only allowing shoppers to use various contactless payment methods but also to enable merchants to benefit from the smooth sales process. 
What is the solution of Eligma and what value does it bring to its users? 
In a nutshell, Eligma creates payment infrastructures that enable local and online stores to accept cryptocurrency payments instantly though its GoCrypto network. By using blockchain technology, the Go Crypto platform establishes communication standards for crypto payment networks and commercializes the use of crypto payments with its unified payment protocols. The platform puts merchants at ease as it allows them to accept crypto payments without changing their business models. Eligma also operates a cryptocurrency wallet called Elly, which enables users to send and receive crypto payments through the app and exchange money with other users with crypto wallets.  
How does Eligma's solution work? 
The GoCrypto platform of Eligma generates a QR code, which can be scanned with the cryptocurrency wallets of buyers. When the transaction is confirmed, the merchants receive the amount of the settlements exchanged in their local currency. 
What is the utility of the GoCrypto token? 
The GoCrypto (GoC) token that Eligma has developed is used for payments on the GoCrypto infrastructure and it aims to connect merchants, cashier systems, crypto users and crypto wallets around the world. The GoC can be used by the users of the Elly app to shop at local and online stores and even receive a token back reward after their purchase. In order to improve the utility of the GoC token, Eligma aims to integrate it with as many B2B processes, merchant settlements and other loyalty programs as possible. 
What traction has the startup achieved? 
Since its start in 2017, Eligma has managed to connect its platform with the largest payment processors and secure many partnerships, and that allows it to process any card, digital, and crypto payment. Its GoCrypto platform is operational on more than 60k locations in 64 countries and has more than 150m users. Moreover, in order to bring crypto payments into mainstream, Eligma has developed and distributed free point-of-sale Web POS software, which is accessible through browsers, integrated POS that supports traditional ERP softwares, as well as Plug-in POS –  suitable for online stores. Another notable achievement for Eligma is its participation in the Slovenian Bitcoin City Project, which is the first commercial complex that hosts a business and shopping ecosystem based on developing and integrating AI, blockchain and cryptocurrency solutions. Eligma's point-of-sale systems as well as its Elly crypto wallet are used in many of the retail stores in the park. 
Who are the other investors of Eligma? 
Up until now, the company has had a total of 4 investment rounds with leading investors as Bitcoin.com and Pangea Blockchain Fund, which is a Swiss-based fund offering intellectual and financial capital to international early-stage blockchain companies.
What does the future hold for Eligma? 
The vision of the company is to become a global enabler of seamless and secure crypto payments and to positively influence the way people perceive value. Their goal is to transform the payment experience in offline retail and eliminate the need of payment hardware in the stores. "With the ability to process any kind of payment, we can now also start setting up a tokenomics model that is not only connected to crypto payments, but also to various traditional payments, except cash. We are keeping our mission alive now more than ever by putting crypto payments on par with traditional card payments," shares in a press release the team of Eligma.