Endeavor's Dare to Scale: Best Accelerator Program in Bulgaria According to CESA Awards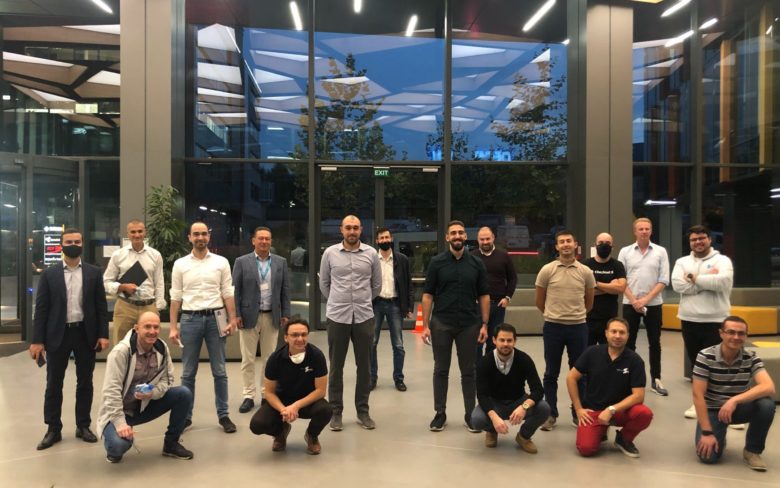 What do entrepreneurs want for Christmas (and after)? Some of their superpowers include the capacity to catch the wave of a current trend and envision how it could help them grow their business. But in the long run, when the momentum is over, entrepreneurs need a solid strategy, a specific set of skills, an active network of partners, and potential clients. The Bulgarian office of Endeavor, the leading global organization that supports high-impact entrepreneurs, has packed the knowledge for all of the above in its growth program Dare to Scale and served it to 12 high-potential companies from various industries and regions in Bulgaria and North Macedonia. Looking at revenue numbers, this year's participants have marked double-digit growth even in the current challenging economic climate. 
Dare to Scale is designed to be the guiding star for ambitious business adventurers. It is aimed at entrepreneurs and businesses that have already passed the early stages of their development and are on the cusp of expanding their activities. The four-month intensive journey features six group workshops and over 60 mentorship sessions and introductions led by been-there-done-that leaders such as Lyubomir Minchev – founder & CEO of Telelink, Vassil Terziev – Partner at Eleven Ventures, Kalin Radev –  founder and CEO of Software Group.
Recognition from the ecosystem
This year, Endeavour's growth program was recognized as the Best Accelerator Program in Bulgaria at the Central European Startup Awards  (CESA) 2020 for a second consecutive year. The awards span 13 countries, and as of today, are the region's biggest no-pitch, no-conference startup festival.  
Furthermore, Dare to Scale has been affirmed by the entire entrepreneurship ecosystem – investors contacted some of the trained companies right after the closing event with specific proposals for their potential collaborations. 
"We are proud that the Dare to Scale program is recognized by growing companies as a successful tool to scale their business, opening many doors – in terms of knowledge, skills, and contacts. We are glad that this year there are participants not only from different cities in Bulgaria but also from southeast Europe. An example is Infinite Solutions from Skopje, North Macedonia. Our ambition next year is to establish Dare to Scale as a leading program of early growth stage at a regional level," Momchil Vassilev, Managing Director of Endeavor Bulgaria said. 
Partnerships born
In Momchil Vassilev's and the rest of the Endeavor team's view, for an ecosystem to develop, its individual parts must work together and be interconnected. This is also why one of the main criteria in the entrepreneurs' selection process for the program is their personal qualities. Give back mentality, readiness for sharing knowledge and experience, mutual trust, openness to cooperation  – these are some of the main pillars of Dare to Scale's culture and, accordingly, the expected attitude from the participants. 
As a result, the principles of the programs have become a solid foundation for surprising collaborations and practical partnerships. For example, Skapto Burger, which positions itself as a company constantly looking for new taste combinations, and Trastena, the leading producer of fruit wines in Bulgaria, were introduced to each other after the second Dare to Scale edition. Consequently, the two companies started collaborating and formed a successful long-term partnership, for example by introducing a combo menu of raspberry wine and fries. 
Another example of generated synergy in the framework of Dare to Scale is the story of Out2Bound, the sales development agency, helping technology companies generate B2B leads and access new markets. "Out2Bound is planning on entering the Romanian market. Thanks to our mentors, we were introduced to the right representatives of the Bucharest tech startup ecosystem, who are already helping us with the go-to-market strategy, they agreed to be our local ambassadors and help us with the networking. Additionally, the program itself has generated for us new clients in Bulgaria," shares Zdravko Zdravkov, Head of Business Development & Partner at Out2Bound.
Demo Day 2020
A few days before Christmas, Dare to Scale marked its finals with a challenge, a reality-check as to who was best prepared to put into practice what they have learnt. Demo Day was held online on December 15, 2020, with over 100 people and themed cocktails delivered to each participant. The event has as its host the vibrant Alexander Kadiev. The participants were given the opportunity to give a four-minute presentation on their business to a five-member jury composed of established names, including:
Petya Dimitrova, Executive Director and Chairman of the Management Board of Postbank

Kalin Radev, founder and CEO of Software Group

Boyko Takov, Executive Director of BSMEPA

Zornitsa Chugreeva, co-founder of BGmenu (acquired by Takeaway.com)

Deyan Vitanov, serial entrepreneur and co-founder of Chobolabs
The presentation of the 12 companies was attended by business leaders, mentors, and investors from the Endeavor network. Each company was evaluated by the jury on the basis of business expansion potential, growth strategy, and presentation skills, in which three companies were awarded the highest marks:
Checkout X, founder – Ruslan Leteyski
Trastena wines, founders – Olya Antonova, Boris Georgiev
Develiot, founders – Miroslav Gechev, Venelin Garbov
"The biggest learning experience for us was the ability to think strategically and long term. We managed to zoom-out from our day-to-day activities and make a long-term action plan. Our next goal is to expand our business to new markets and continue growing," says Ruslan Leteyski, CEO at Checkout X. Featured on the cover of Forbes magazine – 30 under 30, Ruslan is the founder of Checkout X – a platform for checkouts, which aims to help small businesses sell more so that they can compete with giants like Amazon, by delivering a rival user experience. 
Within the program, Endeavor has contacted  Checkout X with venture funds in the Silicon Valley. Besides a strategic introduction to key stakeholders, Dare to Scale mentors have trained and guided the entrepreneurs through topics like how to build an organizational culture, how to be prepared for entering a new market, or to ensure conditions for smooth integration between the different departments.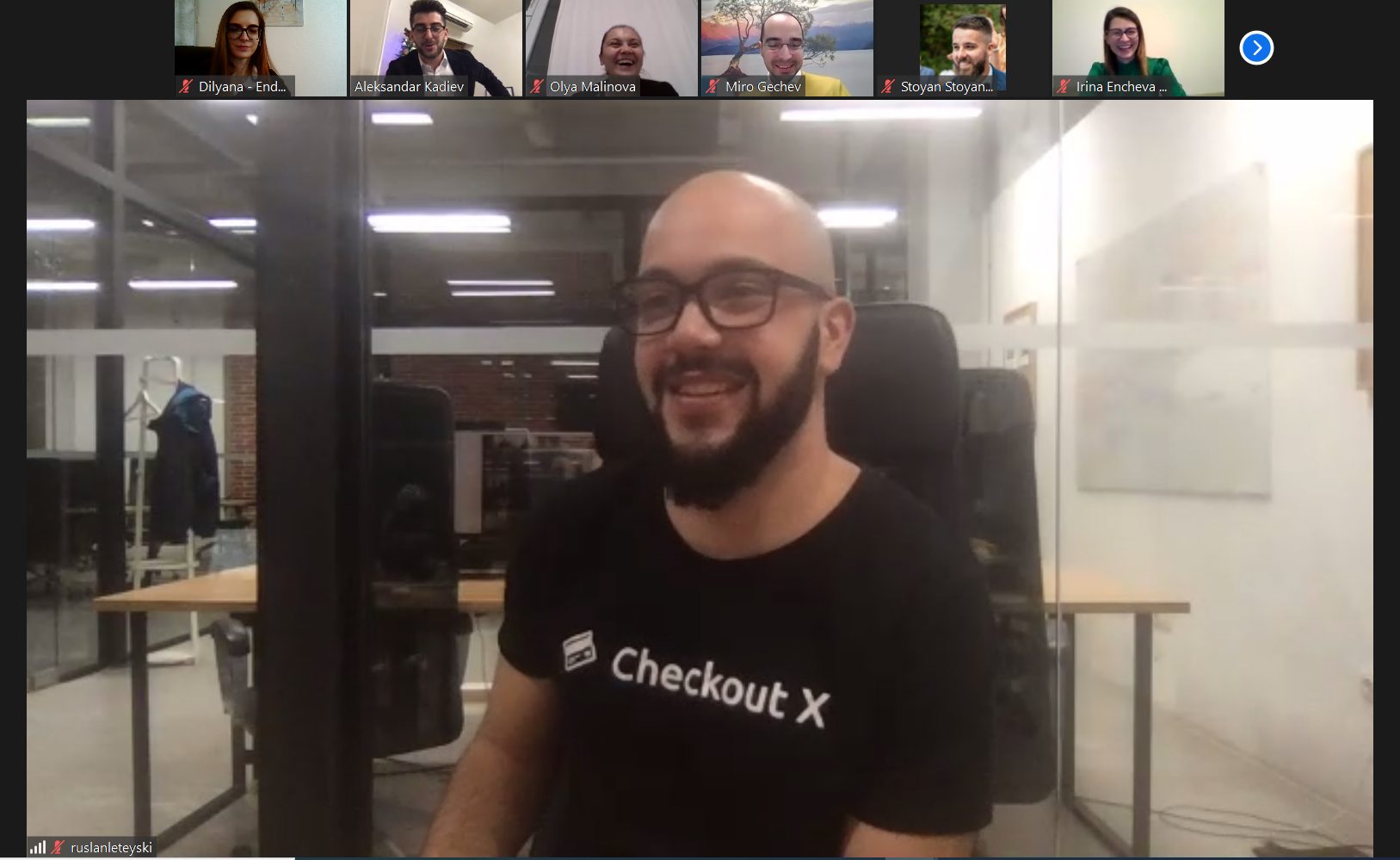 The only accelerator program in the region that features capital investment
The winners at Dare to Scale will receive additional individual mentoring sessions with business leaders from the Endeavor network, media coverage in leading business media, and an invitation to the annual meeting of selected entrepreneurs, mentors, and the Endeavor Board. 
Yet, the interesting part is that there is a capital element that few accelerator programs offer – investment to grow the business. In addition to the prizes provided by Endeavor, two of the companies received awards from the capital partner F27, a digital transformation company, which creates new FinTech products and services and accelerates their implementation and execution. RPA Consulting, a company developing optimization solutions and robotic business process automation (RPA), won first place. Initially, the prize had been an investment of € 100,000 , but it was eventually raised to € 200,000  following the presentations delivered at the Demo Day. This defines Dare to Scale as the only accelerator program in the region that provides capital investment. Checkout X received another major recognition by coming 2nd in the F27 ranking and resultantly will participate in a 6-month business development F27 program.
Participants in Dare to Scale 2020
Abilitics  is a company that developed a chatbot – Skilly, which trains employees in soft skills. In March 2020 the company adapted Skilly to keep Sofia's citizens informed about the COVID-19 developments. 
ApiHawk is a software company specialized in the automation of the service providing industry. Flagship product: cloud billing & automation for hosters, telecoms, and domainers. 
Ardes is one of the biggest retail stores in Bulgaria, offering computers, electronics, office technologies, and technical support and maintenance. 
Checkout X is a software tool that multiplies retailers' profits by introducing a better-converting, mobile-ready checkout process, seamless payments, and post-purchase upsells. 
Develiot is an IoT company, providing data sensing industrial-grade devices to measure air quality in urban areas, track water loss and consumption in cities, and monitor water resources at any scale. 
Infinite Solutions is a Microsoft Dynamics D365, Azure, and .Net partner, with a highly skilled Microsoft Certified Team of project managers, consultants, developers working on large scale projects with 1000+ users. 
Inox is a company with over 20 years of experience in steel product manufacturing, offering a wide variety of engineering services. 
iuvo is an EU investment marketplace that provides a link between investors and loan originators focusing on high returns, safety, reliability, and personalized customer experience. 
Out2Bound develops and executes outbound sales development strategies on behalf of technology companies to enrich their sales pipelines and start conversations with potential new clients. 
RPA Consulting is a company that develops optimization solutions and robotic business process automation (RPA). The range of services that the company offers, covers the entire spectrum of building and proper management of processes in today's business environment. 
SEOMAX is a performance-driven full-service digital agency. The company specializes in online advertising, PPC, SEO, and web development. 
Trastena produces fruit wines, including the company's signature raspberry wine. The company is among the pioneers on the market and is one of the fastest-growing wine brands in Bulgaria.