Sponsored Content
Enspired: Viennese startup offering power trading as a service with passion for sustainability seeks employees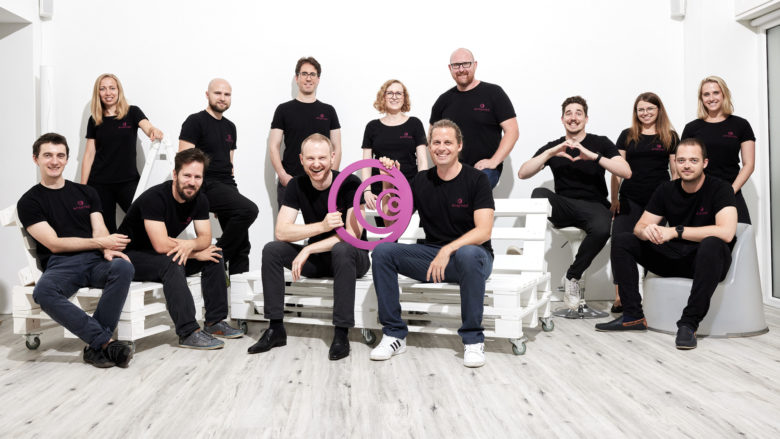 Renewable energies, the reduction of CO2-emissions, a boom in recycling and the switch to electromobility – the topic of sustainability is on everyone's minds at the moment. Austria's startup scene is playing a pioneering role here with its innovative concepts – and the Viennese company enspired is right at the forefront. Using artificial intelligence, the startup enables providers of clean energy to profit from their flexibility on the intraday market. This helps them to optimally market energy from wind power or solar plants as well as improve their efficiency. Now enspired is expanding its team and looking for talent in different areas who are as passionate about sustainability as they are.
Enspired is looking for motivated professionals
Professionals from different fields have every reason to choose enspired as their employer. The startup is not only sustainable and offers employees many benefits. Workers can also participate in a real technology of the future. The young company's self-built trading platform powered by AI can execute thousands of trades within milliseconds, using huge amounts of data in real time. This not only helps asset owners in maximizing their profits, but also helps keeping the power grid stable.
Employees at enspired have the opportunity to work with a highly motivated team that excels in equality and inventiveness. "Every single person in this company is a genius in their field, and I say that humbly. Innovation is relentlessly driven, there are no politics, no fragile egos. There is only the pure joy of developing innovative systems. Sometimes I have the feeling that we are steering the Santa Maria to discover the new world. There are no limits," says Stefan Politakis, Software Engineer at enspired.
Champion of sustainability
Just how promising enspired is as a startup and as a champion of sustainability was demonstrated in May, when the young company won Austria's largest startup competition, the #glaubandich Challenge, and was awarded the title "Startup of the Year 2021". But enspired also has high standards as an employer and wants to be an ideal workplace for motivated professionals.
"The business idea of enspired, the team of experts and the opportunity to start from scratch – who can say no to that? I immensely enjoy building a work environment that people love! I love challenges and want to grow a business through excellent service. All of this happens at enspired, and I wake up every day with a job I love," says Cornelia Habetler, Chief Financial Officer of enspired, summing up the young company's appeal as an employer.
Many benefits for employees
Enspired has many exciting roles to offer. Employees can do their part in the implementation of a new, cutting-edge power trading platform powered by artificial intelligence. They can also enjoy a variety of workplace benefits, as the startup is a highly modern employer that places a top priority on new concepts for work as well as fairness. For example, enspired offers flexible working hours and remote work, 30 days of vacation per year, as well as comprehensive support for further training and relocation.
Employees also have a free choice of cell phone and operating system. The company also offers an important benefit on the way to work in the form of a free Wiener Linien annual travel pass for the Vienna core zone. In addition, enspired's headquarters are well connected with the U6 subway line being in the immediate vicinity. The startup also does a lot at the enspired location to create a pleasant and productive atmosphere. Employees can expect lunch, fruit, Fairtrade coffee and tea for free. Likewise, there are regular events and celebrations, as well as the obligatory tournament football table.
Equality is writ large
Enspired is a true pioneer when it comes to promoting sustainable electricity. Suppliers of wind and solar energy can operate much more economically thanks to the startup's algorithm, which in turn enables more and more customers to reduce their CO2-emissions. This spirit of sustainability is also strongly represented in the enspired-team. The young company helps employees to compensate their private CO2-footprint.
Equality in the workplace is also particularly close to enspired's heart. Whether male, female or diverse – all qualified applicants are considered at the young company. All of these factors make enspired an ideal place to work for talented employees who are passionate about sustainability. Interested parties can view the job opportunities here.
Enspired is looking for professionals in the following areas:
Web Developer
Reinforcement Learning Specialist
Chief Growth Officer
Accounting Expert
Recruiting Expert
Senior HR Operations Expert
Event Expert
Augmented Trading Specialist
Data Scientist
Senior Software Engineer