CRYPTO
EU plans hard limits for crypto projects and companies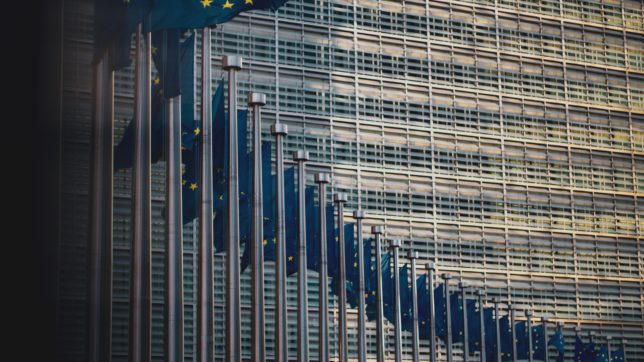 A year ago, the big haggling over new rules for the crypto market in the EU started. With MiCA (Markets in Crypto Assets) as part of the digital finance strategy, in the future, it is intended to regulate what crypto companies and projects in the European Union are allowed to release, what they need approval for, and what does not work at all. Now the EU Commission has also agreed that there should be a sandbox for Distributed Ledger Technology (DLT), which includes blockchain and thus most of the crypto applications.
The EU Commission, which will negotiate the MiCA and the new DLT rules as part of the digital finance package in a trialogue with the EU Parliament and the European Council, aims to strike the balance between promoting innovation and the introduction of new financial technologies and an adequate level of consumer and investor protection.
The Digital Euro – an Alternative to Cryptos and What Else You Need to Know?
Limit value €6 billion
So that innovations in the crypto area are not completely stalled, there should be temporary exceptions. This should allow the financial sector to try out the relatively new technology. Participants in the DLT market should be exempt from the rules for volumes up to:
Shares: EUR 500 million
Bonds: EUR 1 billion
Corporate bonds: EUR 200 million
Units of collective investment undertakings (UCITS): EUR 500 million
What exactly is this, is going to be the subject of many deliberations by lawyers and company bosses in the future. For example, it is conceivable that companies can issue security tokens with a volume of up to €500 million relatively freely or that crowdfunding via crypto-assets can also take place in the same area.
Another important planned key figure is the following: "DLT operators can only allow new financial instruments until their total market value reaches €6 billion," says a document from the EU Parliament  Six billion sounds like a lot, but it can be reached quickly. There are currently around 35 different crypto networks – from Bitcoin to Solana, Axie Infinity down to Cosmos – that have a larger market capitalization. All of them should now be admitted according to the paper.
EU Commission wants to illegalize anonymous crypto wallets
"DLT can bring a number of potential benefits to the provision of financial services. These include lower complexity, faster end-to-end processing, higher network resilience, and lower operational and financial risk. The agreement on the DLT pilot scheme should help promote the development of successful DLT projects in the EU. At the same time, we have managed to put in sufficient security measures to safeguard financial stability, market integrity and a level playing field, "said the lead MEP Johan Van Overtveldt.