POLICY
EU: The "right to repair" should apply to software and hardware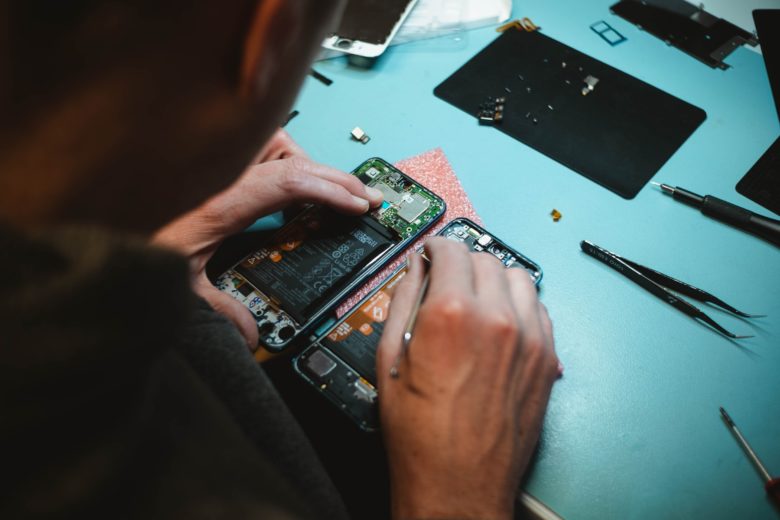 Repairing instead of throwing away: A repair bonus is now to come to Europe as the EU Parliament has adopted a proposal for a "right to repair" with an overwhelming majority (509 against 3 votes and 13 abstentions). This should not only simplify how devices can be repaired, but also take into account the entire product life cycle, including product design, basic ethical principles of production, standardization, consumer information, labeling of repairability, and public procurement.
From small producers of devices to big tech giants and even software creators – all should design their products to last longer, be safely repairable, and have parts easily accessible and removable. This is still not the case with many smartphones or notebooks today. Overall, the following points are provided:
Incentives for consumers to

prefer a repair to an exchange

, e.g. extended guarantees or a replacement device for the duration of the repair.

harmonized 

rules for consumer information

, which include details of repair ratings, estimated lifespan, replacement parts, repair services, and the period during which software updates are available.

possible intelligent means of 

identification such as QR codes

or digital product passports.

possible joint 

liability mechanism between manufacturers and sellers

in case of non-conformity of the product.

Durability and repair requirements in a future 

Ecodesign Directive.
In order to enforce the right to repair, there should also be severe penalties in the EU. "Practices which unduly constrain the right to repair or lead to obsolescence could be considered as "unfair commercial practices" and banned under EU law," the European Parliament said.
Software also affected
No good hardware without the appropriate software: This also applies to repairs. And so the EU Parliament wants the new law to apply to software as well. "Concerning digital devices, MEPs argue that software updates should be reversible and not lead to diminished performance of, for example, smartphones. They should be made available for a minimum period of time, and consumers should be fully informed at the time of purchase on the availability of updates," adds the EU Parlament.
In the recent past, Apple, among others, has seen that software updates can have a negative impact on the performance and battery life of iPhones. And anyone who has ever tried to install an older iOS version on their iPhone knows how complicated it is. The forthcoming right to repair should now regulate this precisely.
EU Commission joins
Now it's Brussels' turn. Following the vote of the EU Parliament, the Commission announced that it will present a proposal to amend the Trade in Goods Directive in the third quarter of 2022 and that it is considering a separate legal act on the right to repair.