Face of the Week
Sasha Bezuhanova has Entered the Board of European Institute of Innovation & Technology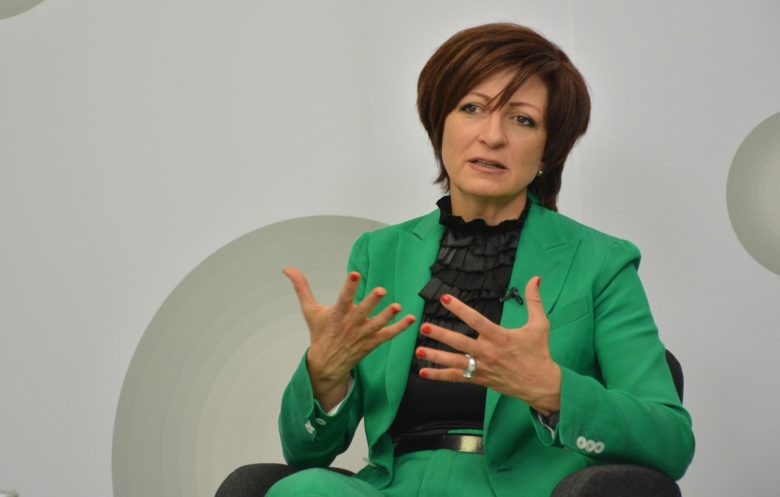 Since the beginning of 2018 six new board members of the European Institute of Innovation & Technology (EIT) have been appointed directly from the European Commission. All of them are women and four come from Central and Eastern Europe. Sasha Bezuhanova, local angel investor, a former senior executive at HP and co-founder of non-governmental organization MOVE.BG is the first Bulgarian board member in EIT.
What does it mean
EIT is an independent body of the European Union that was established in 2008 with the idea to bring together universities, research labs and business together in order to boost knowledge and tech transfer and to develop new products and services. The results are new companies with high-growth potential and a new trained  generation of entrepreneurs.
The institute has an important role in shaping the European innovation agenda and works closely with finding vehicles such as Horizon 2020.
The governing board, which Sasha Bezuhanova has entered, plays the role of strategic leadership. The operational activities are executed by EIT Headquarters or Communities (groups of companies and academia formed around specific topics).
Bulgarian and other CEE members in the board are aware  that the design of future policies and support programs for entrepreneurship and innovation in Europe will also take into account local specifics of the region. On the other hand, it means that EU-level opportunities for companies from the region will be known and accordingly communicated.
The Bulgarian connection
"I'm entering the board with the motivation to strengthen the connection between EIT and Bulgaria. So far, the country hasn't participated in the initiatives of the Institute which has a very important role in shaping Europe's innovation", Bezuhanova explained. She has been  appointed for a four-year non-renewable term of office after intense selection process of several months.
Sasha Bezuhanova was a senior manager at HP for over 15 years, when she decided to quit her business career in 2013 and devoted herself to supporting social prosperity in Bulgaria.  She founded MOVE.BG – a think&do tank for sustainable solutions for the state, economy and society and three years later started EDIT.BG – an open network initiative for digital innovation. Bezuhanova is also Chair of the Board of the Bulgarian Centre of Women in Technologies and was named Digital Woman of Europe for 2013.
Face of the Week is where we tell you stories about personal achievements with broader impact.