СЕО
Fear of a drop in traffic? How Google really handles AI-generated content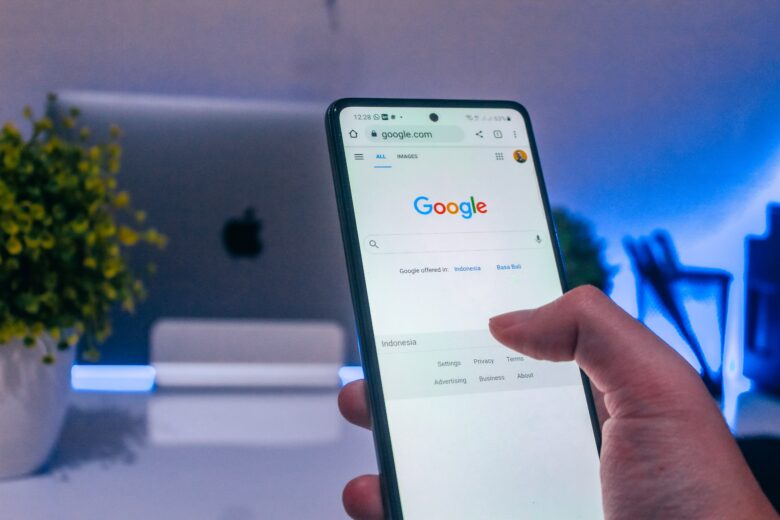 They are gradually being put into place and are showing the first effects: AI systems that create online content. And, as already reported in an online forum, this also has an impact on Google search results and how online articles are ranked there. Various website operators claim to have observed that their own pages were overtaken by other websites that were obviously filled with AI-generated content. This is certainly upsetting to those who have invested a lot of time, money, and effort in the content and now feel overtaken by automatically generated texts.
Generally helpful
Does Google now also allow automatically generated content into the very important search results? As Barry Schwartz of Search Engine Roundtable, where he specializes in SEO matters, noticed, Google dropped the "written by people" annotation from its so-called "helpful content system" after its latest search algorithm update. Now it just says:
"Google Search's helpful content system generates a signal used by our automated ranking systems to better ensure people see original, helpful content created for people in search results."
In English-speaking countries this is now interpreted in such a way that online content no longer necessarily has to be written by humans in order to land high in the search results – the main thing is that it is helpful for the searchers.
Google doesn't recognize all AI content
In any case, it will be very exciting to see how Google deals with content generated by ChatGPT and other AI systems in the future. What caused a stir, for example, was the fact that when you searched for "Tiananmen square," an obvious AI-generated image of the historical event was displayed relatively high up: It depicted a fake – a selfie of the famous "Tank Man," who took himself out of protest opposed the advancing tanks of the Chinese regime. Of course, in 1989, the year of the Tiananmen massacre, the man didn't take a selfie.
But tech news site 404 Media managed to get the AI ​​image to the first page of image results on Google through SEO. Google claims to have removed the image, but a quick test shows it is still there. "Given the scale of the open web, however, it's possible that our systems might not always select the best images regardless of how those images are produced, AI-generated or not. In this case, we took action to remove the image from the Search feature, as our policies for this feature don't allow inaccurate content on public interest topics like this," Google said in a statement to 404 Media about the matter.

This example also shows that Google does not automatically penalize AI content or cannot always recognize that it is AI-generated content. As reported, OpenAI also discontinued its own AI detection tool because it could not properly detect the content created by GPT models.
AI is an "important tool" for Google to create "great content"
In any case, Google has been clear since February 2023 that, under certain conditions, AI content is not a problem for the search engine, which sends so much traffic to websites. "Google's ranking systems reward original, high-quality content that is characterized by experience, expertise and trustworthiness – E‑E‑A‑T (Experience, Expertise, Authoritativeness, Trustworthiness) for short," says a Google search guide to AI-generated content. "Our focus is on the quality of content and not how it is produced. This has enabled us to deliver reliable, high-quality search results for years."
It is not only since ChatGPT that automation including AI for generating content "with the main purpose of manipulating the ranking in the search results" has been penalized in terms of spam guidelines. But this is not a rejection of AI content in general. Not all automation, including AI generation, is spam. "Automation has long been used to create useful content such as sports scores, weather forecasts and transcripts. "AI offers new ways to express yourself and be creative and is an important tool that helps users create great content for the web," says Google.
The keyword that Google gives to those responsible for website content is user orientation. You should pay attention to "high-quality, user-oriented original content that has the E‑E‑A‑T properties" – and then you can let the AI ​​help create this content. More information can be found here.