Acceleration
From 40 Enrolled Founders To Nine Pre-Seed Startups: The 5th Cohort Of FI Sofia Graduates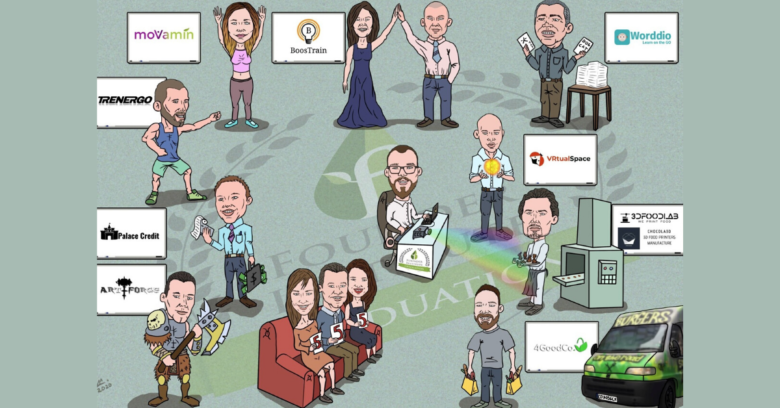 After four months of hard work and going from idea validation through customer development to incorporation, ten founders made it to the finish line of the latest 5th season of Founder Institute (FI) Sofia. On Tuesday night, they celebrated this achievement by pitching one more time at Work & Share, in front of FI directors, mentors, and potential investors. 
The majority of the newly-formed ventures are in the prototype-MVP phase and will be looking to launch their products and attract funding in the next few months. "We offer many opportunities to the founders who demonstrate traction – some will be connected to relevant investors from our network in Silicon Valley and all over the world, others may be backed by the FI director Milen Ivanov who is also an angel investor, along with the CEO Angels Club, third may go through FI's Funding Lab that gives you extra preparation for fundraising," commented Bozhidar Georgiev, director at Founder Institute Sofia.
The New Faces Of The Sofia Startup Scene
At the beginning of Tuesday night Demo Day, Founder Institute also presented its new mission – "80% of new alumni working on a business with a mission that positively impacts the world by 2030."
The 2020 graduate that seems to reflect this aspiration most closely is 4GoodCo., an anti-food-waste company that's building an online marketplace where food businesses (restaurants, supermarkets, etc.) would be able to sell expire-soon meals to end customers at a discounted price.
"With 4GoodCo., we are going to have less organic waste at the landfill, increased revenues for the businesses, and more affordable food for households. The size of the market opportunity for our solution is also tremendous – every year we, the humans of the Planet Earth, produce and throw away food that has a shelf value of about $1 trillion," said Ivan Ivanov, co-founder of 4GoodCo. and a food truck owner who has experienced first-hand the problem of having to quickly dispose unsold items.
Another FI startup founder who is trying to solve his own problem is Ivan Germanov, a fitness trainer turned entrepreneur. He is working on TrenerGo, an app that should help group fitness trainers with several big pain points, including inefficient client communication and the lack of training data. 
We also saw one venture that has been around for a few years and is more at the seed stage right now – Worddio, a language learning app with nearly 50k installs, a team of six, and about 450 paying users. 
A number of other interesting projects graduated as well  – Palace Credit, a mortgage loan platform for freelancers and entrepreneurs; BoosTrain, a marketplace that connects technical training providers with manufacturing companies; Movamin, a gamified solution to inspire employees to move more, reducing the negative impact of sitting all day at the office;  ArtForge, a new game studio developing fighting game that promotes logical team thinking; VRtual Space, a company to enhance catalog marketing with web augmented reality; and Chocola3D, manufacturer of food 3D printers. It remains to be seen, whether any of them can actually make it in the real startup world.