Interview
Giacomo Volpi: People And Mindset Are Much More Important Than Technology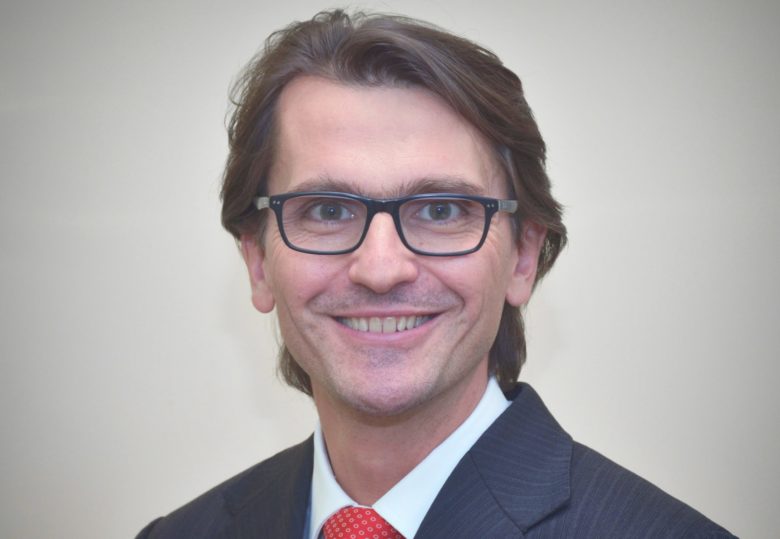 On February 27th, during the third edition of the Annual FinTech & InsureTech Summit, we had the opportunity to have a conversation with Giacomo Volpi, Head of Retail Banking at UniCredit Bulbank. We discussed a number of topics, including the role of technology in retail banking, the importance of mindset, the new products on the roadmap for UniCredit Bulbank and last but not least how local fintech startups can work with the bank.
Trending Topics: What's your role in UniCredit Bulbank?
Giacomo Volpi: I've been in Bulgaria for four years now. I am responsible for retail banking operations, which involves all services we render to individual clients and small businesses, including customer service at branches, but also online and mobile banking.
Why did you decide to move to Bulgaria?
I have worked abroad two-thirds of my professional experience, being in France, Ukraine and now Bulgaria. I enjoy seeing different places and cultures, being part of new teams. This is an opportunity that UniCredit being a pan-European group gave me and I really appreciate it.
Moreover, I really enjoy Eastern Europe. It's a very dynamic, full of energy place where things are often happening much faster than in other parts of the world.  People here are eager to take new responsibilities and to accept new challenges.
In your opinion, how's technology shaping the future of retail banking in Eastern Europe?
Technology indeed changes how clients interact with the bank. But this is a continuous evolution, not a revolution. It always takes time for people to adapt to new things. We do see a strong trend for people services to go digital but in reality, for many products and services the client still wants to talk to a person – say, when you want to make an investment decision on your savings or you are thinking about buying a house – you wouldn't rely solely on a mobile app but on a conversation with an expert. So, we are investing a lot in training and increasing the knowledge of front-office employees.
We do have a strong focus on digital and plan to deliver many new mobile banking experiences to our customers but at the same time, we have the same strong focus on growing the expertise of our people to that they are always aligned with growing customer needs.
How do you deal with the slow and incremental organizational mindset that prohibits innovation in many large corporations?
To me, the rotation of people is very important. At UniCredit, we encourage people to rotate to be able to learn and better serve clients. If people stay in the same job for too long, they become less inclined to innovate and change. Moving around and seeing new things usually also motivates you to reinvent yourself as a professional.
Besides mindset, what other challenges do you face as a bank going through digital transformation?
I would say technology it's absolutely a challenge. Later this year we are planning to further update the platform behind our mobile banking to be even more flexible and bring live new functionalities much faster.
In any case, this is a continuous and never stopping process. To me, a clear mindset and people are much more important. Because you make changes exactly thanks to the mindset of the people.
Does UniCredit Bulbank have an innovation strategy? How do you decide what new products and services to pursue?
The main driver for is: "What can we deliver to the client that is simple to use, easy to deal with?"
For example, when we were developing our mobile banking system one of the biggest questions was which product we should digitalize besides transactional banking services.
We are a bank with 1.1m active customers so obviously we had to start with the easiest services to be standardized and those that will have the highest market penetration rate. There is no point in adding something that will be used by just 1% of the population, at least not at the beginning.
We do believe that intuitiveness is key: clients have to be able to use digital services by themselves and achieve their tasks with only a few clicks.
What new products should we expect from Unicredit Bulbank this year?
Well, the big thing that's already live is that you can remotely sign contracts in your mobile banking without the need to go to a physical branch. Yesterday I bought an investment product  (our saving plan) for myself: I did it by talking to a remote relationship manager working in the call center and signing the contract on UniCredit Bulbank mobile app. It is also possible to sign contracts about overdrafts and credit cards in the mobile banking.
In a few months, we will also launch mobile payments for Android, similar to the Apple Pay offering we already have. We are planning also other innovations and we will announce them soon.
What are the success metrics for these and any new products you launch?
Today, one-third of our customer base is active on UniCredit Bulbank's mobile app. For us active means that the client uses the app at least once every month. So, our goal is to double this penetration rate and ultimately make almost all of our clients also active digital customers.
We also measure how all the functionalities we launch are being used. For example, in the last two years, the number of utility bills paid by our customers on our mobile app was tripled: our customers find it simple to pay their monthly utility bills with literally only 3 clicks.
How can startups work with you?
We are searching proactively the fintech companies that can help to improve our customers' service and at the same time many startups in Bulgaria today come to us. Then, it's our job to select the top priority projects. It is not effective to run simultaneously 10 significant different projects at the same time. UniCredit Bulbank is focusing on the key ones we think will deliver the maximum value for our customers: for example, we are already working with EvroTrust for the remote signing of contracts.
One area where we want to collaborate with partners is easy money transfer via a digital solution from person to person. Today when two people are clients of two different banks, it's still not simple to send money to each other through their phones.
Any plans to invest in local fintech startups in the future? Or launch an accelerator?
We did several investments in local startup companies in the past, some of them related to banking services. But we don't see it a must to invest directly in companies or launch accelerators. We want to collaborate with any fintech startup that can contribute to serving our customers better and we will continue to scout for the best ideas on the market