SPACE
Greece cooperates with Amazon to establish local space hub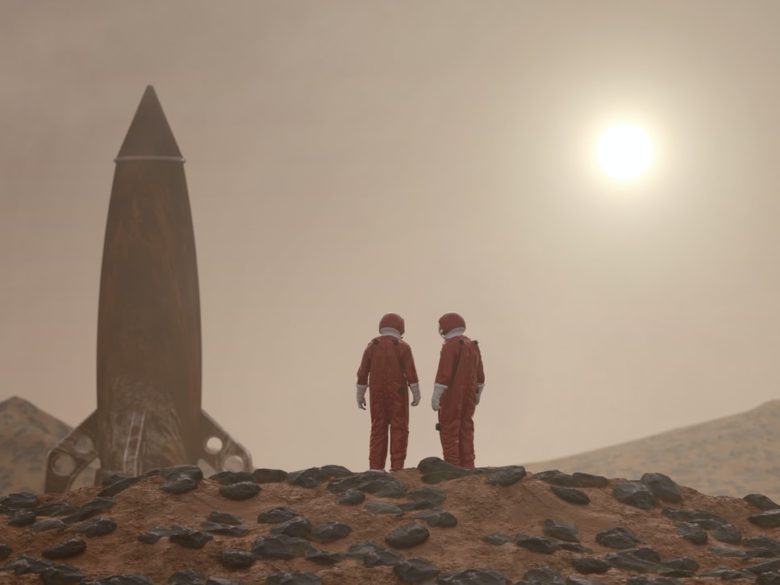 On August 2nd, the Greek government announced they signed a Statement of Strategic Intent with Amazon Web Services (AWS) for the establishment of an innovative Space Hub in Greece.
The government of Greece's Hellenic Ministry of Digital Governance and the Ministry of Development and Investment partner with the American tech giant in order to enforce the digital transformation of Greece and create a sustainable and competitive environment for future development. Greece already has established practices and experience in the fields of earth observation and aerospace technologies as a member of the European Space Agency (ESA).
Two small steps for a man, one giant leap for Greece
As part of the Statement of Strategic Intent, the Greek government and AWS have set clear frameworks for collaboration, focusing on two main steps to ensure a sustainable and innovative space hub. The two key initiatives include:
The Greece/AWS Space Collaboration for the Economy & Development


Within this initiative, the Greek authorities and AWS would focus on building up the basis of the Greek aerospace community by preparing programs for growth, education, and training of professionals in the field and supporting local space startups and innovative projects by providing them access to AWS Activate, the entrepreneurial program of Amazon. This would be a major opportunity for local founders and young professionals with an interest in the space industry to get in contact with accelerators, angel investors, and venture capital firms around the world. The initiative will also provide access to "more than 500 free, on-demand courses, interactive labs, and virtual training sessions through AWS Training and Certification", reported Geospatial World.

The AWS Open Data Sponsorship Program


The second initiative outlined by AWS and the Greek government revolves around enabling Greek space data professionals to use the Registry of Open Data of AWS and use all space-related data Amazon has. This could become a major advantage for the Greek researchers from the space community, considering the broad interest Amazon boss Jeff Bezos has in terms of space travel, who recently launched his "New Shepard " rocket into space.
"This agreement builds on our existing commitment to support Greece's growing digital economy," said Cameron Brooks, director of the Public Sector, Europe, at AWS.