EVENT || 04.10.2023
How to Web Conference 2023: The biggest startup and innovation event in Eastern Europe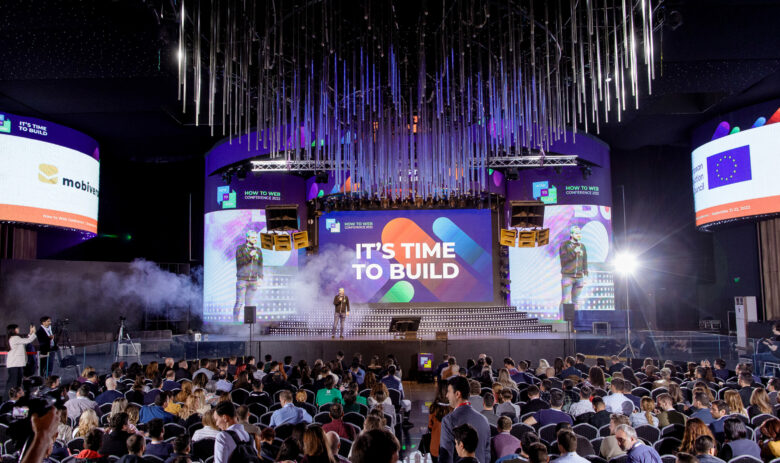 How to Web Conference 2023, the biggest startup and innovation event in Eastern Europe, is set to take place on October 4-5 in Bucharest, Romania. This year's conference aims to bring together over 2,500 attendees, featuring more than 60 top-expert speakers, 350 startups, 150 investors, and dedicated experiences for teams, entrepreneurs, and investors.
Under the motto "Keep Building", which serves as a call to action for individuals in the startup and tech industry to continue driving innovation and resilience, the How to Web Conference aims to create learning and networking opportunities to empower innovative minds across Eastern Europe. Launched back in 2009, How to Web is one of the earliest influential European startup conferences, accelerating the adoption of startup culture and innovation in Eastern Europe and Romania.
Bogdan Iordache, Founder of How To Web: The New Normal For Startups and Conferences
A multifaceted conference experience
The How to Web Conference 2023 will offer a multifaceted experience across four stages:
Build & Grow Stage
Community Stage
Q&A Stage
Startup Stage
Attendees will have the opportunity to gain insights from industry pioneers, discover real-world business success stories, interact directly with speakers, and witness emerging startups in Eastern Europe deliver hot pitches.
More than 60 speakers will join these bright minds on stage and challenge current beliefs and practices in the industry with their expert insights. Among the speakers are:
Ryan Singer, Product Builder, Advisor, and Author of Shape Up will reveal how to ship work that matters when building world-class tech products. Attendees can learn efficiency, profitability, and the secrets of delivering meaningful products on time.
Darren Chait, Head of Growth Marketing at Calendly will uncover the hard truths of building a product-led growth business in 2023. How to Web participants can gain insights into successful growth channels and product-led sales strategies.
Irina Haivas, Partner at Atomico will offer a glimpse into what sets apart the best Eastern European startups, with insights from one of Europe's leading venture funds. 10+ years of investment wisdom will be set on stage.
Stephanie Musat, Senior Staff Product Manager at Warner Bros. Discovery will dive into the strategies that keep products competitive in the market. Attendees can thus identify elements that are no longer relevant and keep their offerings agile.
Hristo Borisov, Co-founder and CEO of Payhawk, the only unicorn startup in Bulgaria, will reveal the successful strategies for developing innovative technology products and his vision as a founder.
Great value for startups
Spotlight, the conference's matchmaking program and competition, offers early-stage startups the chance to compete for a €880,000 investment prize. Notable investors are eagerly anticipating the next breakthrough in the region. The conference also includes Venture in CEE, an exclusive pre-event where global investment trends are analyzed and debated.
High-quality networking is a cornerstone of How to Web Conference 2023. Attendees can participate in one-on-one meetings, or access the VIP Networking Area. Side events focused on investment, community building, technology transfer, and health tech provide additional networking and knowledge-sharing opportunities.
Startups and investors will have access to the full list of attending startups, complete with contact details and presentations, fostering valuable connections and deal flow opportunities.
Become part of the experience
The How to Web Conference 2023 promises to be a pivotal event for anyone involved in the startup and innovation ecosystem. With an impressive line-up of speakers, unparalleled networking opportunities, and the exciting Spotlight competition, this conference is where innovation and entrepreneurship thrive.
Where: Bucharest, Romania
When: 4-5 October, 2023
These are the last days when you can secure your spot at the event with Early Bird tickets. Prices will increase after September 15, 2023. Get your ticket here!
Trending Topics readers can get 15% discount on the tickets.
In order to get the promo code, drop us a mail at feedback@trendingtopics.at and let us know that you are interested in the How to Web Conference.