interview
Innovation Capital: We Are Not On a Hunt For Unicorns. We Look For Companies From All Sectors and Can Make Them Bankable Earlier On.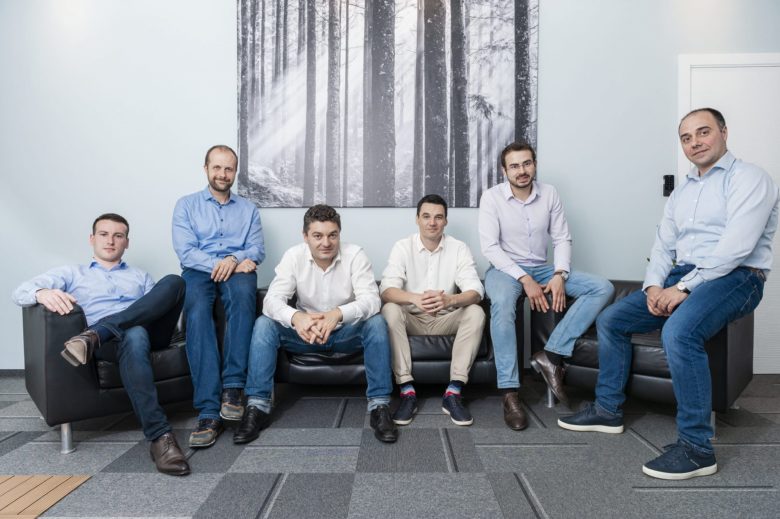 After the turbulent several months at the beginning of 2020 related to internal managerial decisions, separation with one of the key partners, and a rebranding, Innovation Capital formerly known as Innovation Accelerator Bulgaria, is finally on the market and open for business. The €15.6M fund, backed by the governmental Fund of Funds, also features an acceleration program and is operating mostly in the pre-seed stage. The team of the early-stage VC, that has the mandate to back around 200 very early stage companies in different sectors, has just come back from a roadshow in Bulgaria and is about to start its first acceleration program. Innovation Capital is generally looking at all verticals, with a bit more focus on Enterprise software, e-Commerce, Financial services, Education, Automotive, Logistics, Healthcare, Media, Food and FMCG, and Cybersecurity. 
As noted in a previous article, this is the first investment fund that made the step outside Sofia and visited several cities in the country to look for aspiring entrepreneurs. The first portfolio companies are already chosen and the first investment deals will be closed soon. We recently expressed our concerns about the strategy and the required equity of the new fund, whose management features two partners with banking backgrounds. To give the partners the opportunity to explain their approach, we visited them. The management team consists of bankers and business angels Vassil Christov, Dimitar Kostov, Borislav Stefanov, and Angel Angelov. Christov and Kostov come from the banking sector where they had held managerial positions lastly in First Investment Bank, and are also angel investors in a number of companies at different stages of their development. Stefanov, has managed and structured a number of equity investments and knows closely the processes in most of the funds on the Bulgarian market. Angelov has been dealing with early-stage transactions (Seed-Series A) for almost 10 years, five of which also in the acceleration phase as part of the organization GarGarage. In this interview, we managed to collect the perspectives of three of the partners. 
Trending Topics: Let's start with the two details that we outlined as concerning in our previous article – the 25% equity you require right from the beginning for a modest investment at an early stage and the quick exit your website says you're looking for. Can you elaborate on the equity first? 
Angel Angelov: Let's note something important here, we are not on a hunt for unicorns, but prefer to have a balanced portfolio between digital and scalable tech products and more traditional and service-oriented businesses. The different companies we expect to have in our portfolio determine to a certain extent our valuation expectations.
When we are talking about the 25%, it should be noted, this is the upper limit (10% being the lower limit), and in this case we are speaking about companies that are not planning many rounds of investments afterwards. If we are talking about brick and mortar businesses, we'd expect them to reach several millions of revenue with one more round afterwards. If they optimize their bottom line, we can easily cash out when they have enough cash flow. It is least likely we'd get a 10x exit in such a case anyway.
Moreso on valuations, we are currently also working on a scenario, especially in the acceleration phase, that includes convertible notes at floating valuations, and we believe this could work well at this stage in Bulgaria. Comparing our approach to the standard valuations of the pre-seed investment firms in the Netherlands, for example, we don't see too much of a difference. So the valuation caps, the percentages, and the equity we are talking about are not so strictly fixed because of the convertibles. 
Even if we put a maximum of 10% for the first €25K, we'd expect much less from the second tranche of €25K – 5%, at least double valuation in three to six months. In case the companies are not able to reach their KPIs in this period, there just won't be a next €25K round. 
Borislav Stefanov: I anyway don't think there will be so many companies in which we'd require 25%. I think 15% (for €50k) is more realistic.
Dimitar Kostov: I don't think we are outside the standards. Is 10% a standard for a €25K pre-seed investment? Following this logic, if we look at the €50K tickets, we should be probably looking at companies with  €500K  post-money valuations at an idea stage… I don't think this is realistic in many cases. And from this point of view, I think the range is fair. 
What about the exit in 2-5 years, could you elaborate this too? 
Dimitar Kostov: Two years is indeed very short. I think, however, it's realistic to expect that we could exit some companies in three years. We can give all we can in a period of 2-3 years, after which we'll give away to the next investors who can further develop the company. We don't want to take away such an amount of equity that would demotivate the founders. We are ready to dilute our share at a minimum return if this could help the company strategically.
Angel Angelov: We want to be able to exit some of the companies early so we are able to recycle the capital. The fund is structured in a way that we are able, of course not required, to recycle some of the investments. 
So what is your investment thesis, what are the areas you are looking at?
Borislav Stefanov: We are a small country and ecosystem, so we cannot be too focused. If we were in Boston, for instance, it would have been fair to focus on, let's say, biotech because you'd have enough companies and startups in the space. Bulgaria is a small ecosystem, we have the mandate to invest in 200 very early-stage companies and we cannot be so focused on a particular vertical, technology, or business model. Of course, the more scalable the models are, the better.
Angel Angelov: The key here is that we don't have just one thesis. This is something we've discussed a lot internally. As you can see on our website, we've finally decided to have three different tracks and each track has its own thesis. The acceleration track is close to the traditional acceleration concept – this is where we'd expect bigger scalability and less involvement from our side after the third month after the acceleration program finished. The second track is closer to the acceleration program – we expect 3-5x return there. In this track, however, we would be open to work also with some standard business models as well, meaning we'd fund companies that have the potential to reach break-even faster. It could also be a brand, products, services, even a trading company. The last track – the seed one, is where we have a model closed to private equity. We still haven't tested it out with actual deals. Given the background of the team, we imagine we could have access to companies that are very different from what other investment funds work with.
What exactly do you mean?
Angel Angelov: I mean that we could have access to different types of deals that do not look straight forward for most venture capital firms. Maybe the companies won't be the next Telerik or SMSbump, but companies that already have existing cash flows, visible growth. In this track, 10x return would be hardly achievable, but we imagine that with this thesis we could co-investor in bigger deals. 
How do you collaborate with other investment funds?
Dimitar Kostov: We are not competing. If we could help each other it would be great.
Borislav Stefanov: In our ecosystem, when new funds appear, they are typically having bigger tickets than the previous ones. Thus, there was an established practice that this new fund would invest in the portfolio companies of the previous one. For us, the tricky moment is that our tickets are very small and due to the stage of most of our expected portfolio companies a co-investment with the rest of the funds on the market would not be such an obvious path. 99% of our tickets are up to 50K. From this point of view, we wouldn't be able to cooperate too much. Other than that, we are in good relations, they are even referring companies to us.
Angel Angelov: Some of the partners in the most recognized funds in Bulgaria – Launchub, Impetus and CEO Angels Club, will be part of our jury on the boot camps in Sofia and Burgas and help us select the first companies in which we'll invest.
How did your roadshow outside Sofia go?
Angel Angelov: The first responses are positive. Due to the COVID situation, however, the people have concerns, and some founders decided to stay safe. It's the first event of this kind too, and they don't know us well. We could brag, though, that the local ecosystems are very excited that we are coming to them, something that isn't standard for other funds. Before we started Innovation Capital, Yavor and I, who are the core of the acceleration team, have done similar efforts in Borovets, Dimitrovgrad, Burgas, and Stara Zagora with GarGarage, Dynax Invest, and Rinker, and we see potential in the smaller cities. Varna, for instance, is a comparably mature ecosystem, as they even have pre-acceleration programs already. So all in all, we took the risk to look for companies outside Sofia and I think this will pay off. Most of the companies suitable for our accelerator are mainly digital, and gladly we were able to find some breakthrough innovations. 
Borislav Stefanov: This would also help ecosystems in smaller cities develop. One or two success stories could easily replicate once the knowledge is there. 
How will you manage to serve so many companies at an idea stage being such a small team?
Angel Angelov: First, it should be noted that for us, the idea stage is a bit different. We are not looking for people who have an idea but keep their full-time job meanwhile. This is not our case, you need to have skin in the game. As far as the size of the team, we are currently hiring and expect to add 2-3 team members in the next couple of months, so we can easily cover all the investment tracks. We will also rely on our network of mentors and advisors, which will be involved with the companies post-investment.  
Dimitar Kostov: You have to put effort, time, resources, contents, and commitment in it. We expect a bit more than just an idea.
How many companies have you screened and when do you expect the first deals?
Dimitar Kostov: Around 400 projects in the past year, 50 have been preselected and we have a capital call for around 10 deals now. We are preparing another batch of 15 companies. We are surprised by the quality of the companies. My initial expectations were that 2 out of 10 would be even interesting, and as it turns out we have a serious look at 50% of the applicants. On the one hand, probably the fact that we are hungry for deals is a factor here. At the same time, I believe that the fact that there hasn't been a fund at this stage for a long time on the market is a reason why people are prepared well. 
Dimitar, as far as I know, both you and the other partner Vassil Christov come from banking backgrounds and have experience as business angels. In what areas and types of companies have you invested? And also, do you see your banking background as an advantage or disadvantage in your current role as pre-seed investors?
Dimitar Kostov: I've invested in quite diverse projects – logistics, production, renewable energy, real estate, but not digital. I consider our banking backgrounds as an advantage. Thanks to that we can open doors in the banking sector at an earlier stage than it would typically be eligible for financing. Let's not forget that banking financing is the cheapest option. And this, I think, also adds value for the companies. We can make them bankable at a much earlier stage. 
Not least, I think as a team, we cover a wide spectrum of know-how and contacts in different fields. I think we have managed to work together very well so far and the fact that we stayed together even after all the circumstances is evidence. We are also looking for a junior investment associate and administrative support. 
What exactly do you mean with your previous statement – do you have formalized partnerships with banks or you mean that you can help companies prepare and become bankable earlier on?
Dimitar Kostov: We'll also have formalized partnerships, and we'll announce them soon.
What is the return you expect?
Dimitar Kostov: Between three and ten times depending on the companies. On a fund level, 20% IRR for 10 years, which is the industry standard. We have a minimum hurdle rate which is 7% (an internal annual rate of return the VC firm must deliver to LPs before starting to receive any profit – ed.note). Given the portfolio mix we are pursuing, we also hope that the mortality rate won't be the typical 70-80%, but under 50%.