Interview
Innovation Explorer 2021: Sabine Everaet With An Action Plan For The Day After Tomorrow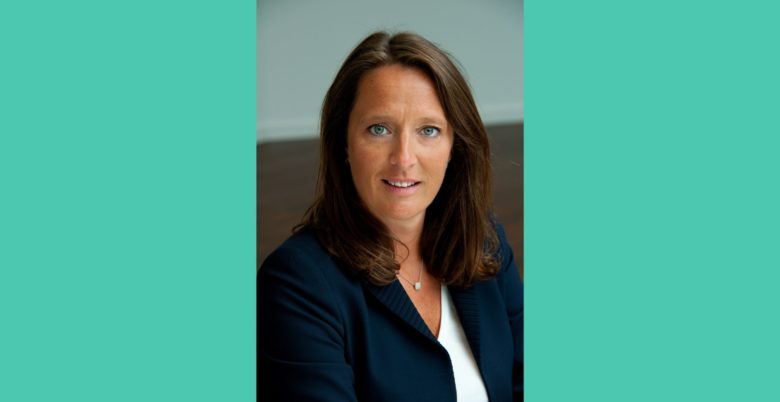 As January already is behind our backs, we slowly turn to the rest of the year, filled with mixed feelings about what will happen next. The time has come for all of us to go back to the normal rhythm, working, resting, following our goals, envisioning new ideas, and trying to achieve them. It is high time that we change the game. 
On the 25th February 2021, for the seventh consecutive year, Innovation Starter and Capital.bg will gather economists, scientists, public officials, and business leaders who will present their visions for tomorrow. The 2021 edition of  Innovation Explorer 2021 "Innovation Crossroads" will explore what are the future perspectives for citizens, businesses, and governments and how we can evolve through innovation and acceleration of the ideas we have.
To give you a sneak peek into the content that will be featured in the event, the Trending Topics team talked with some of the visionary speakers who shared their noble viewpoints and predictions. The second speaker of Innovation Explorer who our team will meet you with is the Chief Information Officer of Coca-Cola for Europe, the Middle East, and Africa – Sabine Everaet. Ms. Everaet has 26 years of experience in the Coca-Cola company, during which she was awarded 'CIO of the Year' in Belgium in 2011, and named part of the 2016 'Top 50 Most Inspirational Women in Technology in Europe'. With her expertise in driving change based on creative and strategic thinking, Everaet has conceptualized innovative operating models across different parts of the world such as China, Australia, and the Philippines, on behalf of the Coca-Cola company. 
In her current position, she is working on implementing advanced analytics to digitize customer experience and increase customer satisfaction. With a personal mission to encourage innovation and affirm the presence of women in IT, Everaet has participated in numerous projects, including the Coca-Cola European Women Leadership Council that she chaired between 2013 and 2018, thus contributing to the percentage of women in the CEE Business Unit workforce rising to 60 percent.
Trending Topics: What brought about your career switch in 1995 and what made you stay at The Coca-Cola Company for so long?
Sabine Everaet: I joined The Coca-Cola Company in 1995 from consulting, at a time where most of the consultants were allocated to SAP Programs, and Coke needed the same expertise. I thought it would be interesting to do the job at the heart of the Company, not as a consultant. Of course, I was intrigued to work for a company with one of the most iconic brands in the world. I know it seems long, 26 years at the same company, but the change both on the business side as well as the IT side has been tremendous. It seems I have never done the same. The organizational structure changes continuously, we have bought and sold off bottler operations, the bottler landscape, as a whole, changes continuously, innovation has led to a broader portfolio of products, and from a technology perspective, we have gone through serious efforts to reduce the legacy systems, moved fully to the cloud to be ready to apply the new technologies in an agile manner. On top of that, our Company invests a lot in talent. The leadership courses are of the best quality. Also, with doing business in more than 200 countries, the international character of the Company allowed us to gain very enriching experiences in different cultures. So, it truly is a great company to work for … the learning is never ending.

How has the increasing role of technology changed things for The Coca–Cola Company in the past 25 years?
At the beginning of my career, IT focused more on back-office activities, enabling the recording of the core transactions of the business, providing rather basic performance analytics and reporting, supporting traditional call centers, etc. Believe it or not, I even remember moving from an internal email system to Lotus Notes. Lots of effort went into building and operating the infrastructure, all infrastructure was on premise, supported by Coke employees. We went through outsourcing, insourcing in specific locations, as most companies did. Now, we have an insourced Regional Development Center in Sofia with hands-on talent supporting EMEA but also global products.
As mentioned before, there has been a multi-year effort to centralize back-office solutions, reduce legacy platforms, and move all applications to the cloud. That was crucial to be able to invest in new technologies both supporting the back office (like RPA), but in the more recent years front office solutions or products as well, e.g. for reaching out to our consumers through digital marketing. We moved to a limited number of partners, providing their integrated suite of solutions, Microsoft being one of them. That does not exclude we partner with start-ups where we see a true business impact. Last but not least, cybersecurity and data privacy received increased attention lately. Technology now is embedded in all we do, and you see the rise of digital-savvy people in all functions, that start collaborating cross-functionally.
What are the main goals for your Digital Transformation program, how does it work, and what its current status? Can you share a few practical examples of the transformation this program has brought for The Coca-Cola Company?
Our digital framework has three important components, one, digitize the relationship with the consumer, two, digitize the relationship with the customer, and three digitize the enterprise. These three pillars are supported by foundational technology capabilities like data and analytics, cloud, security, etc. and organizational capabilities like agile and broader business digital literacy. As consumer and customer centricity determines our business strategy, likewise, it drives our technology strategy. In connection to our consumers, we have changed our traditional call centers to citizen interaction centers, allowing for consumer and stakeholder conversations greatly based on social media. 
Also, we have invested in digital marketing platforms, allowing us to collect consumer data, profile our consumers to provide them with personalized content. We have built a digital promotions platform, now used globally, supporting all sorts of promotion techniques, connected to our bottlers to support the end-to-end process. In the commercial area, we support our business through AI/ML in building algorithms to understand the drivers of revenue growth. At a more detailed level, for some major cities, we are segmenting to the level of the individual outlet to understand potential growth, and chances of success to launch new beverages. In addition, we provide tools to make the visits of the sales teams more effective, through suggestive ordering, image recognition to check in-store execution, etc. Digitizing the enterprise is more internally focused and really aims to make it easy for all employees to get their job done. Focus is both on automation as well as collaboration platforms like 0365, Teams, Yammer, a digital assistant, etc. This drives engagement, collaboration, and productivity amongst the workforce.
How has the pandemic impacted your innovation and digital transformation efforts?
The imminent challenge was getting the full workforce work from home, due to the lockdowns gradually announced in all countries. That process went smoothly as we were used to operate internationally with lots of remote meetings, be it more from the office than from home. Our business was hit by the lockdown of, what we call, the 'away from home' channel. As in other industries, ecommerce rose significantly, and we accelerated the implementation of 'the digital shelf'. We adjusted our digital marketing activities, as the advertising approach changed to support the local horeca business, most hit by the lockdown. Through the use of technology, we allowed them to advertise their business at the end of the Coke ad and offered digital vouchers for consumers to get a free Coke.
From your perspective, what are the main trends that are going to shape the way enterprises are digitized in the next 5 years?
As companies gather more and more data, along with getting their big data technology right, we will see the current AI/ML experimentation scale faster, for a varied set of use cases throughout the whole business. Process automation will be backed by AI tools. Digital marketing and e-commerce will keep on improving the consumer and customer experience through delivering targeted content to specific profiles. Sales potential with suggestive ordering will be delivered at the level of the outlet, for example a bar, or a restaurant. Models will suggest optimal assortments for the different channels. I would not underestimate the power of digital ecosystems that provide very convenient, cross-sectoral services to consumers or customers, or users in general. These ecosystems often disintermediate traditional players. I expect traditional companies to step up, and allow for start-ups, loosely coupled within the bigger corporation to play a role in these digital ecosystems.
Where do you see the role of The Coca–Cola Company in the European tech sector moving forward?
With our Regional Delivery Center in Sofia, we deliver IT products and services, not just for Europe, but for the globe. As we provide plenty of training opportunities, we strengthen the technology capabilities, and the ability to apply them in a business context, of the workforce in Bulgaria.
What are, in your opinion, the next important steps to affirming the presence of women in IT?
There are several reasons to increase female presence in IT. Amongst others, it will help, even if partly, to close the talent gap in technology. Also, we would like to avoid that unconscious bias, whereby people unconsciously attribute stereotypes to specific groups, becoming part of the algorithms, reinforced through ML. That could lead to male-skewed insights and decision-making if there is a lack of gender balance amongst the engineers. Balanced teams typically deliver more creative, innovative solutions, relevant to the broader society. More in general, we need more women to join the workforce in tech roles, simply to increase the pipeline for female leaders with digital experience. To get there, we need more women to choose to study STEM. Once they have their degree, we need to encourage them to apply for technology roles. The problem is that the educational and work choices are rarely just made by the individual. Therefore we need clear narratives to support parents, teachers, policy-makers, businesses, etc. who influence the choices girls and women make, and that from a very young age. Narratives and inspiring role modeling need to indicate how relevant STEM education is to solve problems in businesses and thus societies. Also, I know that many companies, including Coca-Cola, attach a lot of importance to attract women in tech and in leadership positions, often supported by quota, which I have experienced to be effective.