daily data
It's The Hardest To Hire IT Professionals In Romania, Czech And Austria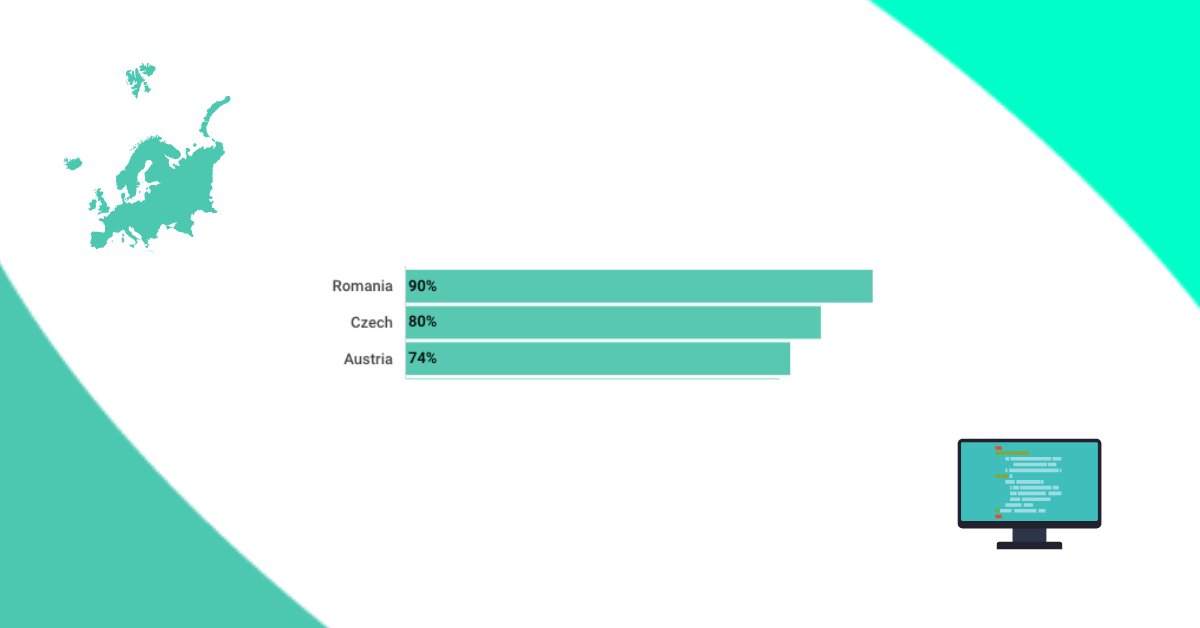 Do you remember the number 760K? This is an estimation of how many ICT professionals are missing in European countries, showed the Innovative Europe Report 2019 by McKinsey.
Hiring professionals in this sector is a challenge for businesses in the European Union. In 2018, 9% of EU companies recruited or tried to recruit IT professionals and more than half of them reported that they had problems filling vacancies requiring relevant skills, show statistics by Eurostat.
Among the EU Member States, businesses in Romania found it most difficult to recruit such talent, although only 3% of enterprises in the country were recruiting. Recruitment of ICT specialists was challenging for enterprises also in Czechia, where 80% found it hard to fill such vacancies, as well as in Austria (74%) and Sweden (72%). In contrast, the proportion of businesses finding it difficult to recruit IT professionals is the lowest in Spain, Greece, and Bulgaria.
It seems that in the past several years, it's getting harder and more challenging for companies in the union to fill their IT positions. The share of enterprises that found it hard to fill these vacancies stood at 37% in 2013 and 38% in 2014. However, this share has risen sharply by 4-6 percentage points every year since, reaching a peak in 2018.