CAREER OPPOTUNITIES
Leading companies expect over 4.000 qualified future employees at Career Show 2021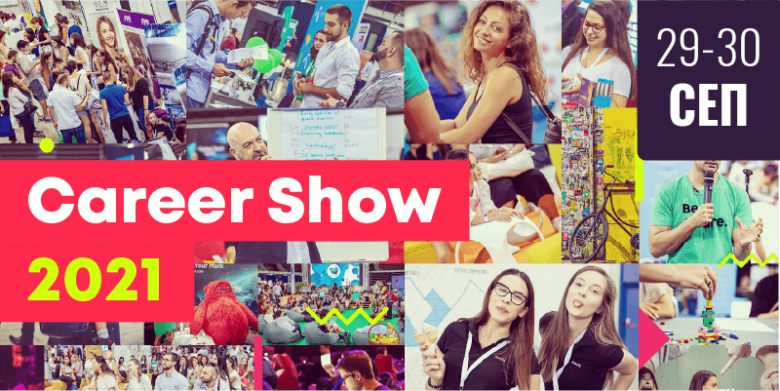 For another year Career Show brings together the leading employers in Bulgaria and Europe, allowing participants to attend the career exhibition both online and in-person. More than 100 employers and more than 4,000 qualified candidates are expected to take part in the Career Show 2021.
The 3rd edition of the leading career exhibition for qualified staff in Bulgaria will be held on September 29th at Sofia Event Center (Paradise Center). The online event with a variety of interactive meetings will be hosted on September 30th. Save the dates and don't forget to register! 
YOU choose your next employer
Career Show aims to gather top employers operating in different sectors of the economy and present opportunities for people with diverse competencies and experience. 
Among the top 100 leading companies in the field of IT, finance, outsourcing, trade and logistics, telecommunications, engineering, and industry that will expect their new employees at Career Show 2021 are VMware, Codix, Alorica, Phoenix Media, Amadeus, Next Solutions, Nexo, Nielsen, Raiffeisenbank, Philip Morris, Kaufland, ProCredit Bank, A1, Ucha.se, Ingram Micro, Telenor, LIDL.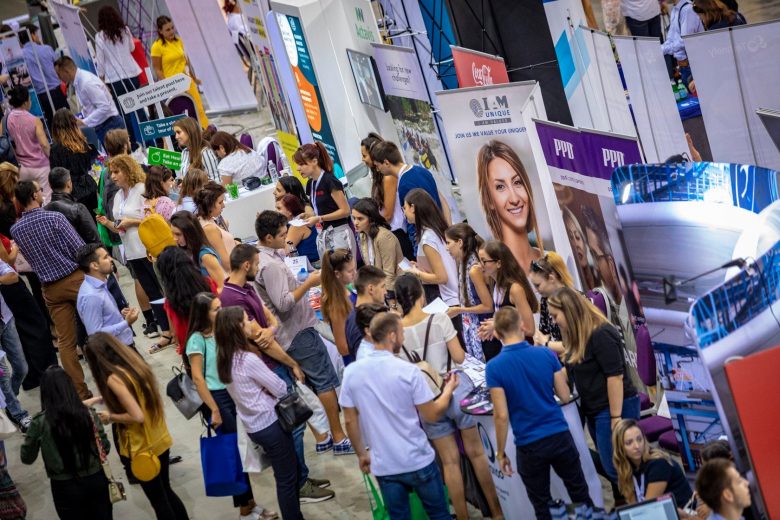 In just one day, the participants will have the opportunity to meet in person the best employers across Europe and find out more about their current proposals and job offers. 
Career Show 2021 is a chance for participants to ask questions that are crucial for communication with a future employer – working conditions, work schedule, opportunities for remote positions or the option to work from home, social benefits, training, and opportunity for growth in the company. This will help candidates to gain a better perspective on the current situation and changes in the labor market, and to understand what skills they need to improve in order to remain competitive and avoid stagnation in their professional development. 
"Career Show is an event that has established itself as a leading career forum in Bulgaria. Hundreds of employers have trusted the Career Show as a place to meet qualified, ambitious, looking people to join their teams. On the other hand, the Career Show helps thousands of talents who attend our events take advantage of the development potential that the project offers us," shares Simona Harizanova, co-founder of Career Show.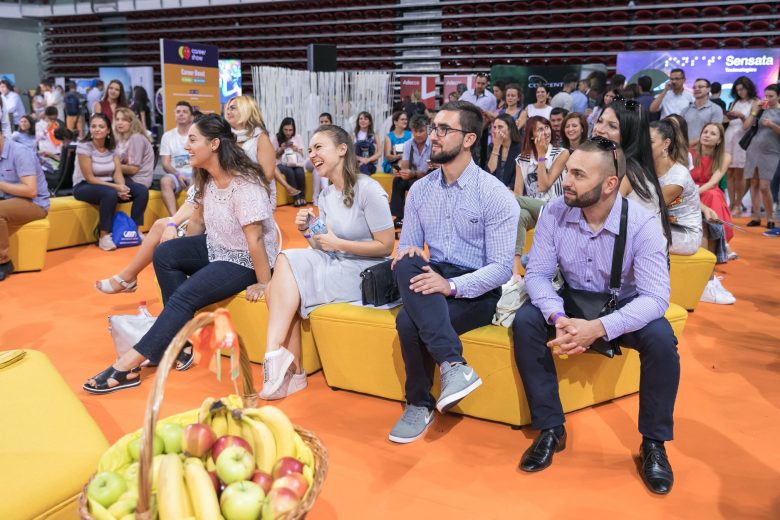 Not just a career exhibition but a place for growth
Career Show 2021 is not just a career exhibition but a place for professional and personal improvement. A key part of the Career Show every year is the all-day seminar program, in which proven professionals from diverse fields share their most valuable experiences. Various tips for career success, high technology, a healthy work-life balance, good physical and mental health are part of the agenda. With over 40 inspiring keynotes and sessions, the program of the event is divided into 2 thematic scenes:
The LIFE / GROW stage is dedicated to career development, skills development, and a good work-life balance. Levon Hampartzumyan, Silvena Rowe boss Mirolyuba Benatova, Maria Tsancarova, Chris Zahariev, and other renowned experts from the world of business and public life will share their formulas for success.

The TECH / EXPLORE stage is devoted to the latest trends in the world of high technology, presenting multiple industries, innovations, and scientific fields. Those who join will learn more about the genetic and biomedical revolution in modern biological science and other interesting topics about the digital future of the world. Other topics in the spotlight are the skills that young software engineers should have, the trends in the fintech industry, the development of internal entrepreneurship, and the opportunities that WordPress opens up for businesses.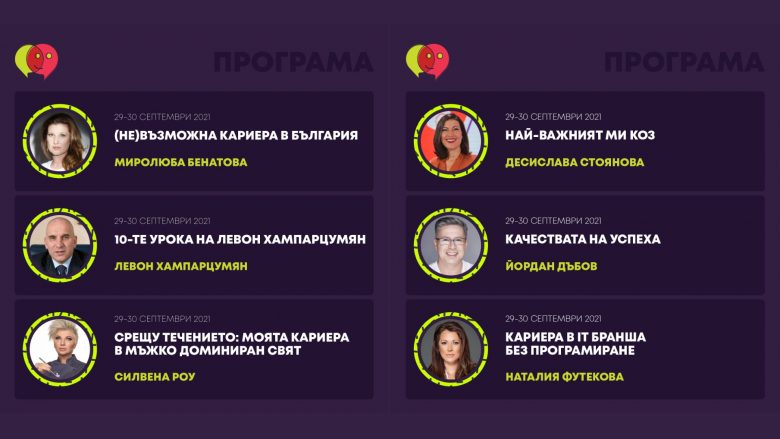 Impact beyond physical borders
The COVID-19 pandemic and the challenges it caused are a form of "awakening" for some businesses. More and more companies realize that productivity is not limited to office walls and therefore offer options for fully remote work. This created flexibility in the process of selection and training of new staff, allowing employees to work from different cities or even different countries. 
"In the last year the term" office "and" workplace "go beyond the physical boundaries. The recruitment process inevitably follows this trend. After the huge success of the online edition of the Career Show in 2020, we have proven that virtual events can be just as much for job seekers. They reveal new horizons to which candidates may not have had access before. They remove physical limitations and allow participation from anywhere in the world," commented Simona Harizanova.
Career Show team has as a goal to connect people and companies. Therefore, Bulgaria's leading employers will be waiting for their new employees also online. For those looking for new career challenges in Bulgaria and around the world, Career Show 2021 may be the beginning of a new stage in their career path.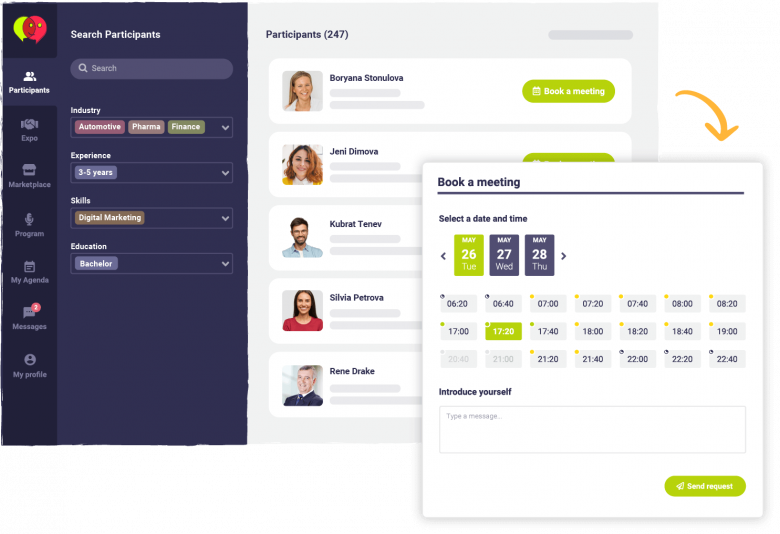 During the online day of Career Show 2021, participants will have the opportunity to hold personal video meetings with selected employers. The platform used for the online event equips employers and candidates with detailed filters to set their criteria and requirements, making communication and recruitment more efficient and flexible than ever. The platform will be open for access in advance, which allows personal meetings to be organized according to the individual schedule of each participant. 
Participation in the Career Show 2021 is FREE and requires registration. Anyone can register for the event on the Career Show website: https://careershow.bg/register/ 
Trending Topics SEE supports the event as a media partner.