Ecosystem
Marcin Misztal, Head of Stripe for CEE, on the Tech Giant's Plans in the Region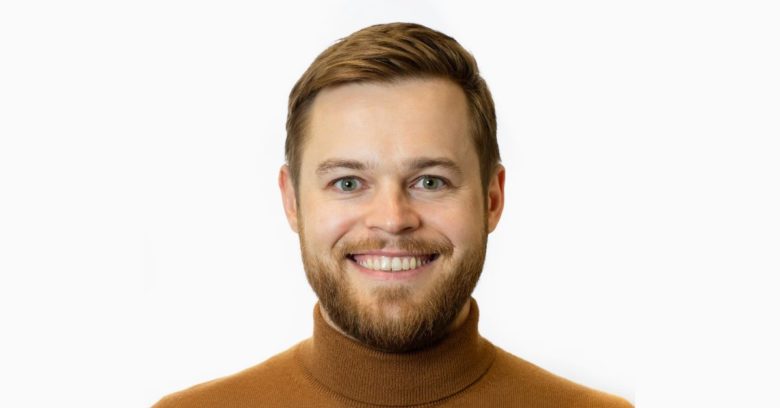 The headquartered in San-Francisco international company Stripe is one of the biggest tech players on a global scale. While Stripe has been best known for its payment platform with applications that put revenue data at the heart of business operations, over the years it has developed many other products to help businesses scale internationally.
Since its launch in 2011, the company has entered the markets of 120 countries, fundraised $1.6B, and attracted clients such as Amazon, Spotify, Booking.com, and National Geographic. 
Since the fall of 2019, the company has been entering the Central and Eastern Europe (CEE) market, so we reached out to Marcin Misztal, the head of Stripe for the CEE region, and to Klaas Flechsig who is responsible for Stripe's Northern European Communications. During our interview, we discussed the reasons why Stripe entered CEE, the challenges that they go through when it comes to international expansion, and Stripe's future plans for the region. 
Trending Topics: What were your expectations when starting in CEE last year? From a business perspective where's Stripe in CEE right now?
Marcin Misztal: We actually entered CEE into waves. The first step was in September 2019 when we launched in Poland and the Baltic States, Slovenia, Slovakia, and Greece. And then, in May this year, we have started supporting users in five additional markets: the Czech Republic, Bulgaria, Romania, Cyprus, and Malta. We are currently in public beta in Hungary.
There are a number of reasons why we entered CEE. One of them is that there is a very strong developer community. There are over one million software developers in the region building products that require payment integrations and, historically, this is our strongest group of users. 
Another reason is that there is a lot of entrepreneurship and innovation. A lot of companies from the region go international from day one because local markets very often are too small for them and for their ambitions. Stripe is focusing on supporting such companies – tech-forward and global from day one – who want to go international, and acquire users all over the world while building new products and solutions.
 Stripe is not only about payments. We also have products such as "Connect" that support marketplaces and platforms. And we have products like "Billing" that can help you run your subscription business. We have a whole suite of products that can actually enable a young, dynamic tech company to go international. 
In terms of progress, we have onboarded many users from the region already. From Bulgaria, where we launched in May this year, some examples are SiteGround –  a web hosting company, and HelpKarma, a fundraising platform for good causes.
What are your next goals and priorities for the region?
What is on the top of my mind is to increase the number of partners and find more ways in which local entrepreneurs can interact with Stripe. Some of them, actually many of them, just go to our website, create an account and start working with us. But we would like to create a network of partners – companies like e-commerce platforms that create e-shops, companies in accounting and invoice issuing. We have built such partnerships outside of CEE with companies from these industries. 
Another group of partners that I'm really looking forward to working with are our software integrators. These companies help large users to navigate the transition from a more traditional economy to an online, digital economy. We are now looking into developing such partnerships and getting in front of larger users with what Stripe has to offer. 
Of course, in the background, we continue to work on our products. We have an engineering team also based in Europe working on our product-market fit in the area. As I talk to users, and potential customers, the engineering team is simultaneously developing the product. 
What have you discovered in the past year from these conversations with users in CEE?
Marcin Misztal: We have learned, for example, that offering payouts in multiple currencies is super important in CEE, because, typically, while users are in a small country, they have customers all over the world. Being able to accept payments in dollars, in British pounds, in yens –  it's super important. Being able to pay a bill without any conversion is also critical for our users.
In Poland, we very quickly realized that credit cards are not the main payment method. That is why we are now investing in integrating local payment methods. We have already integrated fast bank transfers and we are also working on more local payment methods for that market to make sure that local users can take payments in whichever way is relevant for their customers and also enabling our international users from the US and the UK to be able to accept payments from Polish citizens in the way they like to pay, not only with cards. 
So these are the pieces of feedback that we are getting product-wise. In terms of Overall opportunity on the market, I was just amazed by the amount of entrepreneurship and the number of startups and accelerators and VC funds that are working in the area. We are actively working with them and building a program to support them. 
Klaas Flechsig: Maybe just to add some additional context to that. Stripe as a product is very different from many other tech products – if you have something like Facebook – a consumer product – often, it's enough to translate the interface and then launch the product in any given market, but because payments are partly cultural, people in different markets are used to paying for things online in very different ways. We are relying on having to localize our product in a much more sophisticated way and that's also an explanation why overall we're very interested in partnerships and working together.
How do you prioritize opportunities? How do you decide what is the next thing you should build for this region?
Marcin Misztal: At the end of the day, we would like to be everywhere and to accept all payment methods. And that's something that's what we call GPTM (global payments and treasury network). That's our ultimate goal, but because it is so big, it will take us some time before we get there. Naturally,  our product teams are looking at places where we can make the biggest impact now. Even if you are not there, at the top of the list, one day Stripe will come. We are actually seeing many local governments coming to us and saying, "We would like Stripe to come to our country and help us transform it and drive the digital transformation," and, actually, we sometimes are prioritizing based on that. So, you know, there's a lot of work done by us but then we are also getting a lot of signals from the market.
When we see great demand and great opportunities to support a lot of users, we are eager to adjust our plans. It's a process of constant balancing. One thing is sure: over time, we would like to cover the whole world and to enable you if you, for example, open an e-commerce company in Bulgaria, to take payments in whichever payment methods your customers all over the world are paying. So, if you have customers in China, you should be able to take Alipay and WeChat; if you have customers in Mexico, you should be able to take payments with OXXO (which is basically going to the convenience store and paying with a printed out QR code). This should be all available to you and our mission is to actually make this possible.
What are your biggest challenges when it comes to Stripe's international expansion?
I think Klaas mentioned that payments are very culturally driven and people have their ways of doing business, of transacting, in each country. That is why we have to enable whatever method is relevant for customers, but this takes time because there are so many payment methods and our bar for enabling the payment method for Stripe is very high. 
Another area is regulation and licensing. In Europe, it's a bit easier because you can use the license from one country, but as you go outside of such big groupings, each country tends to have its own requirements related to data locality. This is really difficult. And it takes a lot of work, not only on the engineering side but also on the policy. We would like to move faster, but there are so many moving parts in the ecosystem that sometimes we cannot and these are the main things that are making it a bit more difficult and. On the other hand, we are building tools and services to be reapplied across multiple countries.