STUDY
Mastercard study: Generation Z prefers to pay digitally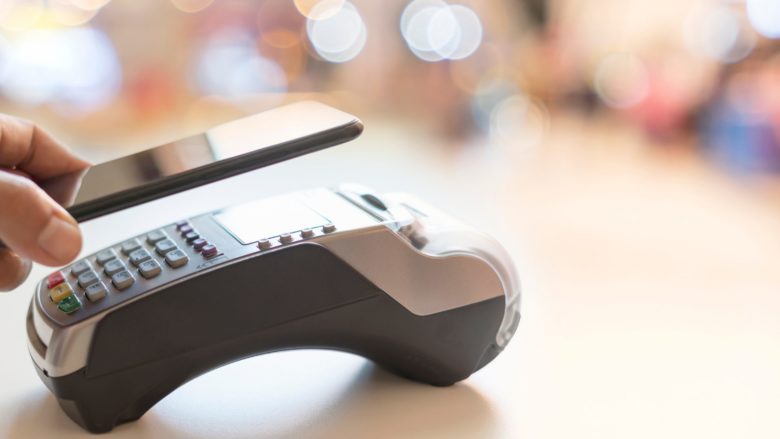 Generation Z, whose members are now between the ages of 18 and 24, grew up in a time of digitalization. A large number of young people are digital natives, which is also reflected in their consumer behavior. This is the result of a study by Kantar on behalf of the payment service provider Mastercard.
Kantar interviewed 6,600 people between the age of 18 and 24 in 11 different countries, the majority of them in Eastern Europe – Austria, Bulgaria, Croatia, Greece, Hungary, Poland, Romania, Serbia, Slovenia, the Czech Republic, and Ukraine.
"Smartphone plays a key role"
"This generation has a very digital-centric lifestyle. Be it in the area of ​​communication, media consumption or shopping for goods and services. The smartphone plays a key role here. The fact that we address these needs with Apple Pay and various Android-based solutions and enable simple, secure, convenient payments with the ATM card is a very important element in our product strategy for the Austrian market", explains Christian Rau, Country Manager of Mastercard Austria.
The findings of the Mastercard study reveal that the younger generations are heavy users of social media with 70% of CEE (Central and Eastern Europe) respondents using social media platforms as a primary source of information and inspiration for their future purchases.
For this always-online generation, e-commerce is a natural environment. On average, 76% of Gen Z participants buy online at least once a month, mainly clothing (60%), food (45%), or beauty & care (41%) products.
Younger people are also very price-conscious when shopping online and pay attention to discounts and promotions. 74% state that they always find out about the offers from various retailers before buying. 77% check whether the product is also available elsewhere as part of promotions.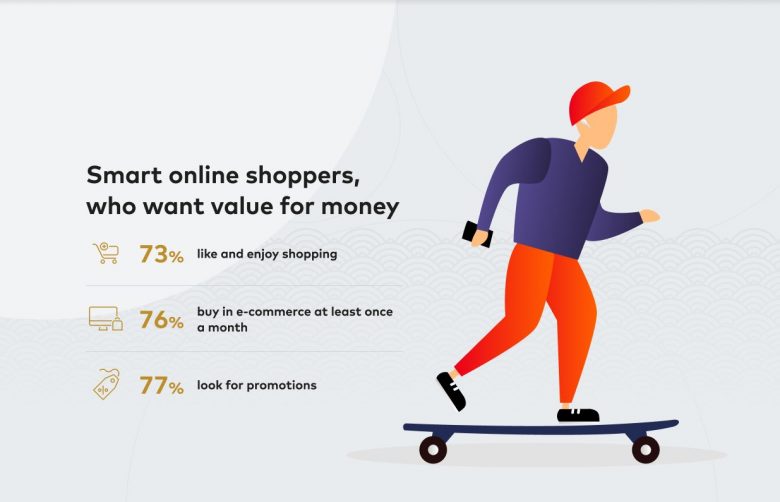 Generation Z wants more contactless payments
When it comes to payments in e-commerce, Generation Z's most preferred forms vary from country to country. While debit cards are the most common way to pay online in Greece, mobile wallets, such as Masterpass, prevail in Ukraine and BLIK has conquered Poland. In Austria, young people mainly rely on digital solutions such as PayPal, and only 8% state that they occasionally pay cash on delivery. According to the study, young Austrians are much more digital than their peers in other countries, where an average of 41% say they sometimes pay cash on delivery. Paying cash is especially popular in Serbia (67%) and Bulgaria (60%).
The younger generation is also digitally influenced when it comes to shopping offline in stores. Cashless payments are preferred, 80% of respondents pay by card, 61% use cards more often than cash. In addition, 41% of youths agree that there are still too few shops that accept card payments. With the lack of POS terminals in stores, merchants would have to rely on modern payment methods in order to win over this young generation.
"Gen Z takes the convenience, which comes with technology, for granted. The brands that want to rule their digital world must offer ease-of-use, speed, and seamless experience, preferably all available in their smartphone. This concerns shopping, payments, finance, and all other kinds of services. It is worth following these Gen Z's preferences, as they are the prevailing market trends of tomorrow," comments Marta Życińska.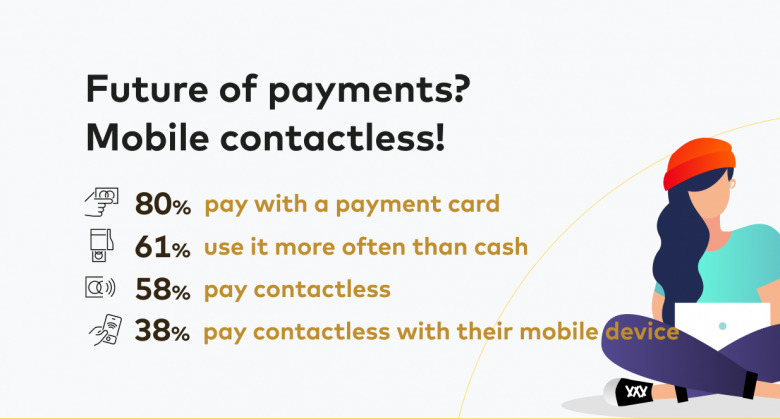 Engaged in social issues
The Mastercard research reveals that even though youths are immersed in digital technologies, relationships and solving social and environmental challenges are of paramount importance for them. It is no surprise that Gen Z supports brands and businesses that are conscious of social and environmental issues. Almost half of CEE respondents in the Mastercard study (45%) say that they donate to various foundations and NGOs and 34% get involved in volunteering. When they think about the future, the state of our planet is one of their most common concerns (46%)
"As true idealists, young people take responsibility for shaping the future, finding the current environmental and social challenges important. That is why they expect brands to take action in this space as well. At Mastercard, we can see that Gen Z appreciates sustainable businesses and is keen to engage in donating. We help them to do it through – among others – our Priceless Causes initiatives," says Marta Życińska, Vice President, Marketing and Communications for Central Eastern Europe, Mastercard Europe.