GAMING
Mega deal: Microsoft buys "World of Warcraft" creators for $68.7B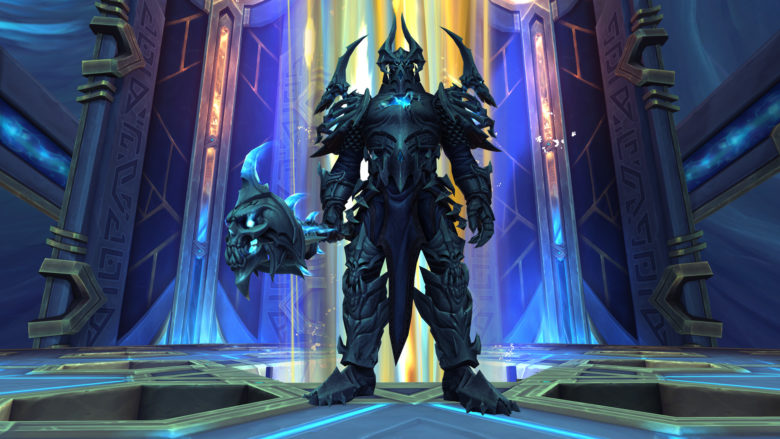 Bang in the gaming industry: Microsoft scores again and snaps the publicly-traded gaming giant Activision Blizzard from Santa Monica, California, USA. The mega-deal will be handled entirely in cash with a purchase price of $68.7 billion ($95 per share) which is significantly more than what the gaming company is currently worth on the stock exchange – $51 billion to be exact.
For Microsoft, the deal appears to be very important after a strong year of growth that took the company's value to more than $2.3 trillion. As a result of the acquisition, Microsoft is now the third-largest gaming company in terms of sales after Tencent from China and Sony from Japan. This means that world-famous gaming titles such as "Warcraft", "Diablo", "Overwatch", "Call of Duty" and "Candy Crush" will also be owned by the Xbox manufacturer. Bobby Kotick will remain CEO of Activision Blizzard, his new direct boss is Phil Spencer, CEO of Microsoft's gaming division.
A key role for the Metaverse
"Gaming is the most dynamic and exciting category in entertainment across all platforms today and will play a key role in the development of metaverse platforms," said Satya Nadella, chairman and CEO, Microsoft. "We're investing deeply in world-class content, community, and the cloud to usher in a new era of gaming that puts players and creators first and makes gaming safe, inclusive, and accessible to all."
The acquisition of Activision Blizzard is by far the largest takeover in the history of Microsoft. In September 2020, the tech giant bought the gaming company Bethesda ("The Elder Scrolls", "Doom", "Fallout", "Rage", "Wolfenstein", "Dishonored", "The Evil Within", "Quake") for $7.5 billion to strengthen the Xbox. Microsoft is now not only arming itself with an arsenal of well-established games but also with around 10,000 new employees who will work on game development and the Metaverse, reports Microsoft.
Strengthening Game Pass
As the manufacturer of the most important gaming console in the world alongside the Sony PlayStation, Microsoft is primarily concerned with the content. With the "Game Pass", Xbox offers a subscription service that provides more than 25 million users worldwide with access to over 100 console and PC games for a monthly fee.
"With Activision Blizzard's nearly 400 million monthly active players in 190 countries and three billion-dollar franchises, this acquisition will make Game Pass one of the most compelling and diverse lineups of gaming content in the industry," Microsoft stated. This makes it relatively clear that the Activision games will soon only run exclusively on the Microsoft platforms and that people will probably not care much about the gaming platforms from Apple or Sony.
Biggest deal since the Linkedin takeover
Microsoft made a historical investment and although the purchase price seems very high, the deal could be viewed from a different perspective: Microsoft has grown from $1.681 trillion in 2020 to $2.5 trillion in 2021, scoring a +50% growth). This corresponds to an increase of $800 billion – not even a tenth of the costs related to Activision Blizzard.
| | | | |
| --- | --- | --- | --- |
| Company | Amount in $ trillion | vertical | Year |
| Activision Blizzard | 68.7 | gaming | 2022 |
| LinkedIn | 26.2 | social network | 2016 |
| nuance | 16 | Speech Recognition | 2021 |
| Skype | 8.5 | VOIP | 2011 |
| GitHub | 7.5 | DeveloperPlatform | 2018 |
| bethesda | 7.5 | gaming | 2020 |
| Nokia | 7.2 | mobile phones | 2014 |
| aQuantive | 6.3 | digital advertising | 2007 |
| mojang | 2.5 | gaming | 2014 |
| vision | 1.4 | Graphics software | 2000 |
| Navision | 1.3 | Accounting software | 2002 |
| Yammer | 1.2 | social network | 2012 |
| Fast Search & Transfer | 1.2 | Search | 2008 |
Activision Blizzard is highly controversial
And this could be the key. The transaction between Microsoft and Activision Blizzard is expected to be completed in 2023. However, the deal has to be approved not only by the boards of the two companies but also by the authorities and the latter will probably take a close look and check for possible monopoly-like developments. After all, Microsoft has bought 30 gaming studios in recent years. In 2021, Microsoft wanted to take over the communication app Discord as well but the negotiations failed.
Even though Activision Blizzard has a whole range of extremely lucrative games, it is one of the most controversial companies in the industry right now. In the past year, there were repeated reports of toxic working conditions, which apparently prevailed in the company for years. The allegations, which include serious discrimination and sexual harassment, were so many that the state of California filed a lawsuit against Activision Blizzard in July 2021, CNN reported. So Microsoft has acquired a lucrative but seriously troubled company.