Weekend acceleration
Newcomer Parknshare is The Big Winner of the First Startup Live Sofia Edition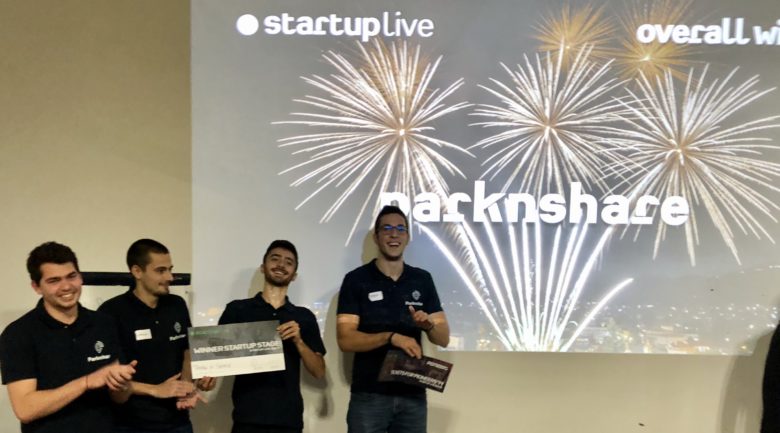 Ten teams, 48 hours of active mentoring and training and four awards – that's the result of Startup Live's first visit in Sofia. "We were surprised by the participants' profiles. Unlike other locations, we've held the weekend acceleration program, in Sofia, primarily developers took part. In Vienna for example Startup Live mostly attracts business developers", Georg Kuttner, managing partner at Startup Live.
The big winner, which is going straight to the Viennese Pioneers Festival next year, is a young service company called Parknshare. It was founded by two students last December during a hackathon in the Faculty for Mathematics and Informatics at the Sofia University. The team is an evidence for Kuttner's observation that local founders are rather with IT background. The new venture aims to give a solution to a major issue of Sofia – the growing fleet and the shortage of parking spots.
The Uber for parking spaces
Petar Ivanov and Lachezar Mladenov came up with the whole idea as a solution to their own problems with parking. "Lachezar had a parking spot downtown and was not using it, I needed one – that's how it all began", Petar recalled. The young entrepreneurs started exploring the niche and tried to convince owners of private parking sports to upload them to a platform and let other drivers rent them while not used. As it didn't work out smoothly, the founders decided to change their approach and start with businesses – shops, banks, restaurants and parkings that have reserved spots.
Currently Parknshare have negotiated seven spots in Sofia and another 300 potential spots are in process of onboarding. The beta version of Parknshare's platforms and mobile application will be launched mid-November. So far, 140 potential users have subscribed to be notified about the start.
"The potential is huge, but we need to work on our go-to-market strategy, of course. For starters, we will be focusing on the downtown area in Sofia, where the demand is very high", Petar Ivanov told Trending Topics.
The prices for parking are defined by the owner of the spot and Parknshare would receive a commission from every transaction via their platform. Compared to conventional paid parking spaces in the city center, which are usually occupied quickly during working days, it is a major advantage for drivers to plan their parking.
Besides negotiating new spots in the city, Parknshare is also fundraising. The team is looking for €75K, preferably from angel investors, to further develop the platform.