METAVERSE
Nexo Ventures: Bulgarian Nexo launches $150M investment fund for metaverse projects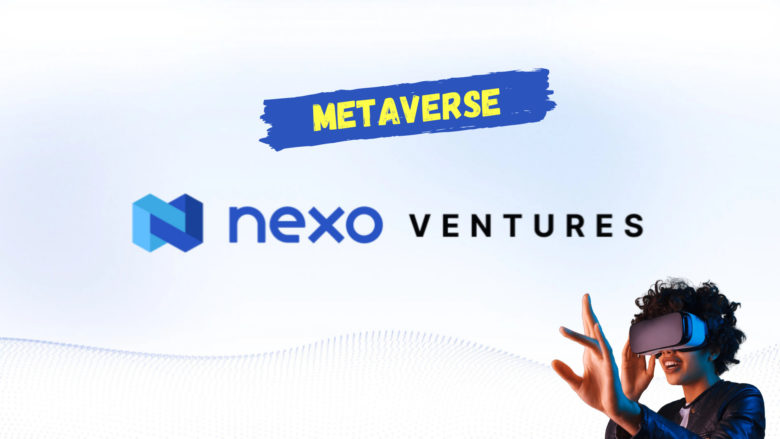 Nexo, one of the world's leading regulated digital asset institutions, announced the launch of Nexo Ventures – an in-house investment and acquisition fund focused on metaverse projects.
The mission of Nexo is to provide a full range of financial services with the benefits of cryptocurrencies through an exchange service with 300+ market pairs. Founded in 2018 by crypto enthusiasts Antoni Trenchev, Kosta Kanchev, and Kalin Metodiev, Nexo now manages $12 billion in assets for over 4,000,000 users in 200+ jurisdictions and has handled more than $75 billion since its launch.
In 2021, through a partnership with Three Arrows Capital, Nexo became the first asset liquidity company to accept NFT as collateral for loans, creating a market and opportunities for those who prefer to keep their "blue chip" investments in NFT assets.
Metaverse: Digital revolution that you (maybe) need to take seriously
What is Nexo Ventures all about?
Nexo Ventures is committed to accelerating the development and adoption of blockchain technology and will invest $150 million in metaverse, Web3, DeFi, and NFT projects. The capital fund makes long-term strategic investments in a wide range of initial stages of retail and institutional projects that are in synergy with Nexo's core business.
Nexo Ventures will focus on five key areas for investment:
Metaverse, NFT, and GameFi projects
Web3
DeFi innovation
Payment and trading infrastructure
Decisions in regulatory norms
"With this fund, Nexo establishes Bulgaria as a source of more and more promising and inspiring projects. Nexo is a world leader in the blockchain space and we consider it our duty to financially and strategically support start-ups and advanced startups. My personal mission has always been in Bulgaria to see the Skype effect that Estonia has experienced – a contagious example of large-scale global success that will create a wave of innovative projects and help build a better society as a whole," shares Kosta Kanchev, co-founder and chairman of the board of Nexo.
Nexo Ventures will be led by Tatiana Metodieva, CFA, Head of Corporate Finance and Investment at Nexo. "At Nexo, we believe that blockchain technology will transform the way we connect and use financial services," said Tatiana Metodieva, CFA. "Our mission is to build entrepreneurs who help the crypto revolution in the future. Nexo Ventures aims to stimulate the continued adoption of digital assets and the expansion of the Web3 and metaverse ecosystem."
What is special about Nexo Ventures:
Created by the digital asset economy
Extensive internal financial experience and resources for development
Integration with Nexo's core products and services for optimal implementation of the business model
Comprehensive marketing and customer support
Providing liquidity for partnership (business) initiatives