COMMENT
Metaverse: Digital revolution that you (maybe) need to take seriously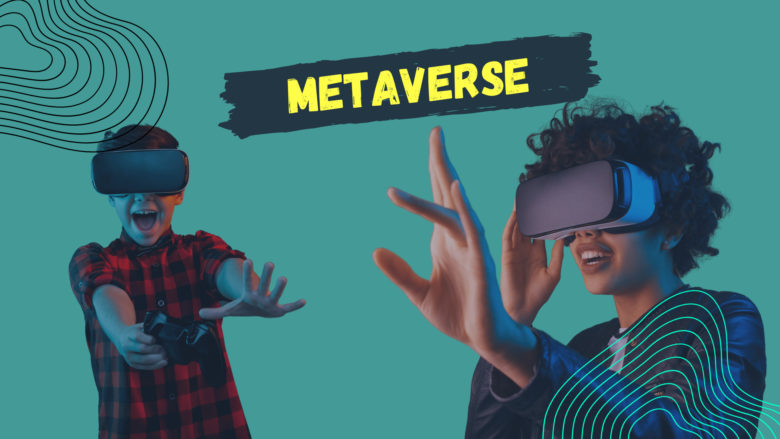 It doesn't matter whether you see it as the future of the digital world or an inflated marketing gimmick: the term "metaverse" is hard to ignore at the moment. At least since Facebook changed its name to Meta and put the massive focus on the Metaverse, the concept has arrived in the mainstream. Working together and interacting with people from all over the world in a three-dimensional virtual space is no longer a vision of the future.
What exactly is the Metaverse?
According to Matthew Ball, the Metaverse is typically portrayed as a sort of digital "jacked-in" internet – a manifestation of actual reality, but one based in a virtual (often theme park-like) world, such those portrayed in Ready Player One and The Matrix. For a better understanding of the concept behind Metaverse, mentally replace the phrase "the metaverse" in a sentence with "cyberspace", suggests the Wired, since in most of the time, the meaning won't substantially change. The reason is that the term doesn't really refer to one specific type of technology, but rather a broad shift in how we interact with technology.
The cool thing about this virtual/digital world is that it provides each user with an individual sense of "presence", an avatar – everyone can be a part of the Metaverse and participate in a specific event/place/activity together, at the same time and with individual agency. For the businesses this means that they can create new alternative products and bring new value to their customers, as Metaverse could also translate in some form of a digital economy.
Hundreds of billions of dollars in business
Seriously though, the Metaverse isn't a marketing buzzword, it's a huge thing that's going to completely change how we use the internet. Nobody shows that more clearly today than Microsoft. Redmond wants to pay almost $70 billion for Activision Blizzard, one of the largest gaming companies on the planet. $70 billion – that also means significantly more than the stock market valuation of around $64 billion today.
"Gaming is the most dynamic and exciting entertainment category on all platforms and will play a key role in the development of Metaverse platforms," ​​said Satya Nadella, Microsoft Chairman and CEO, explaining the reasons for the acquisition. Microsoft doesn't just buy game titles like "World of Warcraft", "Overwatch", or "Call of Duty", but also 10,000 developers who know how high-resolution, interactive 3D worlds work builds. And they buy in 400 million monthly active players in 190 countries who have long been used to pulling out their credit cards for virtual services and items.
400 million users – that's more than Twitter (211 million) or Snapchat (306 million), Fortnite (350 million), or Roblox (50 million). If Microsoft gave them access to their own metaverse via Game Pass (Xbox's subscription service), it would probably be populated very quickly. In conjunction with the consoles and the VR headsets, Satya Nadella is currently assembling what is potentially the largest metaverse the world has ever seen. Can Apple, Google, and Facebook, sorry meta, keep up?
$70 billion – the Metaverse has now got a price tag. Sounds like a lot, but it's not far-fetched. Zuckerberg's Meta wants to spend ten billion dollars and more per year on the construction, tens of thousands of employees are employed for it. Soon it will seem absurd to us that we sit in front of flat screens with headphones for Zoom calls. Young people have been showing us how they use the Metaverse for years: not just as virtual parkour for shooter games, but as a shopping center, an event venue, a meeting place.
Who wants central players?
The only question is whether it should be Microsoft that should build the metaverse. Counter-concepts from the blockchain world such as Decentraland and The Sandbox show (in a rather modest way, but that can be expanded upon) how metaverses can arise that do not belong to a central administrator, but to the users themselves bit by bit. If Microsoft If you don't want your metaverse to be an encapsulated, self-contained 3D world that you can only enter with a GamePass monthly subscription, then it needs to open up to DLT and crypto-assets.
And then you get to the heart of the matter. If the Metaverse is likely to be the next big thing, should regulators really allow it to be built again by the GAFAs who, after Web 1.0 and Web 2.0, now want to dominate Web3? Competition authorities should check very carefully whether they will allow this. It is ultimately up to them whether Microsoft will be able to buy Activision Blizzard at all.
Mega deal: Microsoft buys "World of Warcraft" creators for $68.7B