Founders Story
Nuraphone: How a Startup Wants to Create The Perfect Headphones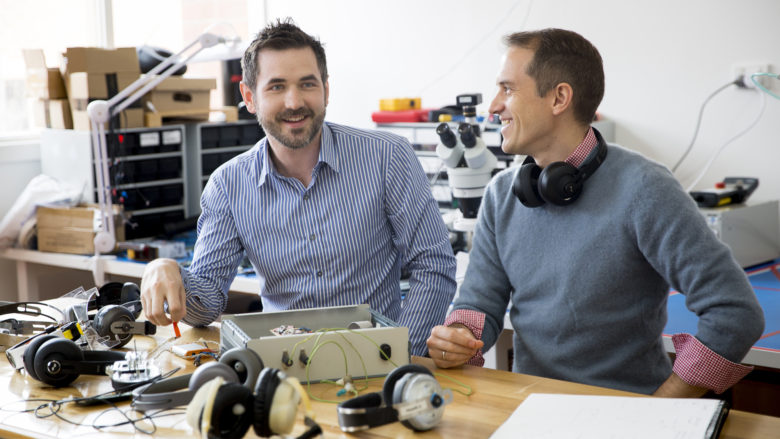 In the consumer electronics sector there is a growing landscape of hardware startups. Many raise their first funds through Kickstarter, and many produce a smartphone "accessory" as their first product. Both of these avenues apply to Nura. The revolutionary headphone company was founded in Melbourne, Australia in 2015. It quickly found its way onto Kickstarter and from there to Shenzhen, China, where the Nuraphone – its first product – is now in production and sells for $400.
The Nuraphone is both a hearing measurement device and a pair of headphones. It has the ability to test hearing without user input and create a unique profile that perfectly matches the headphone acoustics with the user's ears. This innovation promises unprecedented levels of audio fidelity without the need for manual tuning or user adjustments.
Patrick Wollner spoke with Dragan Petrovic, Nura's CEO, about his company's journey around half the world, the philosophy of sound and what makes the Nuraphone so unique.
Global beginnings
Dragan and co-founder Luke Campbell — a former ear surgeon with a PhD in hearing science — lived at a fifteen-hour flight distance from each other. "It's a totally 21st-century story. I was born in Serbia. I grew up in the US — in Mississippi. I did my graduate work in Berkeley, California. Two friends that I worked with eventually became professors in Melbourne, Australia," Dragan explains. "Four years ago, I went to Melbourne for work and got in touch with them. They invited some of their friends and that was the beginning of my social circle in Melbourne." Luke was also part of that circle, "an amazing programmer with deep expertise in signal processing and who can play the piano, not particularly well, but he can play." Contrary to Dragan, who confesses that he himself has "absolutely no talent for creating music."
Their conversation started with a philosophical point. "Today is a wonderful time to be a music enthusiast," Dragan recounts, "we have pretty much all the world's music that was ever recorded available at our fingertips — not just the new stuff — even the old stuff is being remastered. And these aren't the highly compressed MP3s from fifteen years ago when everyone sounded like they had a lisp."
The missing note
At the time, Dragan and Luke talked about the complexity of the system: "First making the music, the creative passion and dedication that goes into making it, recording it, mixing it, mastering it. Compression. Distribution. Streaming. Playback. It's an amazing feat of science and engineering that all of this is possible." However, they also realised that this can't be it. "Is it done? Is the problem solved? Has humanity done everything there is on that front? People still disagree how it is supposed to sound. Even music professionals always want to tune a stereo in different ways. And it never sounds quite the same. It never happens. So why?"
"It makes sense. Everybody hears differently. In fact, your hearing and my hearing are more different than your voice and my voice," the electronic engineer jokingly points out. "This has been quantified in hearing science. What is considered "normal hearing" has a range of sensitivity of up to 20 dB. That amounts to seven clicks on the iPhone volume button."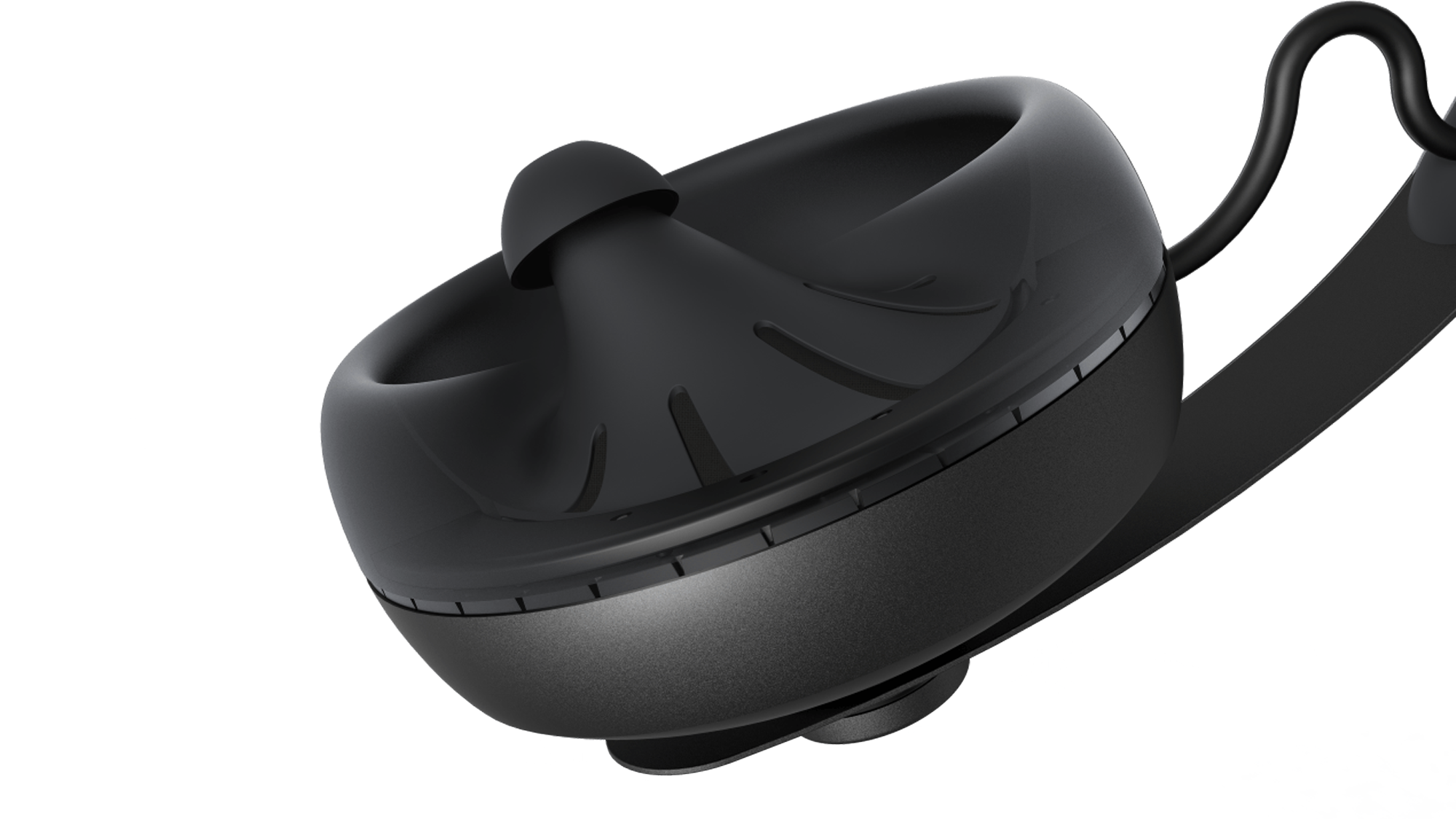 Dedication to the perfect sound system
This constitutes the core of the story that Dragan and Luke have dedicated themselves to over the last years. "There is no such thing as a perfect sound system. There is only such a thing as a perfect match between a sound system and a person's hearing system. Trying to design a sound system without taking into account how a person hears is like making glasses without asking who is going to wear them," Dragan expounds.
Realising this is what lead both scientists to "drop everything" in their past careers and start Nura. Two "tech geeks, music lovers but non-musicians" on a mission to "deliver perfect sound to every individual." Their backgrounds in signal processing, hearing science as well as their love for music was what it took to develop the device. The end result looks like headphones but is actually "a really sophisticated hearing measurement device." It uses a technology that is employed in the medical field: the measurement of otoacoustic emissions — a natural phenomenon which occurs in response to an audio signal entering the ear.
Measuring hearing
In Dragan's own words, "otoacoustic emissions are an acoustic signal that is generated by the activity of your cochlea. This vibration essentially comes out of your ear. The signal it emits is very, very faint. When your ear hears a sound, the otoacoustic signal that is generated is about 80 dB weaker than the sound that went in." The Nuraphone evokes these responses, using a very sensitive microphone to capture them. Subsequently, the collected data is used to calculate how a person hears. This unique profile is then applied to whatever is played back through the headphones, aiming to deliver that personalised "perfect sound." Dragan compares the difficulty in capturing these emissions with "looking at the Matterhorn while sitting in Vienna and trying to determine if someone placed a pebble on top of the mountain. It's a very tiny signal that needs to be measured."
Dragan, Luke and their team solved these problems and moved quickly to share their vision. After the initial discussions, the founders relocated to China to participate in the HAX accelerator and launched a Kickstarter campaign in mid 2016. "When we were in HAX — we spent three and half months there — all we knew were the three blocks between the apartment that we lived in and the office. It was full-on, seven days a week, we pretty much never left the lab," Dragan recounts.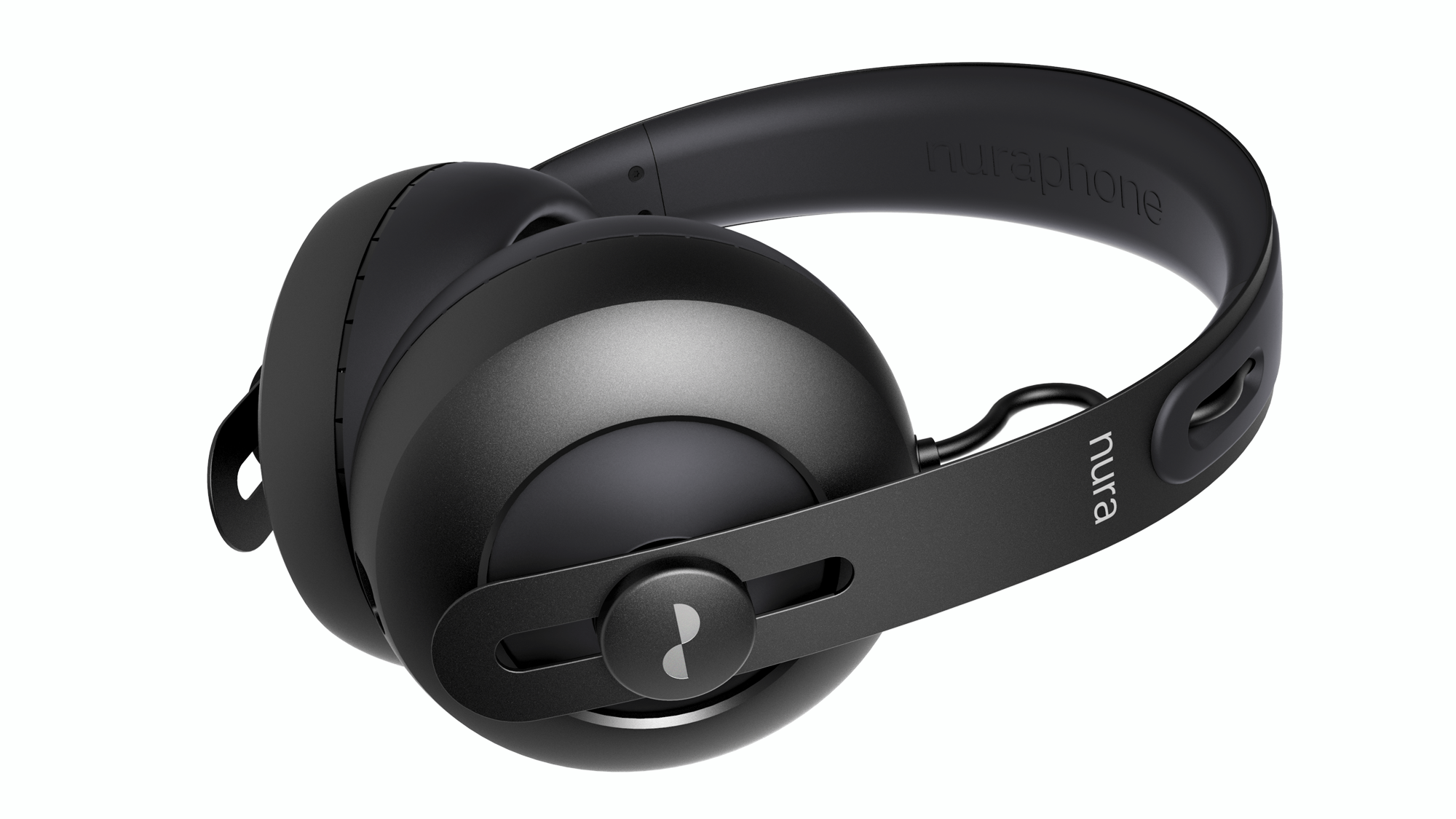 China accelerates hardware development
Shenzhen is "the place where all of the world's electronics are made. The supply chain is there, the accelerator is there and that's why we now do our manufacturing there. In fact, our entire engineering team moved back to Shenzhen in 2017. Anything related to hardware can be done very, very quickly. The supply chain is in place, it is very efficient."
Retrospectively, Dragan says the move to China was the best decision. "Regarding startups, people talk about how 'hardware is hard', especially if you do it from the comfort of your own timezone. If you work from home (wherever that may be) with a manufacturing partner in Shenzhen, things become inefficient and drag out." And the team most certainly did not drag things out. In 2016, the product raised 1.8 million USD on Kickstarter, followed by an additional 5 million USD in seed financing in 2017. The product became available in October of that same year. Dragan and Luke raised another 15 million USD in Series A financing in July 2018. He remembers the early days in China: "Our entire team, including the founders of the company were on the assembly line, making sure that everything was getting done. When a worker needed a break, we would sit down and do the soldering, do the assembly, do the packaging."
Launching the Nuraphone
At launch, the Nuraphone's development focused on its core functionality: testing the user's hearing, making a profile and improving the match between sound system and listener. In 2018, a software update was released that introduced additional functionality, such as active noise cancelling and audio control directly on the headphones.
In addition, the headphones support Immersion, a system that plays bass not inside the ear canal, but applies it to the skin outside the canal. "We focus on maximising the amount of information that gets through to your brain. We want to make sure that you get the most detail of the music to your brain. Good sound is sound that you hear. The immersion mode of the Nuraphone delivers bass to your skin. It emphasises the tones that your skin can feel. It allows you to get the deepest bass by far and still maintain clarity," Dragan explains.
Why tune in in the first place?
Asked why all of this is necessary if correctly tuned normal headphones can also do the trick, Dragan retorts, "there might be some headphones that you prefer over others, but that really comes down to being matched to your own hearing. What Nuraphone offers is that — rather than going out and trying 100 headphones to find the one that happens to be best matched to your hearing — we will do that work for you."
The CEO outlines that there are future updates planned with the same hardware, partially based on the dataset that Nura has been able to collect to date: "one of the other interesting things is that we have now accumulated the world's largest database of objective hearing measurements. We now have a lot of data that we can use to further refine our technology and make it better over time."
Software updates
Dragan also hints at what the next steps might be: "the first time you put the headphones on, the Nuraphone goes through a measurement with dedicated sound patterns that are specifically designed to make it easier to measure the otoacoustic emissions.This takes anything from a little under a minute to three minutes." Afterwards, the profile remains constant until the user chooses to create a new one.
In the future, Nura is planning to continually assess the user's hearing. Dragan says that "one of the things we are working on is to measure your hearing on an ongoing basis. What that means is that you would be using the music that you are listening to as the input signal for the otoacoustic measurement. That will give us the ability to further refine and further improve the measurement."
Moving on to new acoustics
It clearly looks like the company's first product will not remain it's only one. The CEO's vision is to be able to use their product in every setting where audio is played. He outlined that his team is currently investigating the acoustics of a car together with a car manufacturer. "The shape of the space is known, we know where the speakers are and we know where your head is if you are the driver. If we also know your hearing, we can tune the stereo of the car to match your hearing. This is an extension: we take the knowledge of your hearing that we have obtained through a hearing measurement device like the Nuraphone and tune the car stereo."
Nura's potential grows with every new pair of ears tested. And tapping into the headphone market, which is expected to exceed global revenues of 20 billion USD by 2023, leaves plenty of space for this potential to go a long way for Dragan's and Luke's hardware startup.