micro mobility
Official Statement Says No Lime E-Scooters Have Been Stolen In Sofia. Yet.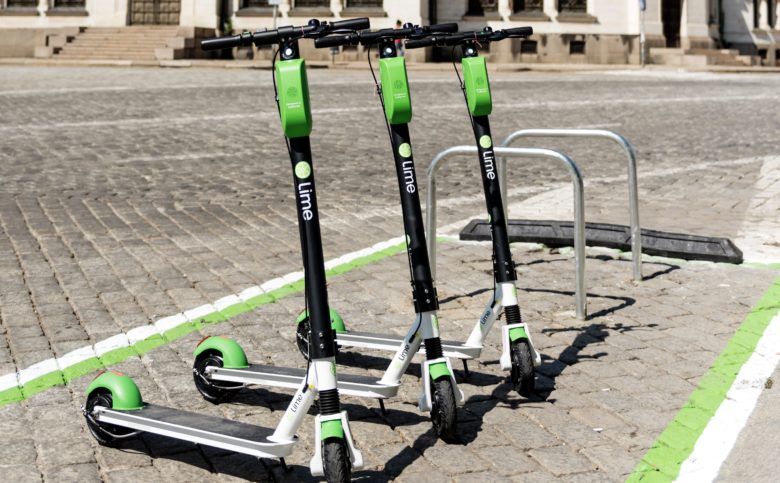 It's been less than a week after shared e-scooter service Lime was launched in Sofia, and the local media outlets started reporting that 10% of the vehicles have already been stolen. This, according to the local press office of Lime, is not true. "In the past few days there has been an attempt of stealing 2 e-scooters but thanks to the fast reaction of the Police and its constant collaboration with Lime these scooters were collected," reads the official statement. 
It's not worth it to steal one
It is not worth risking to steal a Lime scooter, says the company. On the one hand, the vehicles are tracked by GPS systems and their wheels are blocked if the scooter is not unlocked via the application. Moreover, if anyone is planning to use their parts – this shouldn't be possible. "Lime produces its own customized scooter model, which means if someone tries to take a part of our scooter, it would not fit any other model," explains the company.  
Theft, however, is a common problem of e-scooter operators everywhere, and it's a matter of time to happen in Sofia too. In Slovakia, for instance, the operator Mint launched services in the end of July, and within a week 25 of the 50 vehicles were reported stolen. All of the stolen e-scooters were found within a few hours thanks to the police and the GPS locator installed in each e-scooter, wrote local publications. 
Vandalism is another problem e-scooter service operators face. In a recent publication, the Guardian reports of 100 e-scooters that have been dumped into Oakland's Lake Merritt. It's nothing country- or culture-specific. There's even a Southpark episode on the matter. 
Thief or juicer?
Last Thursday Lime officially launched its services in Sofia with a fleet of 150 e-scooters. "We are thankful to the active citizens of the capital and would like to encourage them to give signals both to the Police and us in case they have doubts related to any kind of criminal activity, " says the statement. 
 Before the launch, the company started recruiting juicers – people who get paid for charging the vehicles. While Lime encourages citizens to report any doubt related to theft, it's still unclear how would one can distinguish thief and a juicer.