CEE "STAR OF THE WEEK"
Ondato: the Lithuanian Startup that offers Digital and Biometric Authentication in a Unified Platform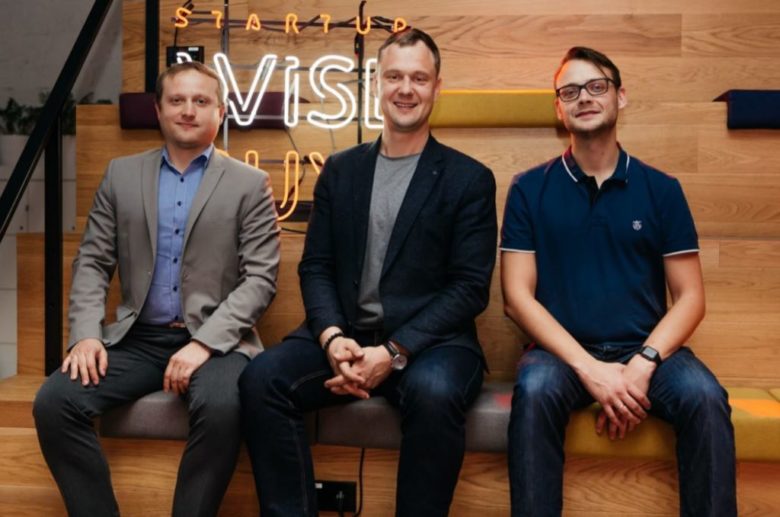 "CEE Star of the Week" is our weekly series of short stories where we present a company from Central and Eastern Europe that has recently achieved something significant – closed an investment round, won a prize, successfully launched on a new market, made a prominent hire, etc. The stories can be found both on trendingtopics.at and trendingtopics.eu.
Verifying one's identity is something that we are all used to doing, and its importance has been growing more and more due to factors such as technological development and the decrease in human-to-human interaction. Nowadays, simply showing your ID or stuttering on the phone to remember your mother's maiden name surely isn't the most sophisticated method as a growing number of entrepreneurs have introduced the newest tech advancements in a market whose size is expected to reach around €13B by 2025. 
Today, we are going to tell you about the digital and biometric authentication startup Ondato that uses the latest technology to make the identification process faster and more secure. The Lithuanian startup whose specialties include AI, Biometrics, and Know your customer (KYC) technologies has recently announced a successful seed round of €1.6M from Startup Wise Guys, and OTB Ventures, both early-stage investors in the broader CEE region. Furthermore, the startup is among the first to announce it will be moving its headquarters from Vilnius to London after Brexit. The seed round marks the beginning of the company's expansion across Europe and to the UK, but what is unique about Ondato?
What services does Ondato offer?
Ondato provides a complete compliance management solution with photo and live video identity verification, data monitoring, screening, due diligence, risk scoring, and case management. These services are all available on a single platform, where a biometric three-dimensional map of an individual for identification is captured. The process of comparing a person to their ID is automated and features 3D depth recognition, AI mapping technology, liveness detection, and anti-spoofing checks. Ondato's white-label service can be 100% personalized for the brand of each client. 
The platform can be launched without any IT development from the clients' side and offers cross-device functionality and process translation into any language available. Apart from the photo and video verification, Ondato also offers e-signature authentication and a compliance management platform with over 15 K.YC. compliance requirements such as business intelligence dashboards, client card risk-scoring engines, manual document validation, and others.
How can Ondato's services help businesses?
The platform can save time and effort in the process of client onboarding as it allows businesses' seamless integration, without worrying about different legislation in different countries. When it comes to security, Ondato prides itself to possess technologies that make the process entirely transparent and adhere to the latest compliance regulations, such as the EU GDPR and the ISO/IEC level 1 and 2 presentation attack detection. As it takes less manual work, the process is also time-saving, which is another factor influencing customer satisfaction. As noted by the company, customer authentication during the process of signing a document can take "milliseconds".
Who are some of Ondato's clients?
Currently, the company has over 150 clients across 24 countries. SAVY, the first mutual lending platform in Lithuania, NFT Ventures, a Swedish-based VC, among the active players in the Baltic region, SEB – one of the bigger Nordic financial services group, and General Financing are all among Ondato's customers.
How has the COVID-19 crisis affected Ondato?
According to company claims, Ondato's annual revenue has witnessed over 3x growth in 2020. This can be contributed to the growing demand for onboarding of users to digital platforms in transport, food delivery, online commerce, and consumer services. The need for user ID verifications in sectors where it wasn't necessary before the pandemic has also increased the need for effective and cost-efficient Know Your Customer compliance offered by banks and insurance providers for businesses.
The fact that many businesses switched to offering their services completely online has also led to an increase in the demand for Ondato's suite of authentication products.
What are the future plans of Ondato?
One goal for Ondato is to expand across Europe, and the company is already working on it. It has recently announced its planned expansion in 2021 to Germany, France, and Spain. The funding money from Startup Wise Guys and OTB Ventures, Ondato will use to expand its product development at the R&D hub in Lithuania. The upcoming change of headquarters (from Vilnius to London) is also another change to happen this year. As 
Liudas Kanapienis, founder and Chief Executive of Ondato, said: "The UK remains a business capital for Europe and we are excited to call London our new home – undeterred by Brexit. Amid the unprecedented global disruption of 2020, agile start-ups such as Ondato have rapidly grown to meet the new needs of an increasingly digitised economy."