#OpenVienna: HOW & WHY your CEE startup can join Europe's most thriving ecosystem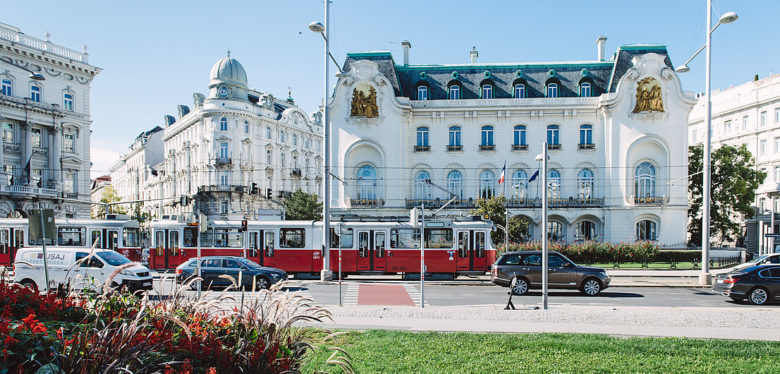 Expanding their business into the EU's lucrative German-speaking markets is the goal of many established businesses and startups alike. Austria may not be the first place that pops out when pursuing this goal – after all, the country is home to just 8 million of the 100m people speaking German in the Union. But this thriving ecosystem holds enormous potential as a jumping board to the broader German-speaking world and has some amazing perks on the table.
To give a peek and dive deeper into the WHATs, HOWs, and WHYs of setting your startup's foot in the Austrian capital, the Vienna Business Agency is holding the #Open Vienna – A Thriving Startup Ecosystem virtual tour on April 28th as part of the startup festival ViennaUP´21. The event is free and particularly welcomes CEE founders who can gain insight, meet experts and talk to counterparts from around Europe.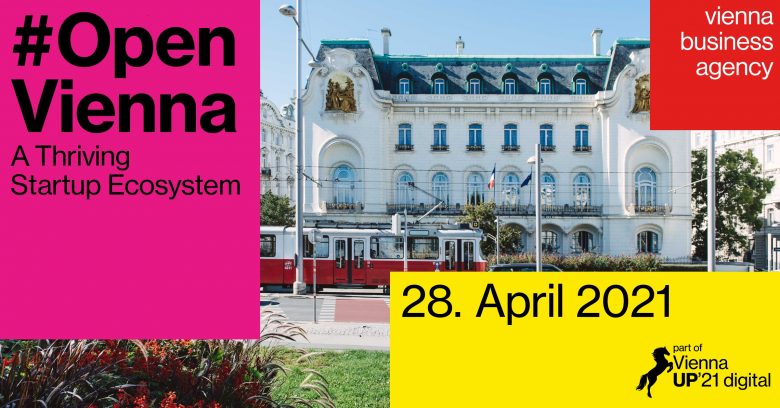 The WHATs: Business Location Vienna
Vienna tops multiple international rankings of the best places to live, work, and do business. To name a few, it was #1 in 2020's "Global Recovery Index" compiled by CBRE and has consistently led Mercer's "Quality of Living" ranking between 2009 and 2019. In 2019, the Viennese was named "Best Startup City by PeoplePerHour.
Its great location in the heart of Europe, just a three-hour flight from every European capital, thriving business community with over 220 multinational corporations, and a great pool of talent with nearly 200,000 students in some of the world's top universities, turn it into a hotspot of opportunities.
The HOWs: Setting up your business in Vienna
[embedyt] https://www.youtube.com/watch?v=-tg5mL0azlw[/embedyt]
In today's world, setting up your business in Vienna can actually be completed in just a couple of days. What's even better – you can do it all online. The process is pretty straightforward and does not take any substantial financial resources. As an international founder you can contact Vienna Business Agency and get free support, advice, funding for projects and real estate offers.
Participants in the event will have a chance to meet Gernot Schwendtner, co-founder of weGrow International, who will share his company's hacks for helping international businesses make and grow their way into the Viennese business world. Schwendtner has worked with a wide range of fast-growing businesses, including the likes of WeTransfer, Channable, Ticketswap, Honeypot and more. So he certainly has a lot to tell about successful market entrance strategies, including in challenging times like the ones we are going through now.
[embedyt] https://www.youtube.com/watch?v=x2rJXuIcsT0[/embedyt]
Quite a few successful founders have already been there & done that and you can all listen to their testimonies and talk to them as part of the #OpenVienna event. One of them is Alexander Brix from Vienna-based startup Kaleido AI, which was recently acquired by Australian design platform Canva in one of the largest exits in Austria's startup scene. Another one is Fredrik Debong, one of Austria's most successful entrepreneurs, who is originally from Sweden and is behind two innovative startups – mySurg and hi-health. He is convinced that Vienna is a great place to start and grow health and insuretech companies. Wonder why? Register Now to find out.
Austria: a "funding jungle" full of opportunities
Austria's huge funding opportunities are often referred to as a "funding jungle". Funding, both public and private, is abundant with the Vienna Business Agency alone holding a budget of EUR 70m to support stellar startup projects in 2021.
In the plethora of funding provided by the Vienna Business Agency, there is one particular program aimed to help innovative startup ideas. The maximum funding amount is EUR 200,000 per project. The grants are not invested in the startups themselves – it goes to their projects, and covers between 45% and 35% of the total costs. The approval process is very fast and takes about three months. Interested in the program? Book a free personal consultation with Vienna Business Agency's experts here.
The WHYs: A bridge between East & West
[embedyt] https://www.youtube.com/watch?v=Qe3ftNp6nzo[/embedyt]
Apart from an ideal location in the heart of Europe, Vienna also boasts a unique mix of Western and Eastern European cultures, making it the ideal place to build a company which can easily expand to the whole European continent.
A startup needs support, and the city's tightly-knit startup community surely provides it. On top, there are abundant opportunities for financial, infrastructure and know-how help in every step along the way – not only in Vienna, but also in Austria as a whole.
Last but not least, coworking spaces are also popping up across the city, offering startups a great working environment and networking opportunities – at affordable prices.
Join the #OpenVienna –a Thriving Startup Ecosystem, to:
Deep-dive into the business location
Get practical market entry insights
Learn how to create a GmbH (LLC/Ltd.) "entirely" online, step by step
Discover the startup ecosystem
Learn from international founders why they have chosen Vienna
Find out more about funding opportunities
Extend your network in Vienna
Connect with speakers and ask all your questions
The #OpenVienna – A Thriving Startup Ecosystem event is held as part of ViennaUp'21, the largest startup event in Central and Eastern Europe. Initiated by the Vienna Business Agency, more than 40 partners are supporting the event that will take place on April 27-May 12th to bring participants on a virtual journey through the hottest trends of the European startup scene – from fintech to social impact businesses, female entrepreneurship and hardware startups or creative business.