⭐CEE STAR OF THE WEEK⭐
Packhelp: The Polish Startup Ranked As The Fastest-Growing Tech Company In CEE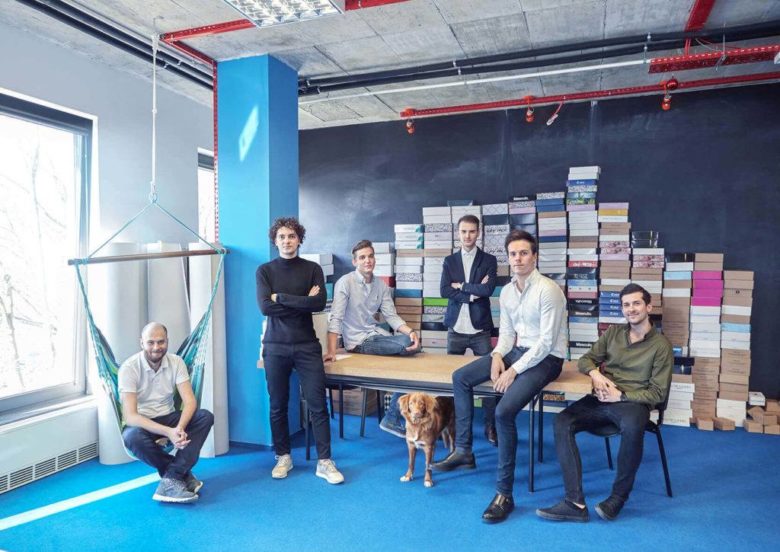 "CEE Star of the Week" is our weekly series of short stories where we present a company from Central and Eastern Europe that has recently achieved something significant – closed an investment round, won a prize, successfully launched on a new market, made a prominent hire, etc. The stories can be found both on trendingtopics.at and trendingtopics.eu.
Here is a challenge: note the most notable transition for businesses all over the world since the beginning of the COVID-19 crisis. Yes, this is an easy one: most product companies have switched to online retailing and have started shipping their products to customers. A very big problem, affecting mostly small businesses who lack the resources of big retailers, however, became product packaging. "How do I choose a material that is suitable for long-distance traveling? What about the design?" These and many more concerns were answered by the company we are featuring today – Warsaw-based Packhelp.
The startup has spread all over Europe now and offers retailers the ability to design their own quality packaging. In fact, it is not only about shipping with Packhelp. The company strives to create products that will complement its customers' brands and help them differentiate from competitors. "We're proving how important the unboxing experience is for not just the e-commerce industry, but for anything that's sold in packaging," said Wojtek Sadowski, Packhelp CEO & co-founder. Recently, it became clear that Packhelp took first place in the "Deloitte Technology Fast 50 Central Europe" ranking for 2020, which is a recognition of its potential as a fast-growing technology company. The remarkable growth rate of 9077% has inspired the Trending Topics Team to find out what makes Packhelp so special.
What makes the solution of Packhelp unique and what are the benefits it brings?
In a nutshell, Packhelp allows companies to design and order their own custom-branded packaging. The ultimate goal of the company is to provide cheap, but unique packaging to their clients so that they can differentiate and set out their own branding style. The combination of a wide product and services range, as well as the user-friendliness of the software, make Packhelp stand out in the market. "We work with thousands of brands from all over Europe, and for them, we aren't just a supplier of their boxes, but rather their partner who's partially responsible for the way their product is presented to their consumer. Their support will help us to further strengthen our position in European markets and expand our product range with new, fully biodegradable products," added Sadowski.
What types of packaging does Packhelp offer?
Anything from boxes, through bags, tubes, packing papers, and even personalized tape that you can use to wrap the shipping box of your products (just like Amazon does!), in order to differentiate yourself from your competitors. Apart from their Kraft product boxes that can be used as product packaging in a store, to showcase one's products or sell them directly, Packhelp has several other product lines, including eco-packaging, and cardboard packaging that was specially created to be used for shipping one's order. Clients also have the option to choose between plain packaging or customize it themselves by taking advantage of the different software tools. If one is not sure about the quality of the packaging, or would simply like to experiment with the products, he/she can always offer Packhelp's sample pack, which features a range of items, as well as the opportunity to get familiar with the brand.
What are some features of the software?
The software enables the user to customize and preview their packaging. It offers several types of packages: from boxes, through bags and envelopes, and even customized tape that can be used for better recognition of the shipment packages of its clients. Packhelp offers a range of services aimed at helping its customers create/choose the best packaging that suits their brands, including an AR app (available for iOS devices) that enables users to preview a 3D model of their packaging. Another convenient tool is the online box design extension which automatically personalizes your products by adding your logo, and the software can detect if your image is of bad quality and fix it. What is more, the company has recently introduced its Packhelp Wallet tool, which enables users to collect their discounts and savings in one place.
When was the company launched? Who is currently onboard and where can I find the products?
Packhelp was launched in 2015. While it consisted of 6 people back then, now the company has more than 60 employees and has over 10 000 customers from over 30 countries, mainly from Europe.  
Who are the investors of Packhelp and what are the biggest rounds of the company? 
Packhelp managed to raise €2M during their Seed Round.  Back in March 2019, they also attracted one of the biggest investments in Central and Eastern Europe by securing a $10 million funding round led by White Star Capital. Other investors included Speedinvest X, PROfounders, Market One Capital, and Apostolos Apostolakis.
Who are some of Packhelp's most well-known customers?
Packhelp works with customers of different sizes, offering batches of at least 30 pieces of custom-branded packaging. Among its most famous clients, there are companies like H&M, Uber, Google, BMW, Wrangler, EA, and L'Oreal among its customers.
What is the business model of Packhelp? 
Clients are only obliged to purchase a required minimum of packaging pieces. It looks like Packhelp is basing its business mainly on a B2B model, as the initial idea of the company founders was to ensure that SMEs can get quality packaging at a low price.