Biotech
Printivo: Bulgarian startup 3D prints living skin tissues and is preparing for a seed round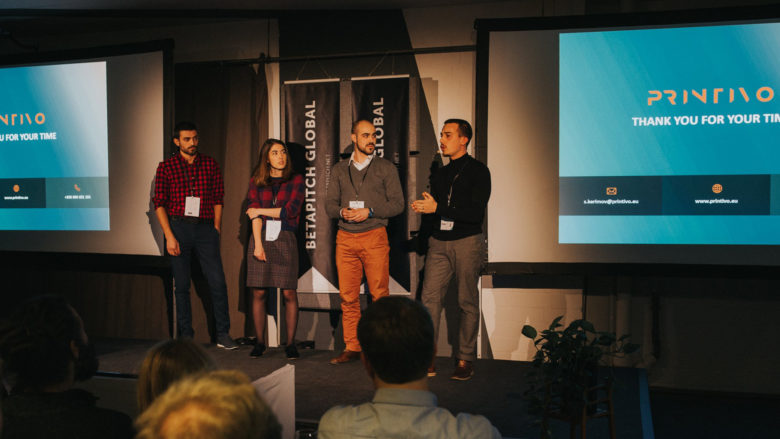 Printivo was born in 2017 with the ambitious vision to print living skin tissues and revolutionize the way cosmetics and pharma industry develop their products. Even though in the first months the team of four needed to work wherever in Sofia, they still managed to put together the prototype of their 3D bioprinter and to get  their first investment in March. 
The company was founded by the two medical university graduates Spas Kerimov and Vanyo Vezirov. With €10K initial own funding from they managed to develop a beta version of their 3D bioprinter and a bioink to start working on different types of tissues.  In several months Printivo won the contest Beta pitch in Bulgaria, got recognition at the global Beta contest and attracted its first angel investor Svetozar Georgiev, co-founder of Bulgaria's biggest IT success Telerik. Georgiev valuated Printivo at €1M and invested €50K in the further development of the company, he explained.
Adam and Eve reinvented
The main products of Bulgarian Printivo are the 3D bioprinter Eve and the universal bioink Adam. Eve is capable of printing different forms and cell structures, and combined with Adam it prints living human tissues. Even though the technology is in its rather early stage of development its capable of printing three-dimensional structures and enrich them with living cells that could live up to seven days within the structure.
At first Printivo's founders were planning to print skin or other organs tissues and target the $100B clinical trials market. However, under the guidance of their first investor the team decided to change direction a bit and try to find sustainability first. The new strategy of Printivo is to try to commercialize every stage of the development and penetrate the local market, starting with bone tissues for dentistry. "We would rather perfect the technology and meanwhile try to gain sustainability by selling intermediate products instead of working on a dream, that might be too far away", Kerimov told Trending Topics.
Going down the way of developing diverse byproducts for different industries Printivo got its first potential clients. "Few private dental clinics from Bulgaria have reached out to us and want to collaborate on R&D", Kerimov explained.
3D living tissues as a service
The main difference between Printivo and other well known startups on the 3D bioprinting market such as Organovo, BioBots, Cellink or 3DS, is the strategy. Instead of offering bioprinters, ink or any endproducts, Printivo are planning to grow teams specialized in different types of tissues that would work dedicatedly with clients on particular projects.
To be able to accomplish its ambitions Printivo is now preparing to raise seed round and will be seeking for €1M to sustain a R&D team for the next year. "According to the plan we'll have the new better version of our bone tissue by mid 2019. Hopefully by then we will also have closed a seed round to continue research and development and expand our portfolio", Kerimov said.
The field of Printivo is a very knowledge and capital intensive one and it might take some more investment rounds and years before the company reaches its goals or any sustainability.  Kerimov himself sees Printivo as a financially sustainable company at least five years from now. However, the first investor in the company sees great potential in the team. "The technology itself is very rare for Bulgaria and the potential endproduct is so important for the medicine on global level. The team is also a rare combination of talents – doctor with a strong sense for business, biochemistry specialist, mathematician and an engineer with software, architecture and hardware skills", Svetozar Georgiev said.