Strategy
Case Study in Bulgaria: When a Startup Needs a Product Manager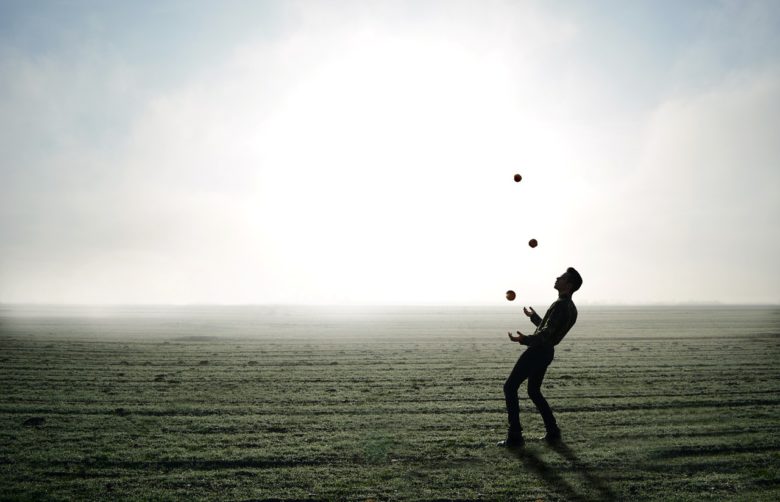 "As Bulgaria started shifting from an outsourcing destination to an ecosystem of product companies, we realized that there is huge demand for a new role – product managers", said Diyan Mihaylov, cofounder of Product Tank Sofia. The product managers turned out to be rare species here, so Diyan and his cofounder Mariya Rashkovska conducted a study to profile the mystical person needed to lead a product company through the process of scaling up. Trending Topics, on the other hand, asked startups already transitioning to scaleups, as well as one scaleup to define the strategies companies apply in the different stages.
Who are they, where do they come from?
A well rounded product manager needs to have a broad range of skills – they need to understand technology but also need to be good at conducting market research, building business cases, analysing data and interviewing customers. Through the study, Product Tank Sofia managed to identify several profiles. As the product manager is a pretty new role to the market and there is no specific education in this direction, PMs in Bulgaria usually come from diverse backgrounds such as engineering, business or project management.
Most of the product managers have either engineering or business background and usually need to gain experience through different roles to acquire new skills. "There are also a lot of project managers due to the booming outsourcing industry which is a different role, but one that could be used as a basis to build on as well. Indeed, in most of the cases the product managers have a technical background and need to catch up with soft skills such as leading a meeting or presentation skills etc.", Ivailo Ivanov of Leanplum told Trending Topics.
"The study doesn't include all PMs in Bulgaria, but being around for some years and observing the processes here, I'd bet there are around 200 experienced product managers in the local ecosystem", Diyan Mihaylov told Trending Topics. According to the study, however, only 4% of the PMs started directly in product management.
When Product Startups meet Product Management
There's one very interesting trend that Mihaylov observed and it's related to the development of product startups. Once such companies reach the product-market fit stage they have the opportunity to start growing exponentially. "This is the exact moment when the co-founder stops being able to take proper care of the product management and the company needs someone dedicated for that role", he said . According to Mariya Rashkovska, who has worked as a product management consultant with startups, in addition to purely not having the capacity to act as product managers when they need to scale, startup founders are facing many other challenges way before that. "In startups, usually it is the founder who acts as the product manager from day one because they are the most motivated to build the product and have the clearest idea among all team members about the product vision. However, most often they have never built a product before and do not have the knowledge on how to approach such a challenge." In such cases, most often they learn on the job via trial and error or though mentors and consultants. There are some exceptions through:
"I once had the case of founders with an engineering background who were coming from a corporation and knew that they need a PM from the very beginning. Having the founder, however, as the strategic leader they started to look for a product owner to help with the day-to-day activities  of the product development process", explained Rashkovska. According to her another interesting strategy for founders with ideas is to hire a PM to validate the idea and prototypes with the market, before investing in engineering teams and building a product.
We asked two companies how they manage those processes. Here are their strategies on the matter.
Storpool: when the cofounder is no longer a product manager
Storpool was founded in 2012 with the idea to allow companies to build a simpler, faster and more reliable cloud, with a lower overall investment. When Boyan Ivanov and his team started their venture they were told they wouldn't be able to sustain the business more than a year and yet Storpool is one of the few cash flow positive data storage companies worldwide and has triple digit growth thanks to their distributed storage software. With the growth, however, some challenges manifest as well. Here's what Boyan Ivanov, CEO of Storpool, told us:
"After the company has reached the product-market fit phase and started growing it's no longer possible for the cofounders to play the role of the product manager. At some point we analysed the market and our potentials and concluded  that we could perform up to ten times better. We need someone dedicated to proper customer discovery and someone who is experienced enough to talk to clients and then translate that to the technical team. The person who was covering this position, one of the cofounders, simply didn't have enough time to do that and that is a crucial role, not something you could do on the side.
The person a startup like us would need is one that has the technical knowledge, so he or she would be able to communicate with the development teams, but also has a soft skills set and a bit of sales attitude do be successful in conversations with clients. The marketing and the technology are not enough for the growth of a company. There needs to be someone who would find the business ecosystems and align the whole product team in the right direction.
Product managers coming from the large enterprises are not suitable for startups and scaleups. They are used to work in structured environments and have fixed goals per defined period, or they are used to rely on other teams for part of their work e.g. the data analytics team. Startups, on the other hand, need people who are ready to swim in unstructured waters and have experience in building a product from a scratch. Such people could come from companies like Telerik, Netage, Finanalytica etc."
CourseDot and the outbound PM
Coursedot is  founded in 2015 to be an online marketplace for IT training courses. In September, almost three years after its start, mistakes, lessons learned and some funding, the company released its first product. Teodor Panayotov, CEO of CourseDot, shared what he learned throughout the process of developing the product:
"For quite some time we were having a CTO and were working with an external front-end developer. The biggest mistake we made was to develop the product based on what we thought would be needed on the market and were not asking our clients.
At some point, we realized that and everyone in the team started reading and learning about product management. We started to learn how to ask the right questions and implement them in the product development – something that's crucial and part of the product management role. We finally managed to define buyer personas.
It's been a year since we started structuring our work and we've finally launched the first product. We worked with an external product manager while developing it and now my two co-founders and I share the role. A very important lesson I learned is that the whole team needs to be involved in the product development process. Our external product manager played the coordination role.
In cases like ours, our product is a marketplace for IT instructors and trainers. We don't need an in-house product manager for three reasons: we cannot afford, the product is not as interesting for an experienced PM and once its developed it doesn't need much more creative work, and third we cannot utilize such a person due to the specifics of the product.
Hiring an external product manager gives you speed.  It would take time for one in-house to get to know the business and to be trained. An external does the job, has a clear scope and frame. It makes sense for a company to have a product manager the moment the developers are over 10."
Product Management and the different structure in scaleups
Unlike Storpool and CourseDot that are in the scaleup process right now, Leanplum is a company that grows exponentially at thismoment and has different needs and specifics. The mobile marketing company was founded in 2012 and has turned into one of the major success stories of Silicon Valley. With around 200 employees between San Francisco and Sofia, Leanplum also has 7 product managers. The senior PM Ivailo Ivanov, who is responsible for the onboarding and training new product managers in the company,  has prior been part of Progress, an U.S. software company with over 2000 employees. He knows where the differences between scaleups and established companies are in terms of PM roles:
Leanplum and the 7 PMs
"The main difference between product managers in scaleups and established companies is the organizational structure. In established companies optimization and cost effectiveness are the main goals and a particular growth plateau have been reached.
In big companies with mature products there is a dedicated team of product managers who work together and on rather similar tasks. That's the functional structure. This allows the team to be more flexible when the company needs to reallocate resources to different directions.
In scaleups like Leanplum, on the other hand, this structure would be counterproductive because the work of the product manager is not repeatable and the person needs to specialize in a particular area. In scaleups the mixed teams of developers, managers, designers and product managers work far better. This is again not as optimal because it's harder this way to transfer resources between the teams.
In mature companies the PM role sometimes is supported by a separate Product Owner, working closely with the engineering team – however in scaleups those roles are more often merged into one person."
Clearly, product management is among others one of the crucial roles in scaling tech companies. When struggling with structuring the processes and roles in a product company,  the Product Tank Community Sofia is one of the first places to look for know-how, resources and advice.