POLITICS
Promoting constructive capital in Bulgaria: Innovation and development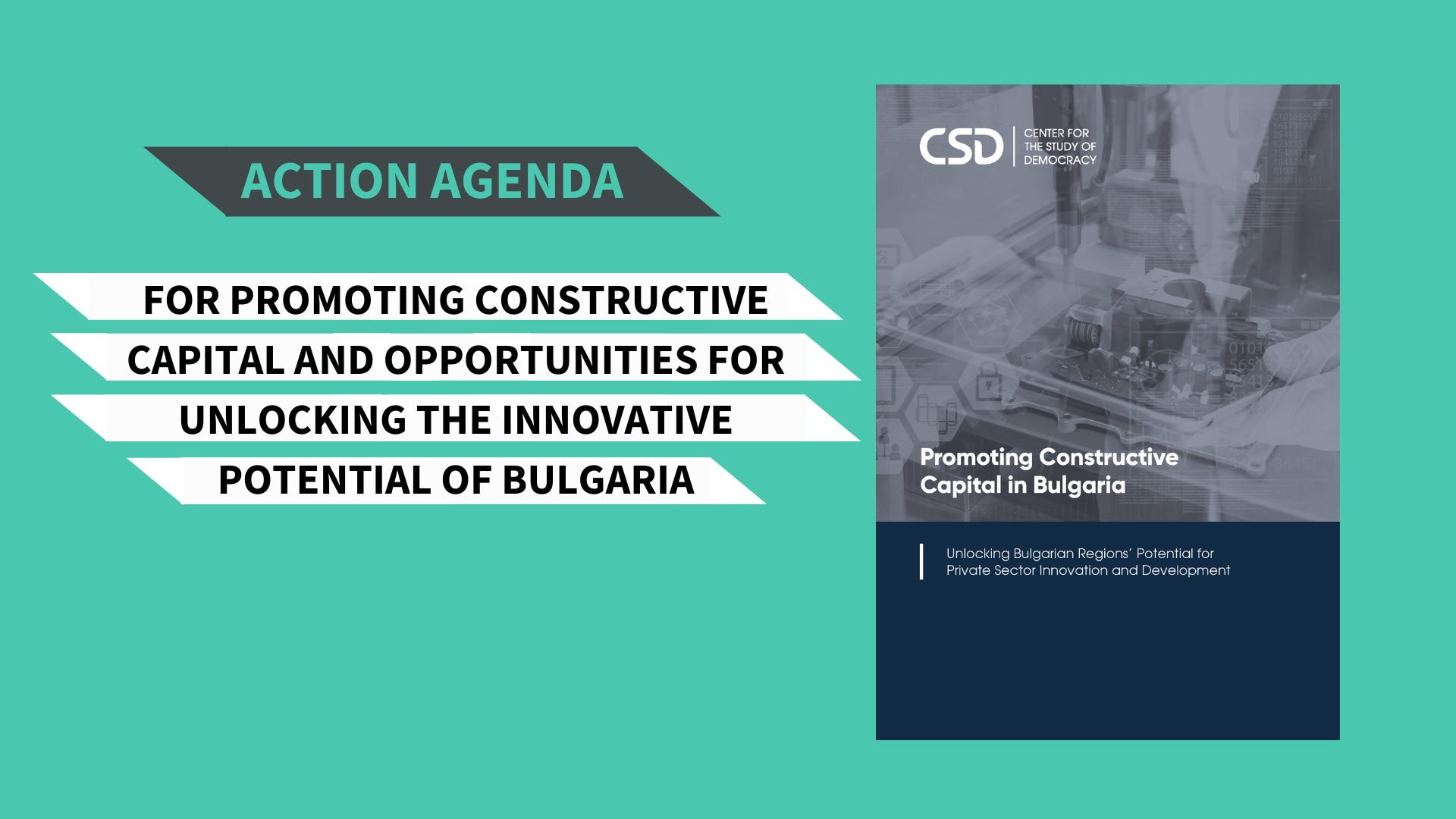 Bulgaria, the country with the lowest GDP per capita in the European Union (EU), faces a number of unresolved socio-economic challenges after three decades of democratic transition to a market economy. Through the EU's Reconstruction and Sustainability Mechanism, the country has an unprecedented opportunity to address a number of structural issues through the largest public funding instrument in its history. The Bulgarian government must provide conditions for sustainable change and multiplication of the European financial resource by attracting additional investments from the private sector – constructive capital that is transparent and market-oriented. 
On September 28, 2021, within the framework of a socio-political forum with the participation of the President of the Republic of Bulgaria, the Center for the Study of Democracy and the Applied Research and Communications Fund presented a proposal for Constructive Capital Promotion Program and the opportunities for unfolding the innovative potential of the country. The program is based on an analysis of European and national strategic documents and consultations with key business representatives in the six planning regions of the country. Of paramount importance for the success of the set, measures are the solution of the structural problems related to the conquest of the state and the assertion of the rule of law. The program pays special attention to recommendations for reforms in the field of digitalization, green technologies, innovation, and entrepreneurship – priority areas of the European public investment institutions set out in the Recovery and Development Plan.
The forum is part of the Bulgarian Household Program within the Three Seas Initiative. It is supported by the Center for International Private Entrepreneurship, Washington. 
Here the highlights from the event: