Open call
Social Entrepreneurship Is Not Equal To NGO's Work. Here Are Four Convincing Stories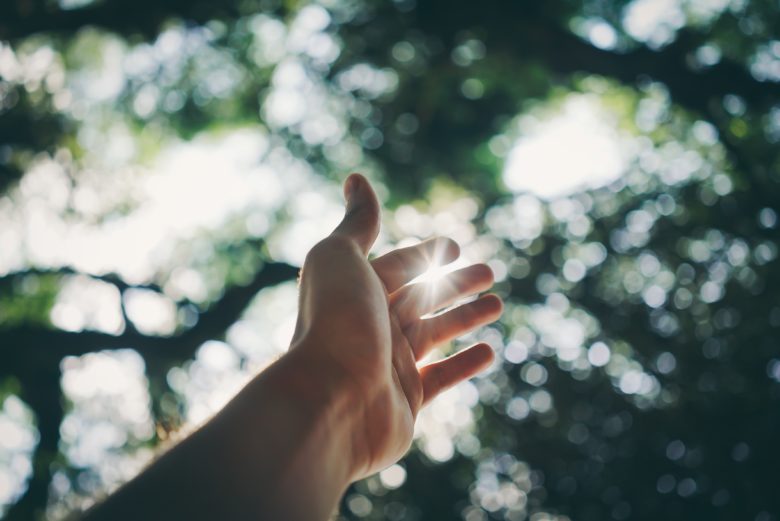 The young parents Silvena Hristova and Krasimir Lambov were struggling to get adequate and up to date information about having a child with Down syndrome. To encourage and support other families they started vlogging and started a dedicated Youtube channel called "Life with Down Syndrome", creating fun and informative video clips, taken together with their son Chris and their daughter Mikaela, who has Down Syndrome. Their first video called "My sister has Down Syndrome, but that does not bother me!" hit more than 200K views within the first week. This was the time when they applied for Promyanata, a Bulgarian acceleration program by the international foundation Reach for Change. Promyanata aims to help social entrepreneurs find sustainable business models. 
"Back then we had the concept but didn't know how to execute the idea. We connected with specialists, who helped us further develop it," tells us Hristova. "Life with Down Syndrome" has over time turned into a real community with 66k subscribers on Youtube and over 11m views (for everyone out there who is trying to market a startup, you probably realize what an achievement this is). And the family is sustaining the project through advertisement, but also the sale of merchandise.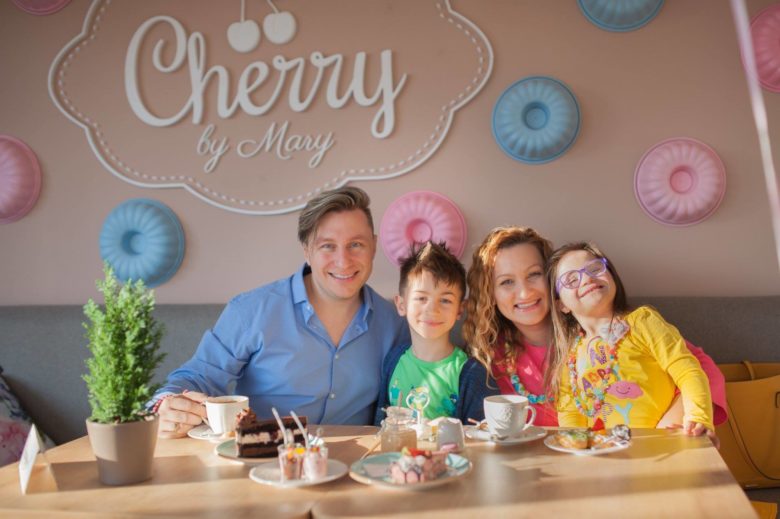 This is just one of the many stories of teams, companies, and initiatives that have been thought by Promyanata since it started in Bulgaria in 2014. Indeed, 20 companies were part of the 1-5 years long incubation program, and 70 went through a two-months-long acceleration. To us as a team, as for many people in Bulgaria, social entrepreneurship sounds like NGO. Therefore, when we found out about these projects that have indeed managed to grow audiences and find financial sustainability despite being causes, we decided to tell you these stories. Moreover, Life with Down Syndrome, Loveguide, Margaritka and Vratsa Software Society have so far impacted at least 200k people. 
Sexual education & 37k community members
One of the first projects that entered Promyanata is Loveguide. The sexual education platform encourages young people to have a responsible and informed attitude towards themselves and their partners. It was started by Nikoleta Pokostadinova and Nadya Zdravkova in 2015 with the vision to create a safe space for sex conversations and help teenagers learn about their bodies without painful discussions. Today through their YouTube channel they reach each week with a new video over 37k girls and boys. The team is currently developing an educational package for schools and is building an app that would allow them to monetize the service. The venture is supported also by The Ministry of Youth and Sport, SureCheck, Vivacom Foundation, and others.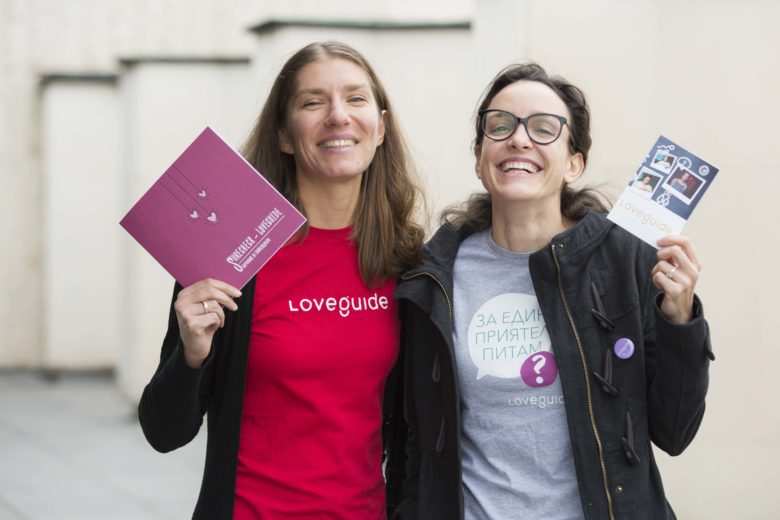 "Social entrepreneurship is not like being in the corporate world. Here, everyone is sharing knowledge and help each other. But we learned how to measure our results and what the criteria for such projects are," shares Nadya Zdravkova, education trainer of Loveguide. 
Raising a region through IT education
Vratsa Software Community was the dream of two people to educate developers in Vratsa, a town in the poorest region in Bulgaria. Five years after they started it, Emiliyan Kadiyski and Teodor Kostadinov, managed to attract three IT and one digital marketing company to Vratsa. They entered Promyanata in 2014. By the time they were selected for the program they had already started their idea to educate the young people and help them be able to have a challenging and well-paid job in their hometown. The two developers wanted to create an IT center and to build an IT community, by offering free programming courses to provide education to young people, or to adults who are unemployed. The completion of the program was related to the option to start an internship and later join Kadyisky and Kostadinov's own company.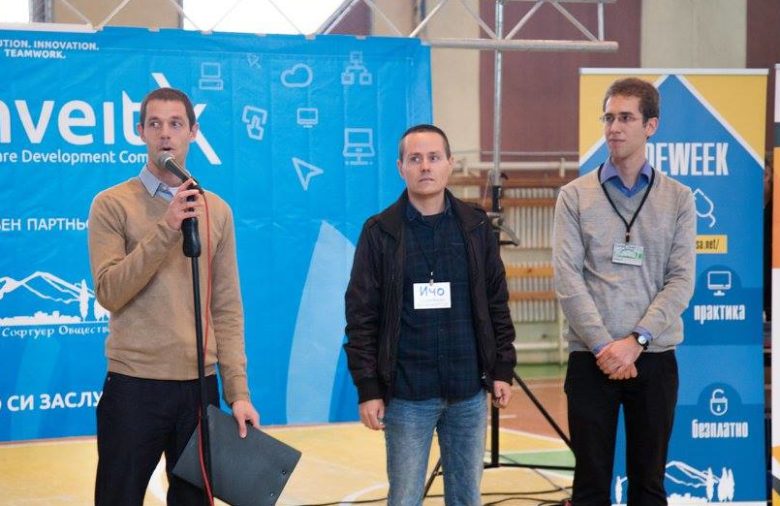 "Promyanata helped us to rapidly speed our development process. What they did for one year would have taken us three to four years," expresses his gratitude Emiliyan Kadiyski, co-founder of Vratsa Software Community. In 2016 Vratsa Software Community was the only Bulgarian project winning Google Rise Awards, which helped the company to finance another school year. In total 26 developers that completed the courses have found jobs in Vratsa and the community started to grow.
The Bulgarian Sesame Street
One of the youngest projects that entered the incubator in 2018 is the educational-content platform for young children Margaritka. Founded by Yana Lipovanska and the Bulgarian pop singer Victoria Terziyska, the platform  is focused on creating original high-quality musical and video content for the Bulgarian market and the team gives new life to favorite children`s songs, through a contemporary arrangement and performed by popular Bulgarian singers. Currently, Margaritka has more than 70k subscribers and over 30m views on their Youtube Channel and aims to become the Bulgarian Sesame Street.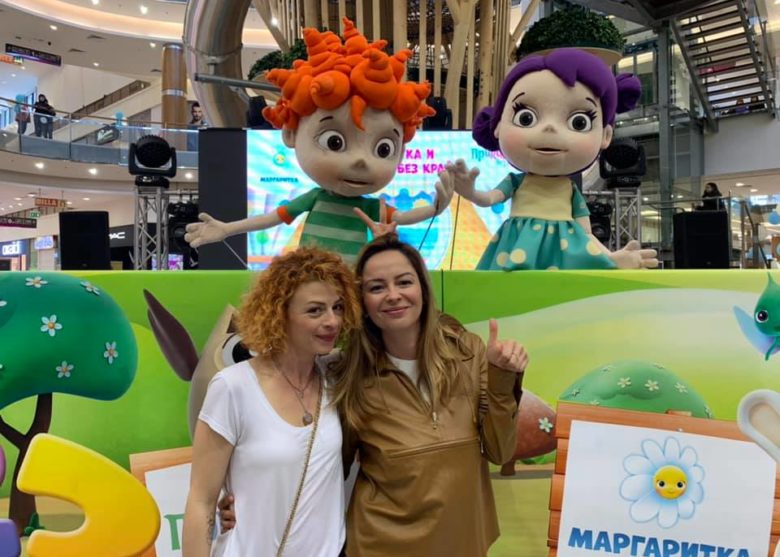 Probably the biggest proof for the demand of Margaritka's product is the fact that in the first month 4k CD copies and in the first year 10k were sold. "Entering Promyanata, gave a new perspective on where we currently were in the development of the project and what to execute next. We discovered new tools that later helped us to better structure and prioritize our tasks. It is just a great network where we all tackle different social innovation problems but can also find solutions to issues that all NGOs share," told us Yana Lipovanska, co-founder of Margaritka.
The VC perspective & the numbers
Numbers, measurements, and KPIs are as important in social endeavors as they are in deeptech startups. Interestingly enough, The Reach for Change Foundation was founded by entrepreneurs and investors –  the Scandinavian Venture Capital Kinnevik Group and Sara Damber. Kinnevik Group is investing primarily in digital consumer brands and has invested companies like the digital bank Monese and the online fashion platform Zalando. Damber founded Friends Foundation, which is currently the largest organization in Scandinavia and the only international research center fighting against bullying. This quite an unusual partnership turned to give quite solid results. Established in 2010, it has helped entrepreneurs in 18 countries across Europe, Afrika, and Asia.
For the sixth year in a row Reach for Change, in partnership with Nova Broadcasting Group, is organizing the social entrepreneurship Promyanata in Bulgaria. The application window will be open until July 18. Up to 15 will be selected for an acceleration program, and in February the top five participants will win a place in the Incubator for a period of one to five years. One winner will get the €15K prize to further develop their venture. As of others, everyone receives access to an international network of social entrepreneurs and mentorship.
"I would encourage people to apply for the program regardless of the level of maturity of the project," advises Zdravkova of Loveguide, who back then applied having just a row idea in her mind.