RESEARCH PROJECT
Research project targets climate-smart agricultural practices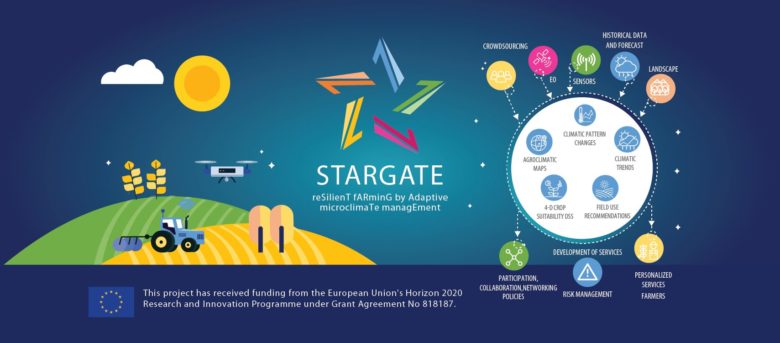 Climate change's negative impacts are already being felt on farms and lands. Agriculture, however, is a major part of the climate problem currently generating over 20% of total greenhouse gas emissions. 
STARGATE research project is an initiative that aims to identify the vulnerabilities of current farming systems, landscape management, models, methods, and practices related to climate change.  The main goal is to conduct an analysis for the Climate Smart Agriculture (CSA) on the basis of which it will shape the stakeholder community.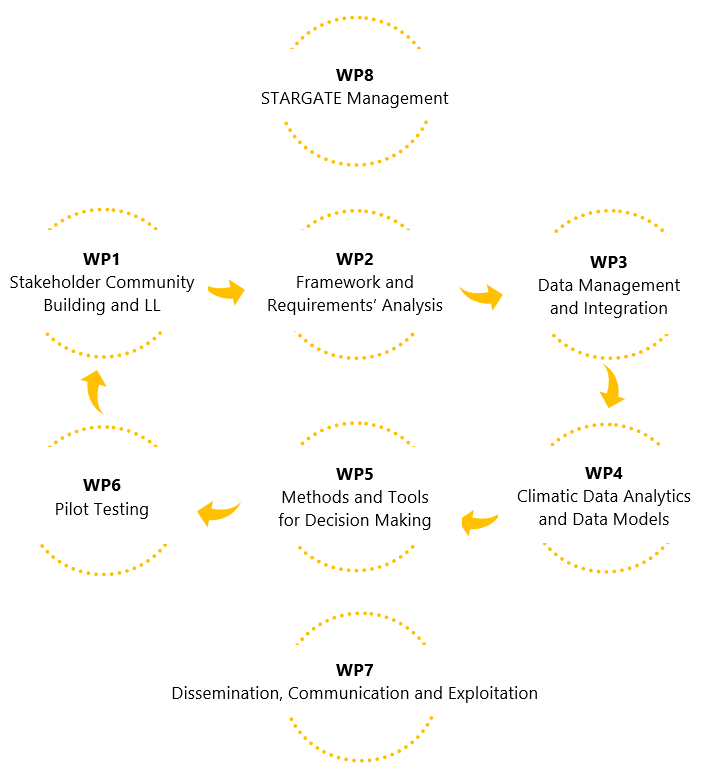 STARGATE is based on earth observation, weather intelligence, and IoT technologies to support effective farm management and related options for adaptation to climatic changes, local and regional policy formulation leading to better landscape management. Furthermore, STARGATE provides innovative components for the visualization of big data with an emphasis on geospatial visualization and dynamic charting. 
The research project will run for 48 months, until September 2023,  involving 26 partners from Greece, Czech Republic, Israel, Spain, Latvia, Switzerland, Austria, Italy, Portugal, Poland, Germany, Norway, and Belgium.